Conor McGregor Takes On UFC: 'This is What I'm Owed Now. Pay Me'
09.03.2017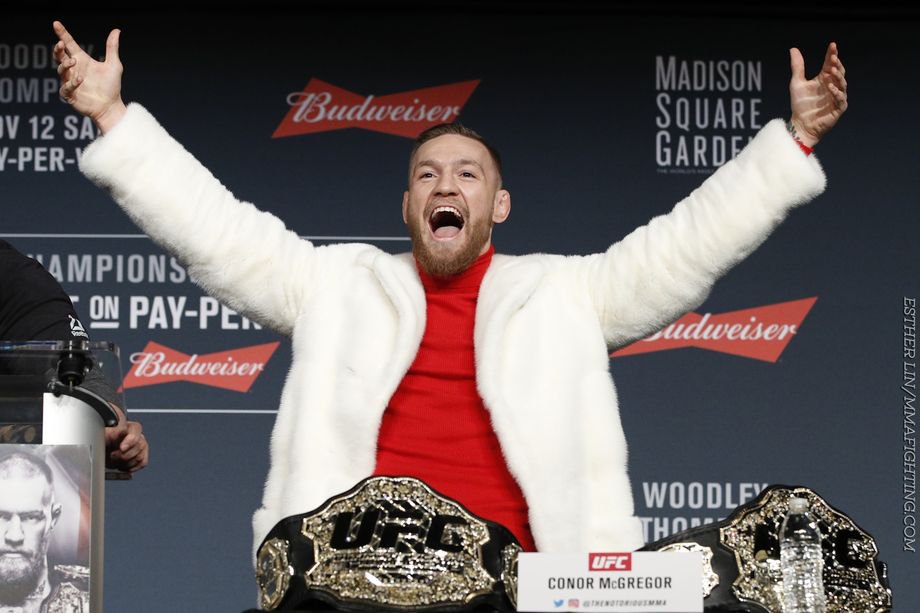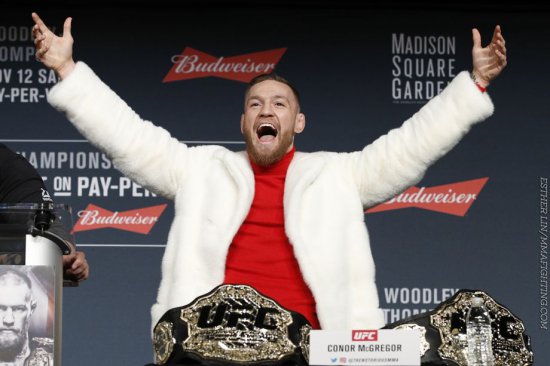 Two-division
UFC champion Conor McGregor ran through the featherweight division to
capture the 145-pound title by knocking out the legendary Jose Aldo in
13 seconds at UFC 194 in December 2015. During his journey from poverty
in Ireland to the top of combat sports, McGregor amassed an enormous
fan base.
McGregor is the biggest star on the UFC roster. And
the second draw is a distant second, especially with former women's
bantamweight champion Ronda Rousey's fighting future in doubt. He holds
the record for the most pay-per-view buys in the organization's
history. He's headlined four of the top five biggest selling fight
cards.
McGregor plays hardball. He wants to get paid what he's
worth by the new UFC owners. The fight promotion was sold in 2016 for a
reported $4.2 billion dollar price tag. "The Notorious" was a big part
of that sale price due to the numbers he brings when he fights, and he
wants a bigger cut.
When asked if there was something he wants
from the fight promotion that he doesn't have right now in a GQ Magazine
cover story, McGregor responded, "Mmm…yeah. Four point two billion
dollars.
"I want to negotiate what I'm worth. I want to put my
analytics forward, man-to-man, and be like, 'This is what I'm owed now.
Pay me.' And then we can talk," he added.
"I mean…certainly,
hell of a fatter check. Maybe potentially, down the road, an equity
interest or something. I'm just letting them know I want something
else."