UFC releases statement on Khabib Nurmagomedov
04.03.2017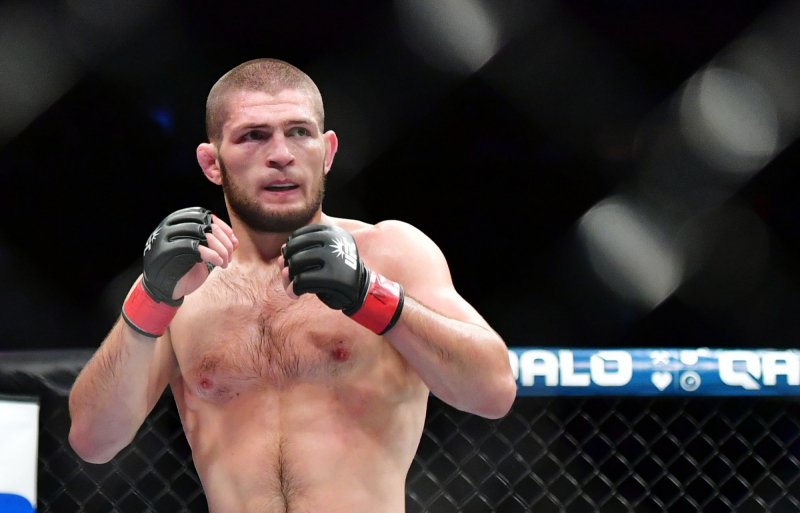 The UFC announced via a statement Friday morning during weigh-ins that Nurmagomedov will not be able to compete against Tony Ferguson in an interim lightweight title fight Saturday night in Las Vegas.
The full statement is below:
UFC lightweight Khabib Nurmagomedov was transported to Sunrise Hospital & Medical Center Thursday evening due to weight management medical issues. He was treated and has been discharged, UFC officials confirmed.
The scheduled interim lightweight championship bout between Nurmagomedov and Tony Ferguson at UFC 209 has been cancelled on the doctor's recommendation.
UFC 209 emanates from T-Mobile Arena in Las Vegas, NV. Saturday night live on Pay-Per-View at 10pm/7pm ETPT. Tyron Woodley takes on Stephen Thompson with his welterweight championship on the line in a rematch from their 2016 Fight of the Year contender at UFC 205.
It was reported earlier Friday morning by Russian media outlets that Nurmagomedov had been taken to the hospital. MMA Fighting's Ariel Helwani confirmed that and sources told him the Russian fighter was still there for part of the early weigh-ins due to an illness.
Nurmagomedov missed weight once before, against Abel Trujillo in 2013.
For more on this story, stay posted to MMAFighting.com.