Interview with Vlad Popovschi, coach Alex Petkoglo and FEA president Dorin Damir
03.02.2017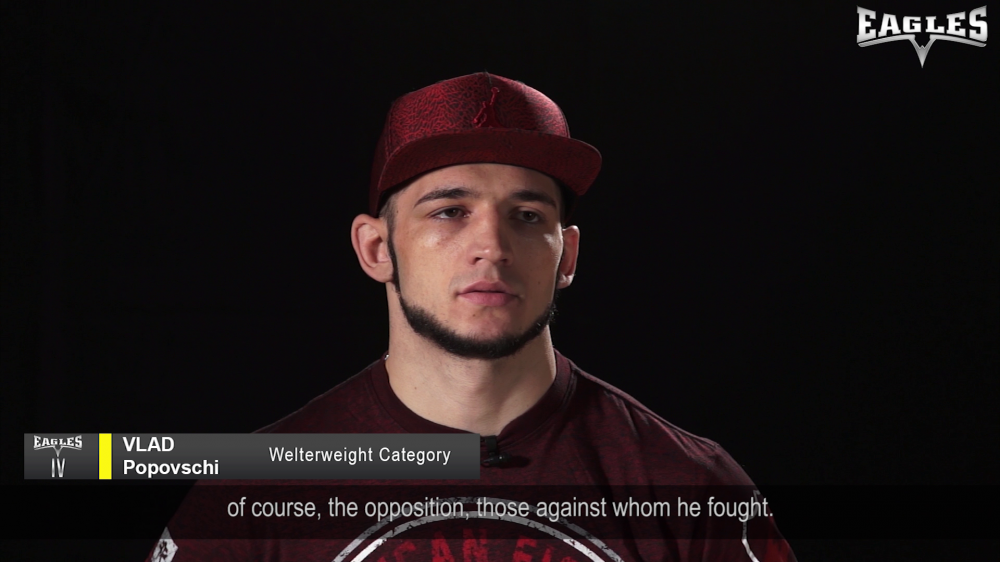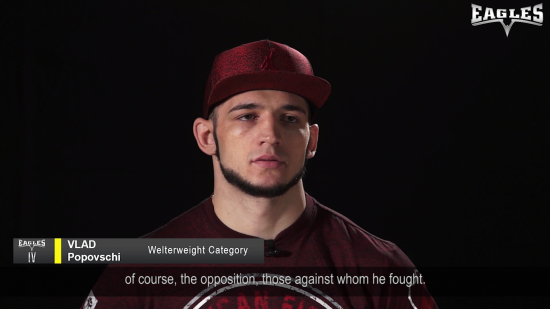 Vlad Popovski
About Safronov, more specifically and accurately, speaks his
rating record and, of course, the opposition, those against whom he fought.
Personally, it is an obstacle for me, overcoming it I will get my revenge. You
know, I never think about a premature victory, I am always ready to go till the
end.
As everyone knows, the winner is the one who is willing to go all the way. MMA and
this fight in particular, is a war, so I'll go to the bitter end.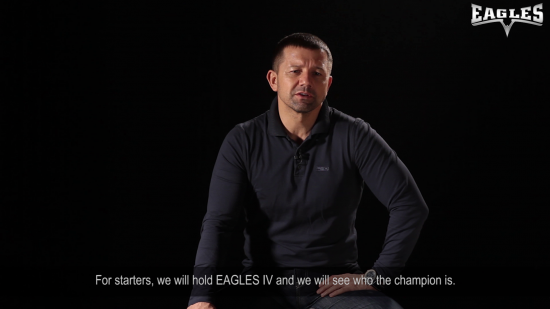 Dorin Damir
I expect a good and a sufficiently interesting fight, you
can say that Safronov isn't a sitting duck at all, he is a fairly experienced
fighter, titled, with a high rating, he engaged in a lot of fights, more than
Popovschi did, it only means the fight will be even more intriguing. For Vlad
Popovschi's career this fight is quite crucial, because his further advancement
largely depends on the out coming of this battle. Where he goes, how he goes,
what will he do next? We'll think about this only after the fight.
Vlad Popovschi
My plans for this year just like for my last year and for
the next one, are to focus on my goal. What sets this year apart from the other
ones, is the responsibility and not having the right to make mistakes anymore.
You know, I don't want to go ahead of myself, and as I said earlier, this fight
is very important and critical for me. Only after that, we will discuss, we'll decide
what my next fights will be and what steps we will take to be the first and to be
number one.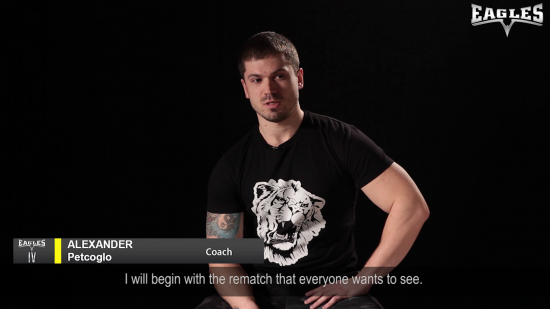 Alexandru Petcoglo
I will begin with the rematch that everyone wants to see.
After the defeat, his only defeat, Vlad didn't break psychologically, he became
even stronger. Now he is preparing very intensively, training hard every day. That
is to say, he wants to win the fight against Safronov and get revenge against
Mindaugas. I am one hundred percent sure Vlad will win.
Dorin Damir
The welterweight category in the EAGLES project is the most front-rank.
There are many great fighters in it who I won't name right now, but really, a
lot of good fighters. For starters, we will hold EAGLES IV and we will see who
the champion is. After this, a very interesting situation will emerge: those
who will want the championship belt will have to take it away from the reigning
champion. We cannot forget about Luca Poclit, who will recover at some point,
and he has the right to demand a fight. There are, of course, Vlad Popovschi, Ciubotaru
and also many young excellent fighters. Therefore, we have a very interesting
year ahead, this year and the next one as well.