Interview with Rasul Mirzaev
12.01.2017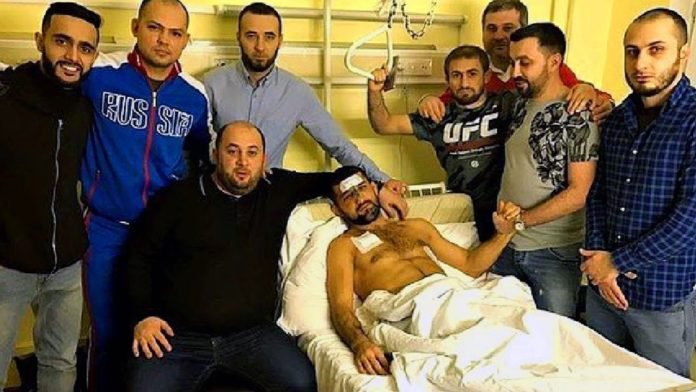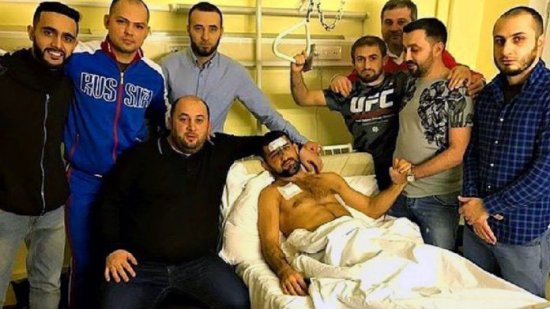 Russian MMA fighter Rasul Mirzaev was assaulted on New Year's Eve by three unknown attackers, who shot, beat and strangled him before running away. Mirzaev was taken to hospital and survived his injuries, with details now emerging as to why he was attacked.
Supposedly Artem Lobov visited Moscow in December to watch the Fight Nights 57 tournament. Ali Bagautinov had decided to show Lobov a good time around town after Lobov had been hospitable toward him during his last trip to Belfast.
Mirzaev, Lobov and Bagautinov ate a late dinner at a restaurant before heading to the "Garage" nightclub. Drunken Dagestanis knew of Lobov's close relationship to UFC lightweight champion and MMA mega star Conor McGregor, and complained loudly about McGregor's apparent unwillingness to fight Khabib Nurmagomedov. A fight then broke out after the Dagestanis confronted Lobov, with security eventually intervening. Only a few days later, Mirzaev was beaten and shot in his own apartment, which was also robbed during the attack. Jewelry and cash was taken.
He was rushed to hospital, undergoing surgery to remove bullets and bullet fragments from his body. Mirzaev has identified one of the suspects as Kamil Allahverdiyev, a man from Dagestan.
"I was later informed that at some point later that night Rasul was going to the bathroom and one of those Dagestani males punched him in the back of the head, Rasul started defending himself but everything was broken up by security. When I asked why no one said anything to me about this, I was told that the guys wanted me to enjoy our night and didn't say anything as anyway it wasnt that serious. This is what led to the attack on Rasul at the end of the year.
Mirzaev has had more than one fight at the "Garage" nightclub. He was involved in an altercation in 2011 with a 19 year old student named Ivan Agafonov, who he struck once. The blow ultimately killed Agafonov, who died of complications to du to concussion after he hit his head on the pavement, and Mirzaev was convicted of manslaughter. He served 15 months in detention before being released in 2012.