Three debut fights on first part of EAGLES III TOURNAMENT ELIMINATION
12.11.2016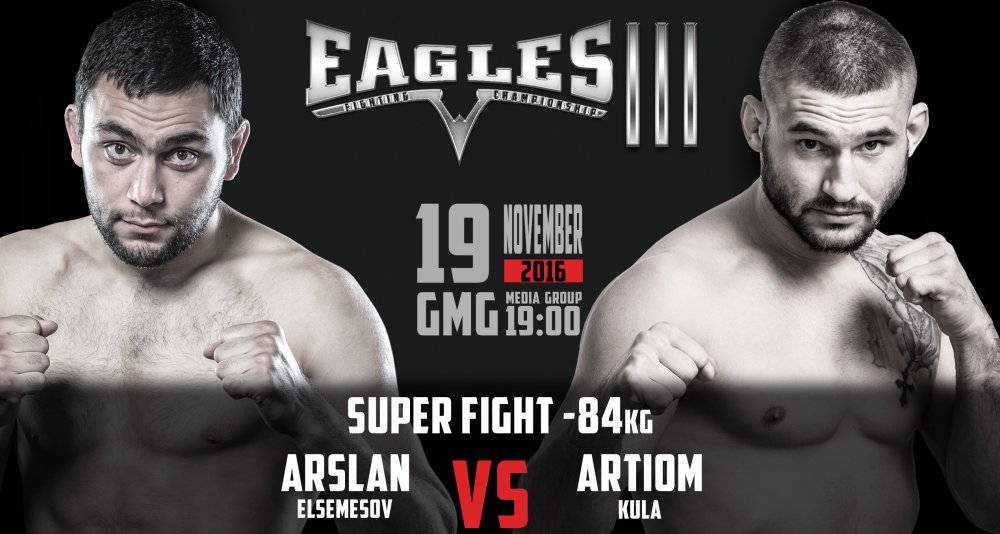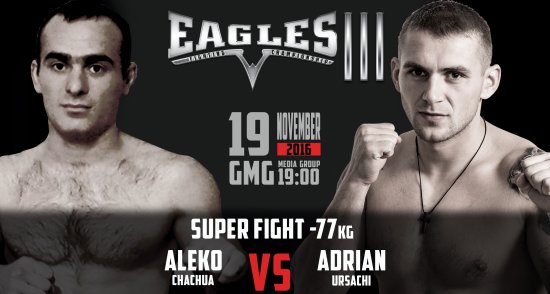 superfight -84kg
MMA RULES
(Gergia)Aleko Chachua vs Adrian Ursachi (Moldova)
Three debuts expect us on November 19 on the EAGLES III tournament in the first part of ELIMINATION TOURNAMENT.
Adrian Ursaki will meet the representative of Georgia Alecko Chachua in category to 84 kg. Adrian is less experienced than his rival. But despite it, to him not to occupy persistence. This year he became a champion the Republic of Moldova on MMA, we will note that he trains in MMA Academy MOLDOVA club with Ion Georgiu. Alecko carried out several duels on the pro and also is a national champion of Georgia.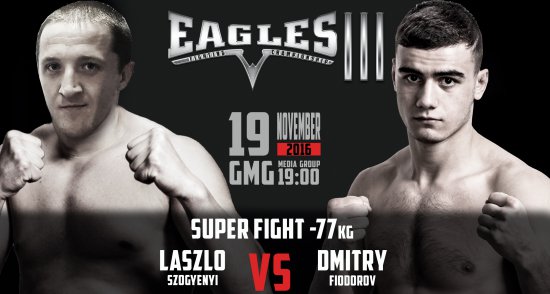 superfight -77kg MMA RULES
(Hungary) Laszlo Szogygenyi vs Dmitry Fiodorov (Moldova)
Dmitry Fedorov the pupil of club of LION will come to a ring against the experienced Hungarian of Laszlo Szogyenyi in category to 77 kg. It is possible to tell about Fedorov that he costs the career in the beginning. And we perhaps will become witnesses of how the new champion arises.
But the most important that he isn\'t afraid of strong rivals.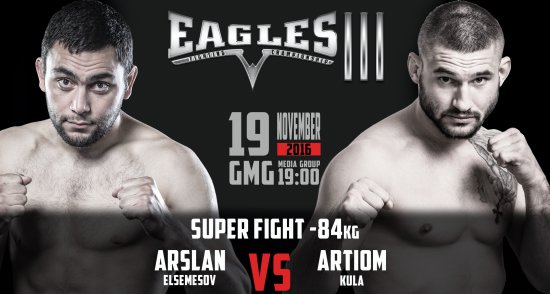 superfight -84kg

MMA RULES
(Russia) Arslan Eslemesov vs Artiom Kula (Moldova)
And the third debut is a duel between Artem Kula and Arslan Eslemesov in category to 84 kg. Artem this year arrived from the USA to Moldova and at once started trainings. He also as well as the previous fighter Fyodorov trains in capital club of LION. Kula possesses very good physical training and the equipment. His rival Aslan trains in Moscow in fight club No. 1 at the famous trainer Magomed Magomedov. So we should see very interesting fight.