Mikhail Syrbu against Kumyshev Imran on EAGLES III
01.11.2016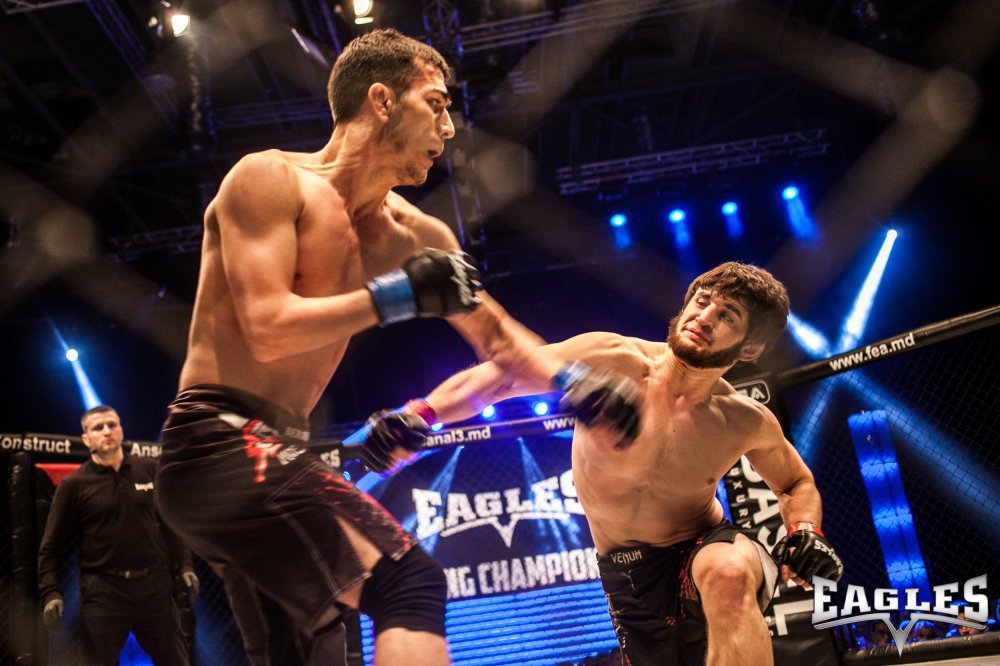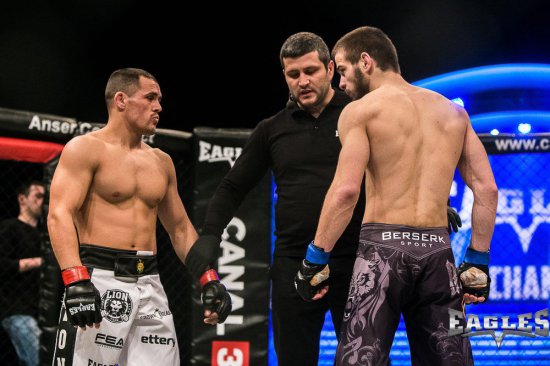 Less than three weeks remains prior to the third EAGLES tournament. All fighters completely give themselves to trainings. Will become an interesting duel between
the fighter Mikhail Syrbu and Imran Kumyshev representing Russia. Syrbu not bad proved in two previous EAGLES tournaments. In the first show he won against the rating Ukrainian Taras Gritskiv and in the second show
ahead of schedule won against the representative of Romania Rezvan Sting.
Syrbu is very technical. Even on departure in the summer of this year it very well appeared on the M1 tournament. Yes conceded, but on points and in very worthy duel. Having impaired a little of course the general rating 7 victories and one loss.
But in the show EAGLES rating at Syrbu 2-0. What puts it in the first line on fight for a champion belt and tittle in category to 62 kg.
As for his rival Imran Kumyshev, directly we will tell that he is more than worthy rival. On the second show which took place in Chisinau it appeared against our compatriot of Samir Aliyev at which pulled out a victory after an extra round.
Yes it was one of beautiful duels which passed that evening, namely on May 27 in this year. By the way Kumyshev perfectly works both in a stand and on the ground that represents danger to Syrbu ,who stakes on the ground. But we hope that Michael gained experience in a stand where will be able to give worthy repulse to Imran.