Rasul Mirzaev vs Diego Brandao FIGHT NIGHTS – 16 Dec 2016
25.10.2016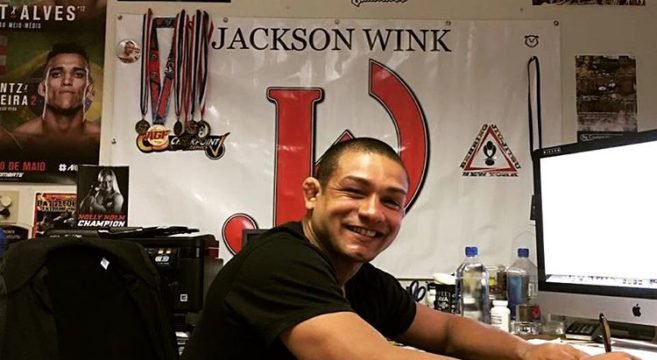 Undefeated Rasul Mirzaev faces Diego Brandão in December. All-action Brazilian brawler Diego Brandão has signed with Russian promotion Fight Nights Global (also known as EFN) to face undefeated Russian superstar Rasul Mirzaev in December.
The EFN promoter, Kamil Gadzhiev, announced the bout and signing on his Instagram.
*****
The Ultimate Fighter 14 winner, Brandão (20-11) is known for his hard-hitting, highly aggressive style that led him to a 6-4 record in the UFC. A known finisher, Brandão has finished 16 of his 20 wins. In April of this year, Brandão was released from the UFC following an arrest. This will be his first bout since leaving the promotion.
Russian superstar Rasul Mirzaev (17-0) has been one of the most dominant featherweights not signed to a major promotion for the past couple of years. In his last outing, he made quick work of UFC-vet, and current Superior Challenge champion, Diego Nunes. Following an arrest in 2011, Mirzaev was out of action for two years and has gone 12-0 since. He has been a part of the Fight Nights promotion since their debut show in June of 2010.
*****
The two will meet on December 16 in Russia.