Mark Hunt blasts Brock Lesnar during WWE PPV event
24.08.2016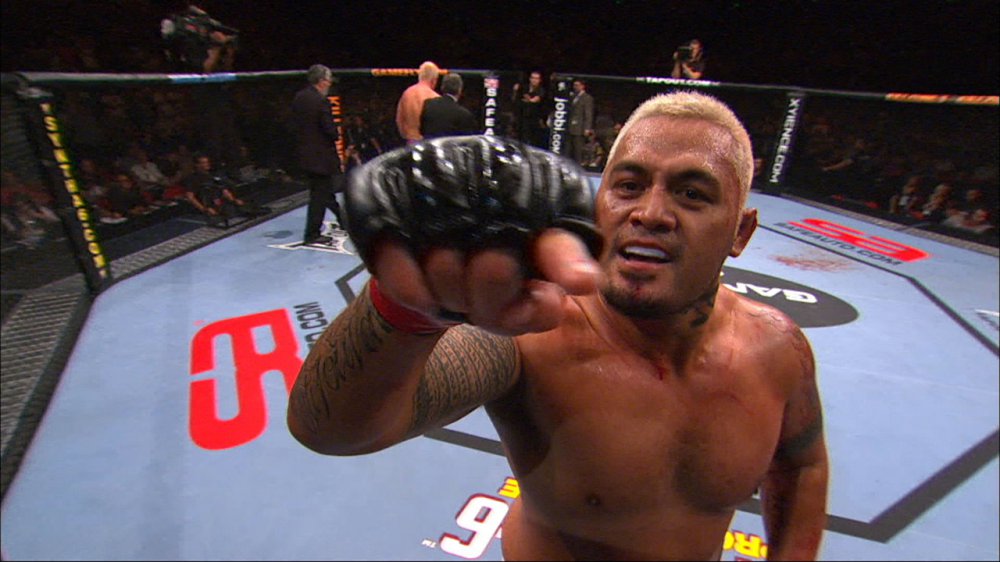 Following UFC 202 on Saturday night, the WWE held it's 'Summerslam' event on Sunday evening.
In the main event, Brock Lesnar returned to the WWE for the first time since his UFC 200 win over Mark Hunt in July. The win was an extremely controversial one given that Lesnar failed an out-of-competition drug test a month prior to the fight, and then failed his fight night drug test on July 9th.
During Lesnar's WWE walkout, a fan proudly held up a sign that said "Got juice" in reference to Lesnar's failed drug test.
That didn't sit too well with Mark Hunt, who has been extremely vocal in his opinion on Lesnar's failed test.