Nate Diaz gives his side to UFC 202 press conference melee
18.08.2016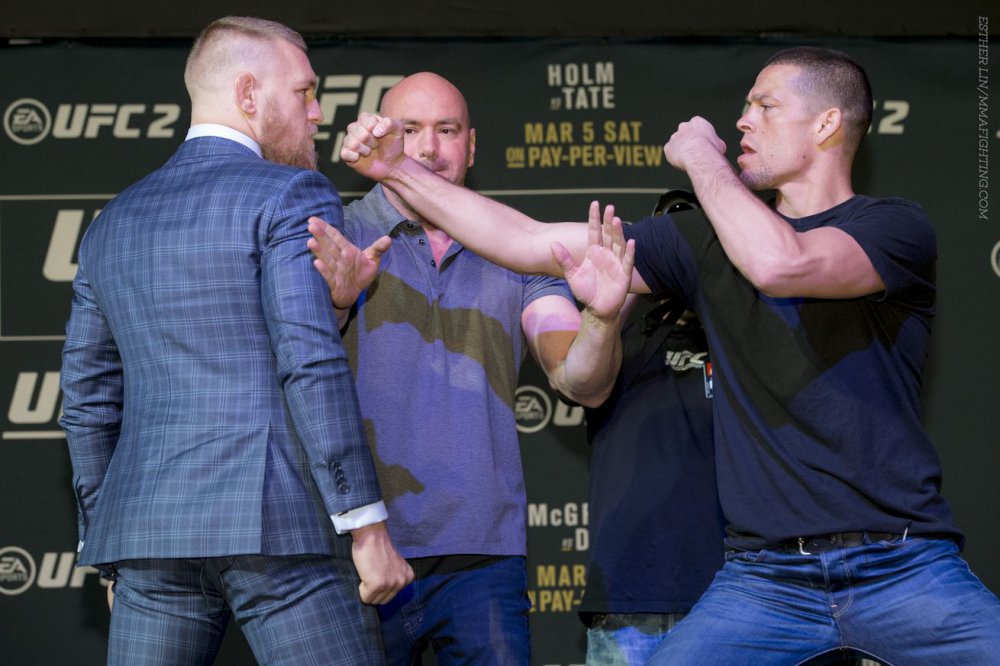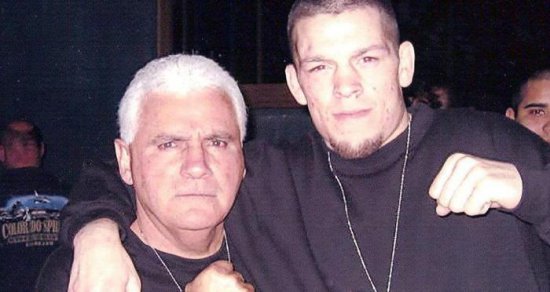 The UFC 202 press conference began without Conor McGregor and ended abruptly when Nate Diaz stormed off the stage on Wednesday. Both he and McGregor began heaving water bottles at each other, which prompted UFC president Dana White to intervene and cut things short.
On Wednesday night, Diaz appeared on UFC Tonight and provided a brief explanation for his actions.
"Like I said, that guy [McGregor] walks in like he was the show," he said of McGregor, who arrived at around 1:30pm, nearly half an hour after the conference was scheduled to start. "But I thought the show was over, so I left the show."
Diaz and McGregor will fight on Saturday night in a rematch to their UFC 196 battle in March, which Diaz won via a second-round rear-naked choke on just 11 day\'s notice. The two have been in each other\'s cross-hairs ever since, with the bad blood boiling over at the press conference.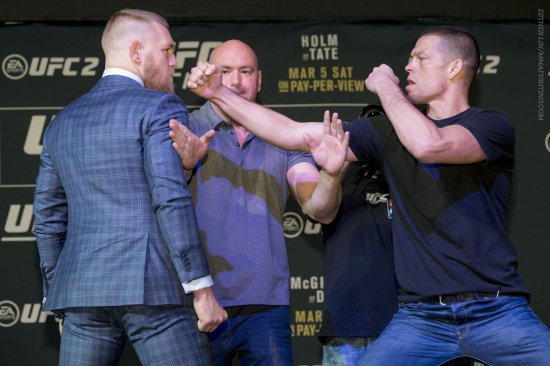 When told that this time through 20 or 21 pundits were predicting he would beat McGregor in the rematch, Diaz wondered who the 21st person was. Yet when asked if that put more pressure on him, he seemed to say it doesn\'t.
"It\'s the same thing man," he said. "It\'s the same guy versus the same guy, it\'s whatever, I don\'t care."
Diaz has said publicly that the UFC had better hope he doesn\'t win the rematch, because if he wins this one he\'ll take over. When asked to clarify those comments, Diaz opened up.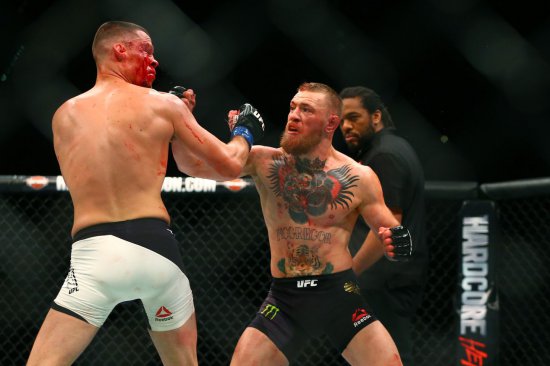 "I\'m too real for this whole game, and they can\'t have a guy like me winning because look at what\'s happening," he said. "I get paid finally, I\'ve been stuck in contracts for years, and then they sell the UFC. It\'s changing baby, and it\'s because of what\'s going on here. And if people don\'t recognize that they\'re tripping. And the same thing, that\'s why they threw me right back in there, they want to weed me out and get me out of here before it gets too big. But it\'s already an unstoppable force that\'s going at a high pace, so the game is in trouble with someone like me winning. So that\'s why. They know me and they know that, they hope I don\'t win.
"… It\'s all good either way though because I cannot be killed and regardless, win or lose, which I plan on winning, my voice is still going to be heard. My mic got too big to not be heard."
UFC 202 Press Conference Ends Abruptly, as Nate Diaz and Conor McGregor Fling Bottles
Things have been fairly quiet between Conor McGregor and Nate Diaz leading up to their UFC 202 rematch… until Wendesday's pre-fight press conference that is.
The UFC 202 press conference started late with Diaz and his camp arriving first. Company president Dana White started the press conference, saying that it was time for McGregor to start respecting everyone else's time.
After he finally arrived, 30 minutes late, McGregor answered a few questions, but it only took a few minutes before Diaz had enough of the presser and stormed off the stage. As he walked way, his entourage en tow, Diaz flipped the bird at McGregor, who was still at his seat next to White.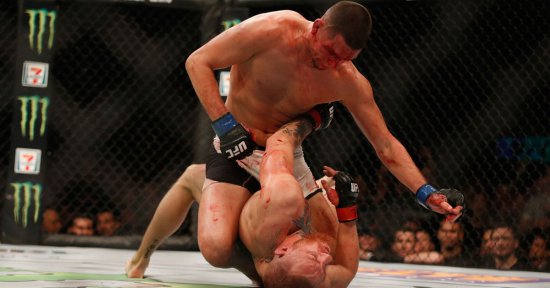 That's when all hell broke loose.
Diaz's team started throwing things, including water bottles, as they exited, which infuriated McGregor.
TRENDING > UFC 202 The Exchange: Nate Diaz – A Brother's Influence
The Irishman stood and tossed his water bottle at Diaz, but they didn't stop and neither did he. As White tried to calm the situation, McGregor ran across the front of the stage, grabbing water bottles designated for Anthony Johnson and Glover Teixeira, and tossed them towards Diaz and his team.
With that, White yelled, "That's a wrap!"
As UFC security stormed the stage and things began to calm, White apologized to the fans and media in attendance, and then exited the stage, still trying to calm McGregor.