Conor McGregor Opens Up About Steroid Use In The UFC
12.08.2016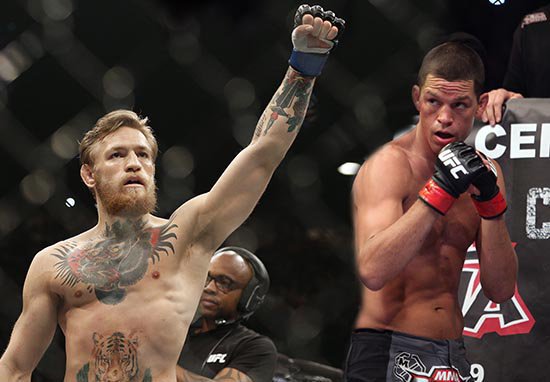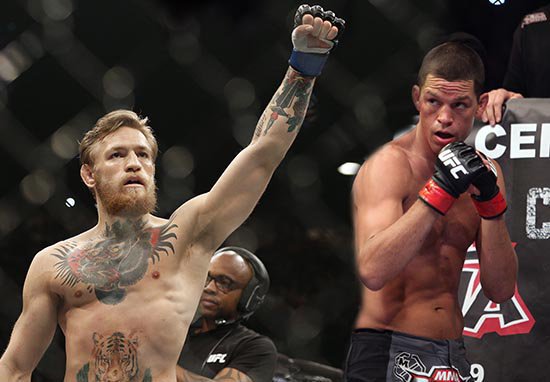 Nate Diaz has made his feelings on steroid use in the UFC pretty well known – 'everybody is on steroids.'
Turns out his opponent for UFC 202, Conor McGregor, agrees with him.
'The Notorious' never minces his words, and the Irishman wasn't about to start while speaking during a UFC media conference call.
The Dublin native has become the most drug tested star within the promotion since USADA's anti-doping program was implemented in July 2015, being subject to 14 tests.
McGregor said:
I don't know, right now I'm out in Las Vegas, so I imagine that's part of it. Back to back I was tested, one day the Nevada Athletic Commission came and then the next day USADA came, you might have seen on the MacLife videos I gave you the exclusive footage of what that process is and I'm happy to be tested.
The featherweight champion added:
The boy's not far along, they're fucking all on steroids so it is fucked up. I mean the co-main and the main at 200, that's messed up to me, to be honest. I'm happy to be tested, I hope Nate's been tested, because I know Nate's thrown an accusation at me, it's his teammates that have been caught before. I hope he's being tested as much as I'm being tested.
I am happy to be tested, I never kick up a fuss, I never do an Aldo and throw the piss over my shoulder and ring the police like he's doing in Brazil. I welcome them in, I do the test and they go home and that's it. It's a good thing for the sport, that's all I know, so I'm happy to be tested.
The evidence at present certainly suggests fans shouldn't be worried about losing another headline fight due to potential PED use – McGregor is being watched like a hawk!
Source: unilad.co.uk