Mirko Cro Cop vs. Fedor Emelianenko II? Cro Cop posts Rizin poster suggesting rematch to happen in September
05.08.2016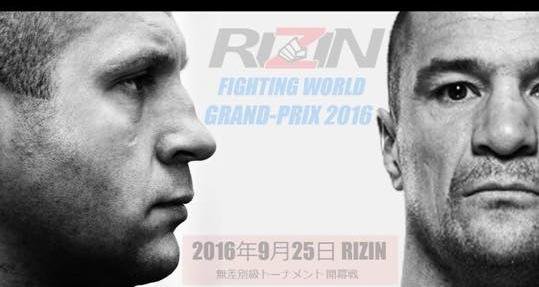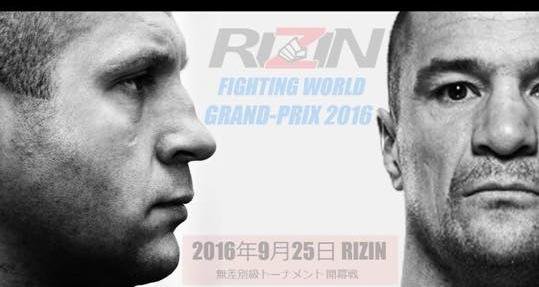 One of the greatest heavyweight fights in MMA history is apparently getting a rematch this September, as Mirko "Cro Cop" Filipovic shared a poster for Rizin's fall World Grand Prix suggesting he'll be fighting Fedor Emelianenko.
Cro Cop and Emelianenko met back in August of 2005 at Pride Conflict 2005 in a fight that, at the time, was one of the most anticipated bouts in the sport. The fight was for Emelianenko's Pride Heavyweight Championship, and saw him successfully defend the belt by decision after a thrilling and historically great fight.
Their paths haven't crossed since that night 11 years ago, but they could be meeting once again in Japan on Sept. 25.
Cro Cop is coming out of USADA-suspension-imposed retirement for Rizin's Grand Prix, while Emelianenko would be appearing in a Rizin ring for the second time.
Penick's Analysis: Now, the post isn't entirely clear, because it either suggests that they're fighting one another or that they're both taking part in the Grand Prix come September. Either way, it wouldn't be surprising from Rizin and Nobuyuki Sakakibara. Neither fighter is anything like they were 11 years ago, but it's still a sellable spectacle and a fight fans are going to tune in to watch. If they're separated in the tournament field, fans will still tune in to see them. It works for them regardless.