Photos: 'Cyborg' Santos before and after surgery
29.07.2016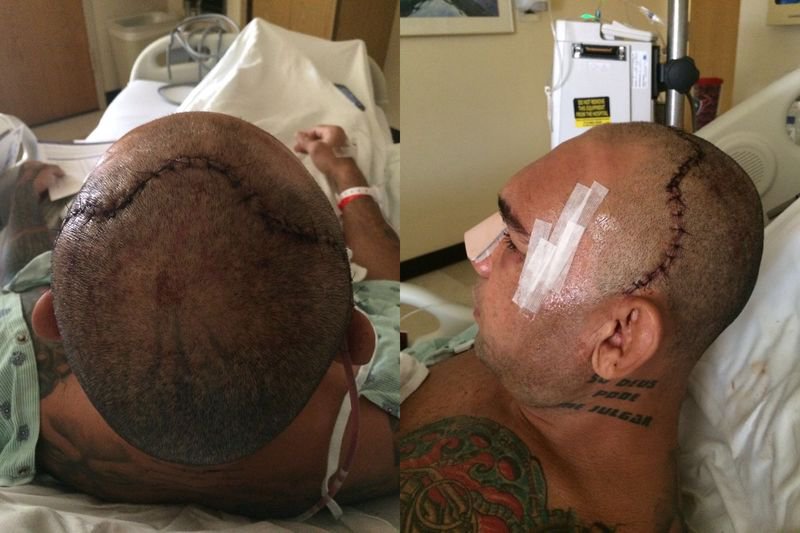 Evangelista Santos underwent a successful seven-hour surgery Wednesday in Texas to fix a broken skull. It wasn injury sustained during his TKO loss to Michael Page at Bellator 158, and he sent a few photos to MMA Fighting after leaving the hospital on Thursday night.
"I had surgery yesterday, and thank God everything went fine," Santos told MMA Fighting before leaving the hospital on Thrusday. "It lasted seven hours, and the hospital will give Bellator a full report later today. God guided the doctors in this surgery so everything went well."
Check the before and after pictures below.