Pic: Conor McGregor trains with Ronaldo, could soccer kick Nate Diaz at UFC 202
25.07.2016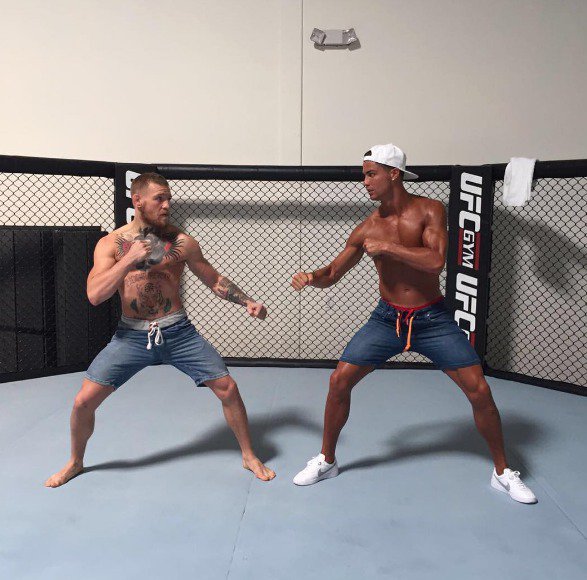 Ultimate
Fighting Championship (UFC) featherweight champion Conor McGregor is
gearing up for his welterweight rematch against Nate Diaz, which takes
place on Sat., Aug. 20, 2016 inside T-Mobile Arena in Las Vegas, Nevada.
More on that showdown here.
But
just because he\'s going to throw hands against one of Stockton\'s
finest, doesn\'t mean he can\'t spend some time snapping pics and talking
shop with world-renowned soccer star Cristiano Ronaldo, who I assume is a
big deal judging by his social media presence.
But I\'m a dopey American and I don\'t watch Futbol or whatever the heck it\'s called.
Anyway,
learning soccer kicks would have probably helped him in PRIDE, where
that kind of thing was allowed, but then again, his featherweight
nemesis, Jose Aldo, used his soccer skills to perfect leg kicks (just
ask Urijah Faber, among others).