UFC 200 results: Brock Lesnar returns with decision win over Mark Hunt
11.07.2016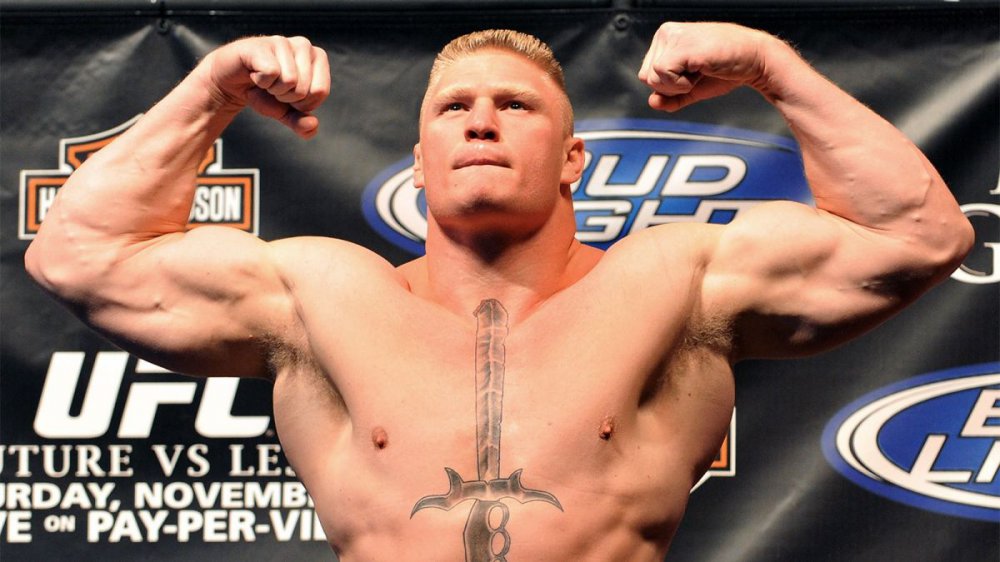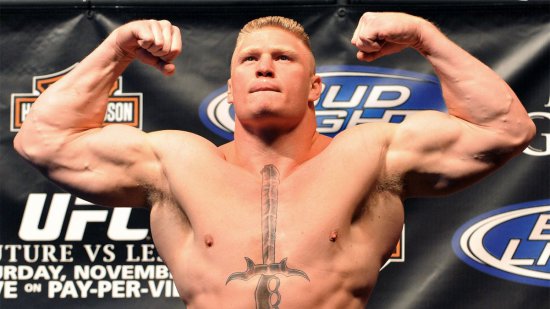 LAS VEGAS – It wasn\'t the Brock Lesnar of UFC 100, but it was enough to get the job done.
Fighting for the first time since 2011, the former UFC heavyweight champion met slugger Mark Hunt in the co-main event of UFC 200 on Saturday night at T-Mobile Arena.
And while at times, it very much looked like a 38-year-old who had been out of action nearly five years taking on a 42-year old, Lesnar was able to get the job done. Lesnar earned across-the-board scores of 29-27 to take the victory.
In the opening round, Lesnar, who lost first-round knockouts to the hard-hitting Cain Velasquez and Alistair Overeem in his last two fights before returning to the world of fake fighting, seemed overly wary of Hunt\'s knockout power. Still, once Lesnar got comfortable, he managed a pair of easy takedowns in the second half of the round.
The second round didn\'t have much action to speak of, as the competitor\'s notably slowed. Hunt got the best of what did occur, as he landed a few shots and sprawled Lesnar\'s takedown attempts.
By the third, though, Lesnar dug down and found something extra to unequivocally earn the victory. He scored an early takedown, then spent the rest of the round bullying Hunt from top position. All Hunt could do was ride out the storm until the final horn sounded.
"It took me a little while to get acclimated," said Lesnar (6-3). "I\'m so happy to be back here."
Complete UFC 200 Results
Pay Per View
Women\'s Bantamweight Amanda Nunes def. Miesha Tate via submission (RNC) at 3:16 of Rd. 1.
Heavyweight Brock Lesnar def. Mark Hunt via unanimous decision (29-27×3).
Light Heavyweight Daniel Cormier def. Anderson Silva via unanimous decision (30-26×3).
Featherweight Jose Aldo def. Frankie Edgar via unanimous decision (49-46, 49-46, 48-47)
Heavyweight Cain Velasquez def. Travis Browne via TKO (punches on the ground) at 4:57 of Rd. 1.
FS1 Prelims
Women\'s Bantamweight Julianna Pena def. Cat Zingano via unanimous decision (29-28×3)
Catchweight (171.25 lbs) Kelvin Gastelum def. Johny Hendricks via unanimous decision (30-27×2, 29-28)
Bantamweight T.J. Dillashaw def. Raphael Assuncao via unanimous decision (30-2×3)
Lightweight Sage Northcutt def. Enrique Marín via unanimous decision (29-28×3)
Fight Pass Prelims
Lightweight Joe Lauzon def. Diego Sanchez via TKO (punches) at 1:26 of Rd. 1.
Middleweight Gegard Mousasi def. Thiago Santos via TKO (punches) at 4:32 of Rd. 1.
Lightweight Jim Miller def. Takanori Gomi via TKO (punches) at 2:18 of Rd. 1.