UFC Fight Night 91: Michael Chiesa details back injury that forced him to withdraw from Sioux Falls headliner
06.07.2016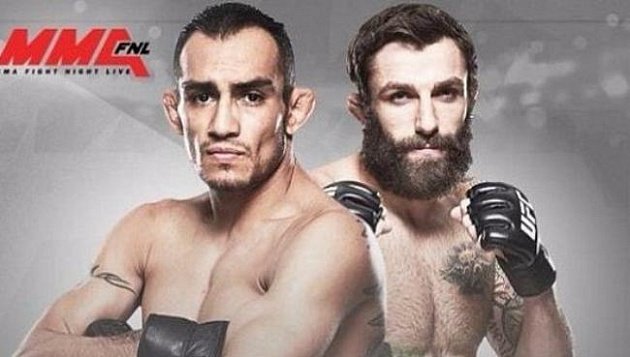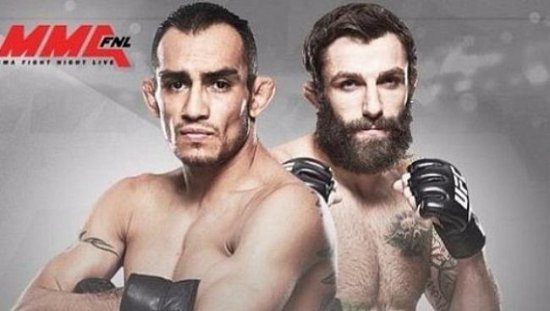 Top
Ultimate Fighting Championship (UFC) lightweight contender Tony
Ferguson is on the hunt for a new opponent after fellow Ultimate Fighter
(TUF) champ Michael Chiesa was injured and forced to withdraw from
their UFC Fight Night 91 main event, per MMA Junkie, booked for Denny
Sanford Premier Center in Sioux Falls, South Dakota, on July 13, 2016.
"Maverick" explains himself on Twitter:

To my family, friends and fans. As reported below, a back injury has
forced me out of my scheduled fight for July 13th against Tony Ferguson.
During a routine training session, I felt a pop and shift in my lower
back followed by very very sharp pains that left me on the floor.

I found out today I have a fully ruptured disk, I will undergo 8 weeks
of physical therapy and rehab to hopefully avoid having to go under the
knife and get back surgery. Thanks to everyone that supports me, my
teammates and coaches, the city of Spokane and all my fans around the
world. I\'ll be back stronger.
– Mav
A replacement is expected to be named in the coming days.
UFC
Fight Night 91 will also feature a middleweight showdown pitting Tim
Boetsch opposite Josh Samman, while Alexey Oleinik and Daniel
Omielanczuk hook \'em up for heavyweight bragging rights.