Dana White: Conor McGregor pulled from UFC 200, because he wouldn't attend press conference
20.04.2016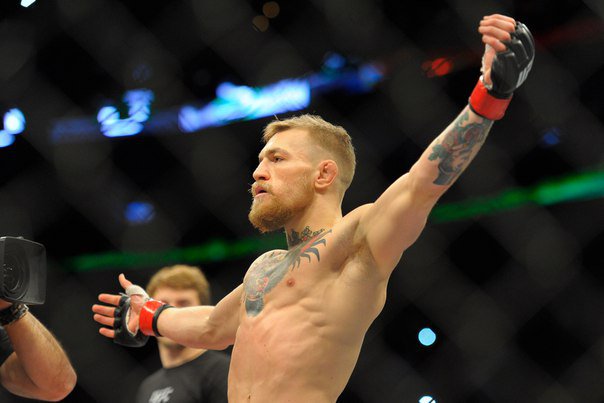 Conor McGregor may or may not be retired. But, either way, he won\'t be fighting at UFC 200.
UFC president Dana White announced Tuesday on ESPN\'s SportsCenter that McGregor has been pulled from the marquee card because he refused to come to Las Vegas this week to promote the fight. A press conference, the filming of a commercial and other marketing spots were scheduled, White said. The news comes on the heels of a cryptic tweet about retiring young from McGregor earlier Tuesday.
"Obviously we still have a good relationship with Conor," White said. "I respect Conor as a fighter and I like him as a person. But you can\'t decide not to show up to these things. You have to do it."
White said McGregor didn\'t want to come to the press conference, because he was in Iceland training and didn\'t want to ruin his preparation for the fight with Nate Diaz on July 9 in Las Vegas. White added that only McGregor knows for sure if he is really retired.
"Conor did not want to come to Las Vegas and film the commercial or be a part of any of the marketing we have," White said. "He\'s in Iceland training and that\'s not possible."
Now, though, it appears that McGregor won\'t be fighting after all. White said Diaz is flying into Las Vegas on Tuesday and they will discuss a new opponent. White said there would also be another fight added to the UFC 200 bill in addition to that.
In the earlier tweet, McGregor said he\'s "decided to retire young." McGregor, 27, is the UFC featherweight champion, but was not defending the belt against Diaz. That fight was slated for the welterweight division.
There is precedence for such a move by the UFC. Nick Diaz didn\'t show up for a UFC 137 press conference in 2011, he was pulled from a title fight against Georges St-Pierre and GSP was slated to face Carlos Condit instead. Ironically, St-Pierre later pulled out with an injury and Diaz ended up fighting B.J. Penn in the UFC 137 main event.