Jon Jones wonders about Daniel Cormier being 'hurt' versus being 'injured' on Sportscenter
18.04.2016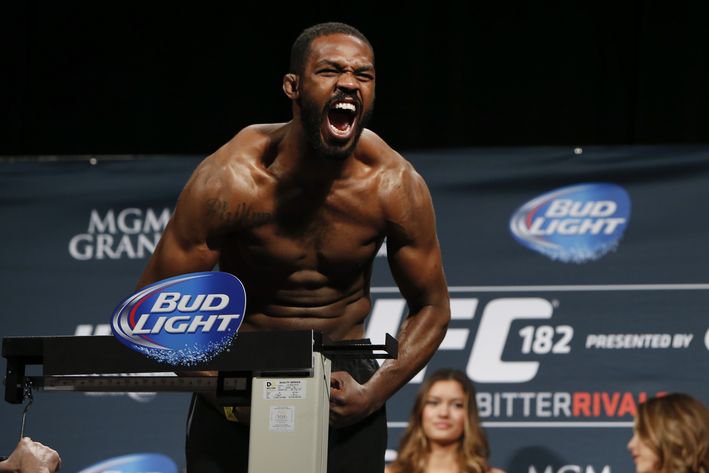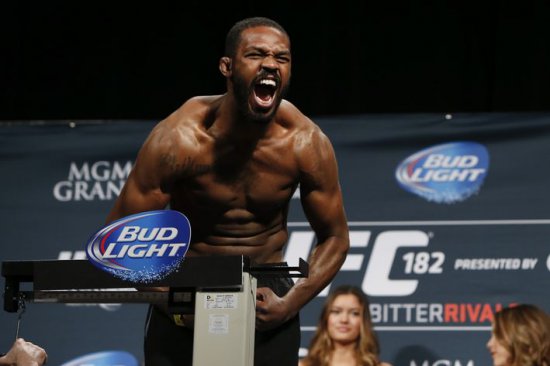 We are less than a week away from Jon Jones returning to the Octagon after more than a year away. Yet even though he\'s facing Ovince St. Preux on Saturday night in Las Vegas for the light heavyweight interim title, the specter of the UFC\'s current champion Daniel Cormier still hangs in the air.
Cormier was forced to withdraw from his main event title fight with Jones due to an injury. And Jones, who was in Bristol, Conn. on Monday doing an ESPN car wash, was answering questions about his old nemesis. Namely, would he like to face Cormier at Madison Square Garden – in his native New York – at UFC 205 in November.
And Jones reiterated what he said in a conference call on Friday. Namely, that he wasn\'t sure Cormier would sign off on something like that.
"Daniel Cormier is this guy who, he\'s lost to me in the past [at UFC 182], and he\'s a guy who instead of just accepting that I was a better fighter than him – and I am a better fighter than him – he comes up with a lot of excuses," he told Hannah Storm. "He\'ll say things like, \'oh, it\'s my first time fighting at this weight class, so I wasn\'t ready for the change in my body.\' Or, \'it was such a big fight, I guess I was a little nervous.\' Or, \'I couldn\'t train with Cain Velasquez, my number one training partner, so that\'s why I lost.\'
"So these are just signs that show me, you know, he\'s mentally reaching for answers as to why he can\'t beat me. To fight in my backyard in New York state, I think it would mentally be a huge disadvantage for him. I don\'t think he\'s mentally strong enough to take that type of risk."
When asked if he believed Cormier was truly injured, the 28-yea- old Jones let a shadow of doubt creep over him.
"You know, it\'s hard to say. I wasn\'t there in the workout room with him when he got injured I\'ll say. But, there\'s been lots of rumors that he was hurt, not injured. And to drop the fight being \'hurt,\' it just makes no sense. My body, I have aches and little nooks and crannies all over my body, but it\'s the cost of being an elite level athlete. You fight through that stuff."
Source: mmafighting.com