UFC heavyweight Mark Hunt inks new multi-fight deal, reportedly worth millions
14.04.2016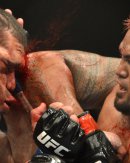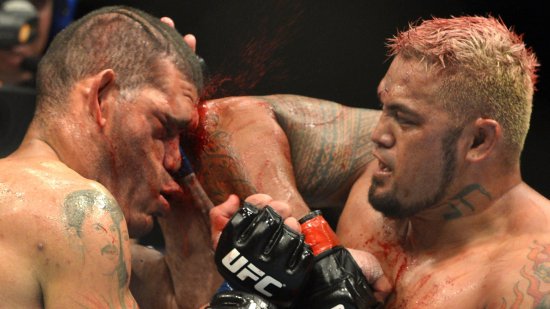 At 42, heavyweight slugger Mark Hunt has inked a new multi-fight deal with the UFC.
The
new contract was announced on Wednesday's new edition of FOX Sports 1's
"UFC Tonight." Specific terms of the agreement were not revealed.
However,
New Zealand's Stuff.co.nz reported the deal is for six fights over 30
months and is of the "multi-million dollar" variety and will make the
Kiwi one of the nation's "highest-earning athletes."
Hunt
(12-10-1 MMA, 7-4-1 UFC) told Stuff.co.nz that he's happy with the new
deal but told UFC President Dana White financial reward isn't his only
goal for the moment.
"It's not about the money," Hunt said. "Of
course I had to get paid for my work, but I want that title. Dana gave
me a message, and we talked about it. There were some back-and-forth
negotiations.
"I think I still deserve a title shot, and in the
end, I thought six fights should do it. I'm glad to finish my career at
the top end with the UFC. I want to bring the gold Down Under."
Hunt,
of course, has previously proven that cash isn't always exactly his
primary focus, as he outlined earlier this year why he declined White's
$450,000 offer to walk away from the UFC prior to his octagon debut.
Hunt is currently ranked No. 10 in the latest USA TODAY Sports/MMAjunkie MMA heavyweight rankings.
Hunt
was in action most recently at at March's UFC Fight Night 85 event in
Australia, where he scored a first-round knockout over former UFC
heavyweight champion Frank Mir. "The Super Samoan" now owns a two-fight
winning streak in the UFC, a run that includes two first-round
knockouts.
For more on the UFC's upcoming schedule, check out the UFC Rumors section of the site.