Doping samples taken during the tournament Bellator 149,
14.03.2016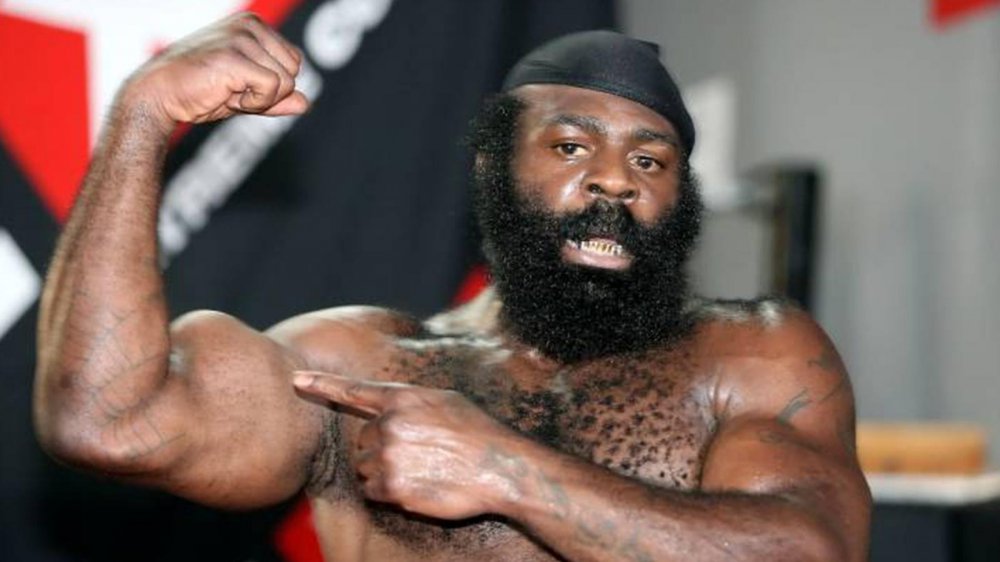 Doping samples taken during the tournament Bellator 149, yielded positive results. On the use of the forbidden preparations have got notable fighters Kimbo Slice and Ken Shamrock, MMA Fighting reports.
The tournament was held on February 19 in Houston.
Particular substances found in samples are not reported.
The publication notes that, according to the laws of the state of Texas, the maximum penalty is a 90-day disqualification and a fine of 5 thousand dollars.
52-year-old Ken Shamrock got knocked out in the first round Royce Gracie. Ken was busted for doping in 2009, after the tournament WarGods: Valentine's Eve Massacre.
In 2010 he announced his retirement. But last year returned to the ring. In June 2015 he lost by knockout in the first round to Kimbo Slice.
Ken Shamrock (Kenneth Wayne Kilpatrick) party UFC1 and UFC Hall of Famer, UFC heavyweight champion (1995-96), a Pancrase champion (1993-94).
Kimbo Slice (Kevin Ferguson) party street fighting without rules, participated in tournaments, MMA, Taekwondo, Boxing matches. In the battle that are not included in official statistics, won suffocating reception the ex-world Boxing champion ray Mercer.