Pre-fight: Vitalie Matei – "Of course, I would want an early win. But I believe we will go all 5 rounds"
22.08.2023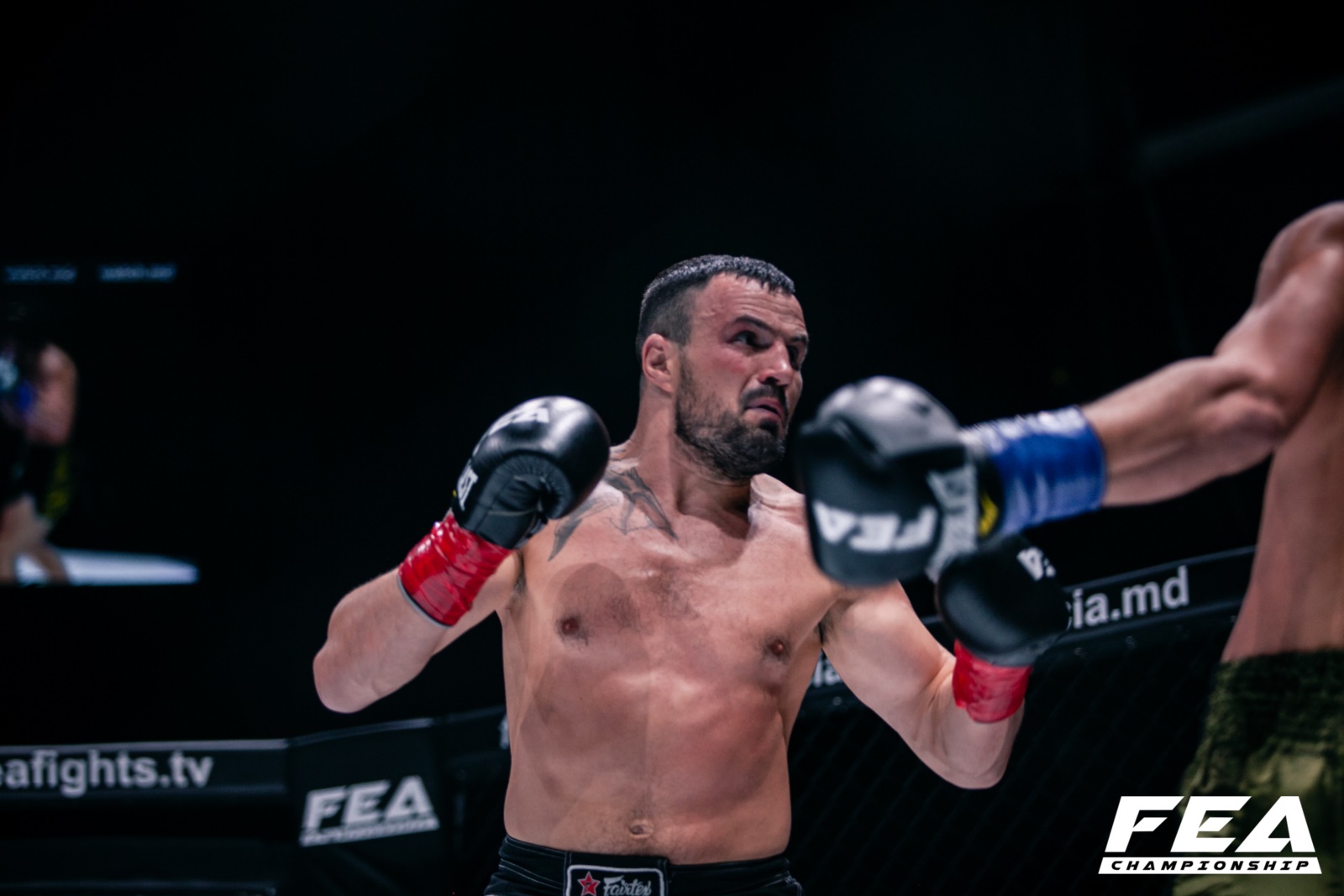 Pre-fight: Vitalie Matei – "Of course, I would want an early win. But I believe we will go all 5 rounds"
Is the upcoming title fight the most important in your career?
Yes, at the moment, this is the most important fight of my career.
What can you say about your opponent, Calin?
He's a fighter who earned the right to face me by winning the 4-man pyramid, just as I did.
I have no issues with him. We're both fighters, and on September 23rd, we'll find out who's better.
Do you already have a plan for the upcoming fight?
Of course, the plan is in place. We're working with the team to follow it. You'll find out what it is on the 23rd.
Tell us about your profession, what do you do?
Well, I have several specialties. I completed the specialization in carpentry. I am still active in that field. And I also work as a coach.
Do you listen to your coaches' advice or act at your own discretion?
Definitely, I listen to the advice. We do it together. There are moments when I make decisions on my own. But for the most part, I try to listen to the coach because he sees things from a different perspective.
If you win the fight, will you continue to compete?
After the fight, of course, if I win, I will continue to compete.
Who is the toughest and most dangerous opponent you've fought against?
Myself and the passing time. This is the most difficult and dangerous opponent.
Is there a place for muscle memory in a match, or should every strike be carefully planned?
There are things done through muscle memory, mechanically. But mostly, I strive for everything we do in training. To be deliberate.
Will the upcoming FEA LIGHTWEIGHT CHAMPION K-1 title fight end early or go all 5 rounds? What's your prediction?
Of course, I would want an early win. But I believe it will go all 5 rounds.
Who is your K-1 idol, who do you look up to?
I have no idols. I liked many fighters as a child. But I can't say I followed anyone. I pursued this path simply because I enjoyed it.
How do you balance your sports career, job, and training?
Sometimes, it's really tough. Hard to juggle everything. But I've been doing it since I started this sport. And of course, the family needs to be provided for. I enjoy is this type of sport. I've tried to find a balance and I do it as best I can.
What would you like to say to your fans and supporters?
I want to thank everyone. Those who support us and those who don't, as they motivate us even more. Thank you from the bottom of my heart. Come and show your support. We do this for you. And we keep moving forward!
September 23rd, Ciorescu, Futsal Arena. See you there, it's going to be extremely exciting!