On December the 17th, two young fighters will make their pro debut and display their mastery in the professional FEA CHAMPIONSHIP FULL-DRIVE ring!
21.11.2022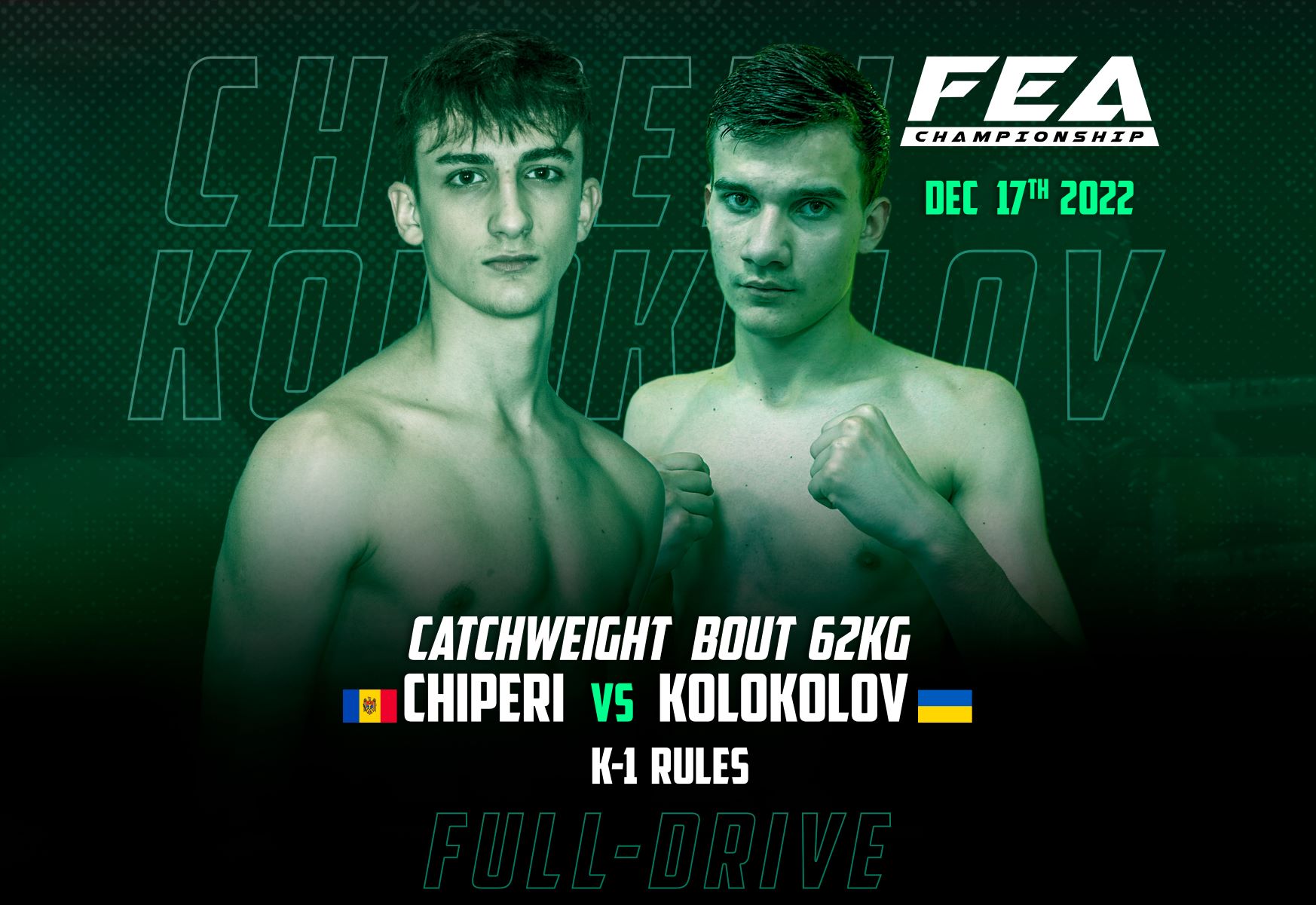 On December the 17th we will see a K-1 bout under 62 kg, between two young and ambitious debutants. Namely, the representative of Republic of Moldova, David Chiperi and the representative of Ukraine, Pavel Kolokolov.
David Chiperi is a member of BERCUT FIGHT CLUB, where he is coached by Andrei Grosu and Vlad Dima. He was the world Thai boxing vice- champion, in 2017-2018 (children and cadets), World Muay Thai champion in juniors' age class in 2019. Silver medalist of the world tournament Grand Slam 2022. He is the multiple champion of the Republic of Moldova. Weight 62kg – 63kg, height: 180cm.
Pavel Kolokolov is a fighter of Odessa's martial arts club, Kogan Team, a trainee of the honored Thai boxing coach of Ukraine, Natalia Kogan, two-time French boxing savate champion of Ukraine (2017, 2018) and Odessa region (2018, 2019), Ukraine's karate and Combat Self-defense ICO champion, champion of Odessa region in karate. Weight 62kg – 63kg, height: 180cm.
David Chiperi. Country: Moldova. City: Chisinau. Age: 18. Height: 180cm. Weight: 62kg. Gym: BERCUT FIGHT CLUB. Coach: Andrei Grosu, Vlad Dima. Record: W-0, L-0, D-0. Style: K-1, Muay Thai.
Pavel Kolokolov. Country: Ukraine. City: Odessa Age: 18. Height: 180cm. Weight: 62kg. Gym: KOGAN TEAM. Coach: Natalia Kogan. Record: W-0, L-0, D-0. Style: K-1, Boxing, Muay Thai
Don't miss it! December 17th, Ciorescu Futsal Arena. Tickets at the box office of the National Opera and Ballet Theater Maria Biesu. Online Tickets: afisha.md, Live: feafights.tv