Maxim Zaplitnii: Watch this 4-men tournament, it's going to be a blast. The tournament will be hotter than this summer!
26.08.2023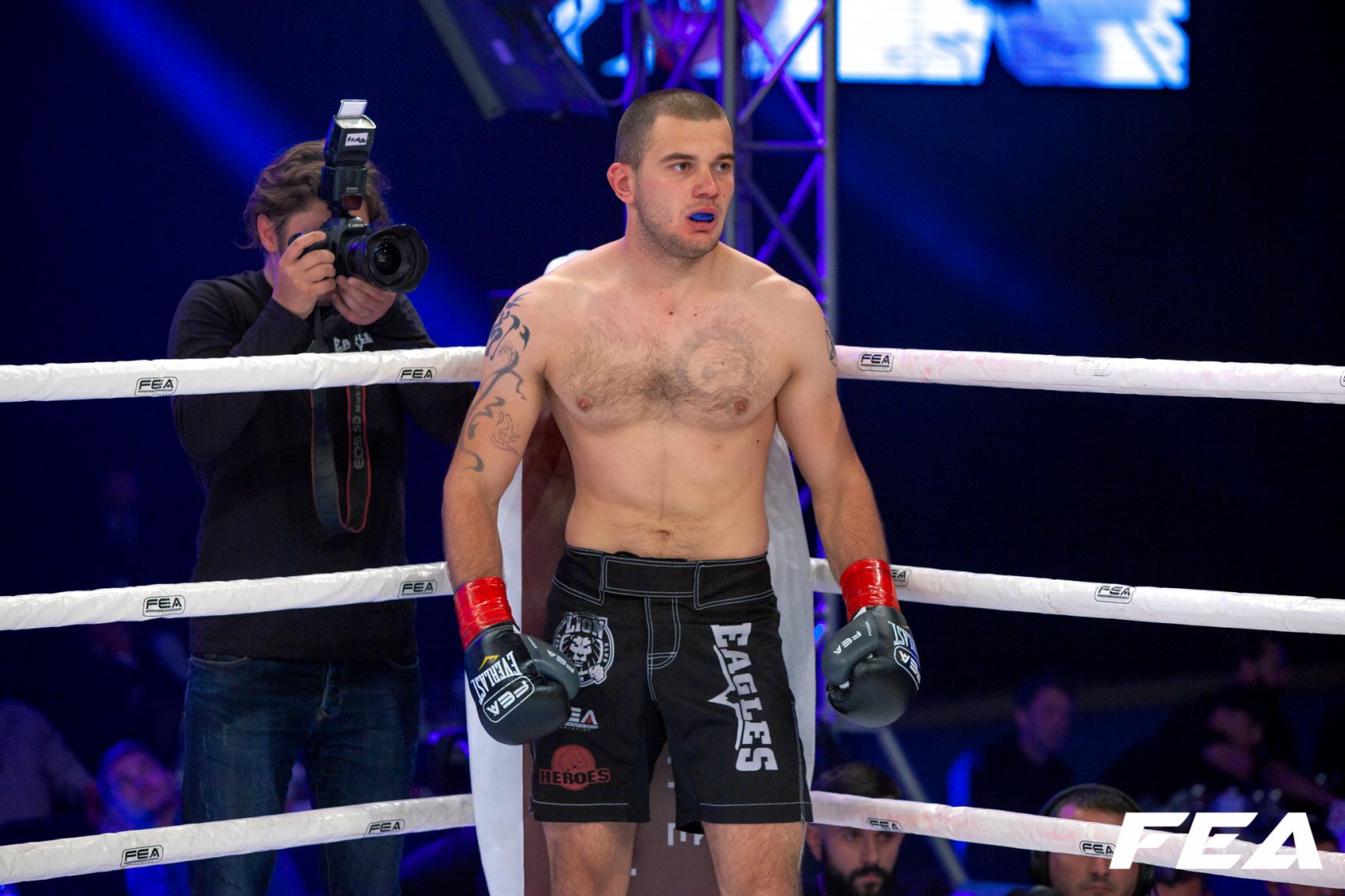 1.How is your training process going, will you be in shape by September 23rd?
Hello, I'm in great shape right now. The preparation is going well. We are focusing more on strength training for now.
Soon, we'll start sparring, pads, and bags. Just need to shed a bit of weight, feeling a bit heavier than before.
2.What can you tell us about your semifinal opponent, representative of Turkey, Berk Duzenli? He's undefeated at the moment.
I researched my upcoming opponent. I've watched a couple of his fights. I've faced tougher opponents before. So, an opponent is an opponent, same hands, same legs, same head. I don't see anything out of the ordinary.
3.Being a part of the legendary FULGER special forces unit, is it challenging to balance work and your sports career?
Let me tell you, my job is my sports career. Physical preparation always needs to be top-notch. So, there's really nothing to combine, you just work and train.
You know, our special forces unit is legendary. I'm proud to be a part of it. Being in good physical shape is part of my job.
4.Could you tell us where you train and who your coach is?
I train at the Alligator Sports Club, my coach is Mikhail Dobrovolsky.
5.Who would you like to face in the final of the Grand Prix? What's your prediction for the upcoming competition?
I've fought against the representative of Romania, but the Ukrainian fighter is also good. I think the Ukrainian will win because the Romanian opponent tends to tire quickly. I fought against the Romanian fighter last year and won by decision. We went through 3 rounds and had an extra round. This would be a rematch for him, as I secured the victory last time.
I'm curious too about how his fight will turn out. The Ukrainian is technical, but he fought in the 77 kg category. I know that Busuioc is a big guy, tall. But the Ukrainian maintains a good pace, while the Romanian tends to run out of steam in the 2nd and 3rd rounds.
6.How did you get into K-1?
I got into K-1 thanks to my friend and coach, Fedor Antofichik. He introduced me to K-1 and supported me.
7.If you win the upcoming Grand Prix, you'll become the top contender for a title fight. What emotions do you feel?
No emotions, just composure. I know I will win in the final.
I'm intrigued by the Turkish fighter, 9-0. They like to present themselves as champions. It will be interesting. I've fought in four-men tournaments before, not always with success, but it will be interesting to have two fights in one evening. I like to fight at a distance. Let's see what happens on September 23rd. It will be a small world war. The cup will be mine.
8.How does your spouse feel about your sports career? Did she ever try to dissuade you?
My wife supports me in my career, she's always by my side. All my friends worry when I fight, everyone watches. The whole family, friends, we have a group chat, it's also motivating.
Even my son, though young, sits beside me when I review my fights to point out mistakes. It's heartwarming that my son will be proud when he'll look up my name on YouTube. That's a strong motivation for me.
9.A few words for your fans and supporters.
Watch this 4-men tournament, it's going to be a blast. The tournament will be hotter than this summer!
On September 23rd, I invite all fight enthusiasts to Ciorescu Futsal Arena. For those abroad, watch it on feafights.tv!