FEA EQUINOX – Dumitru Cavliuc vs Laurențiu Gavril!
06.09.2023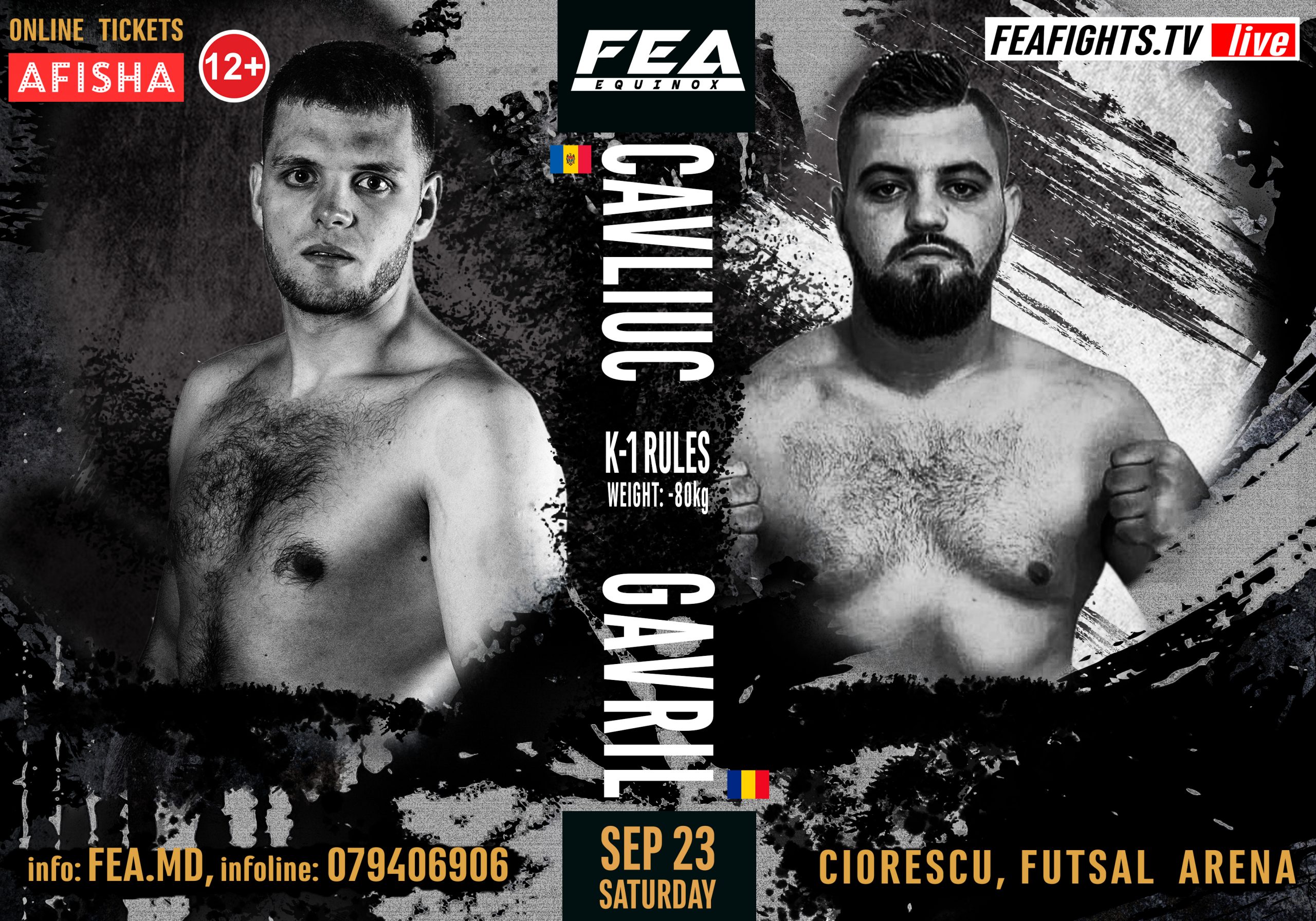 Dumitru Cavliuc is ready to delight all fans with his performance on September 23rd. His bout against Romania's representative, Gavril Laurentiu, will take place in the first part of FEA EQUINOX. The announced weight category for this contest is -80kg, under K-1 rules.
Cavliuc is an incredibly determined fighter. In his last match, he won after an extra round against Daniel Baleca. In his professional career, he has participated in 4 fights, with 2 victories, 1 loss, and 1 draw. He trains at Thai Boxing club in the capital city, under the guidance of Vladislav Belinschi. He is 21 years old, stands at 182 cm, and weighs 80 kg. He dedicates a significant amount of time to training and sparring. His goal is to have as many fights as possible.
He will face off against Romania's  Laurentiu Gavril, who has fought in 7 professional matches, securing 5 wins and 2 losses. Laurentiu is also 21 years old, stands at 180 cm, and weighs 80 kg. He trains at the Keru Kento sports club.
Don't miss it! September 23rd, Ciorescu, Futsal Arena – FEA EQUINOX!
FEA EQUINOX CATCHWEIGHT BOUT ( -80 kg) 3 min x 3R, extra 1R, K-1 Rules
(Moldova) Dumitru Cavliuc vs Laurențiu Gavril  (Romania)
Dumitru Cavliuc
COUNTRY (Moldova)
City: Chișinău
DOB: 21.10.2001
AGE: 21
HEIGHT: 182 cm
WEIGHT: 80 kg
Coach: Vladislav Belinschi,
Style: K-1, kickboxing
Gym: Thai Boxing
Wins 2 Loss 1 Draw:1
Laurențiu Gavril
COUNTRY (Romania)
City: Constanta
DOB:
AGE:21
HEIGHT:180cm
Weight: 80 kg
Gym: Keru Kento
COACH:
Win:5, Loss:2 Draw:0