FEA CHAMPIONSHIP K-1 Rules. 65kg division, Dmitrii Sirbu vs Mehmet Yalcin!!!
22.08.2022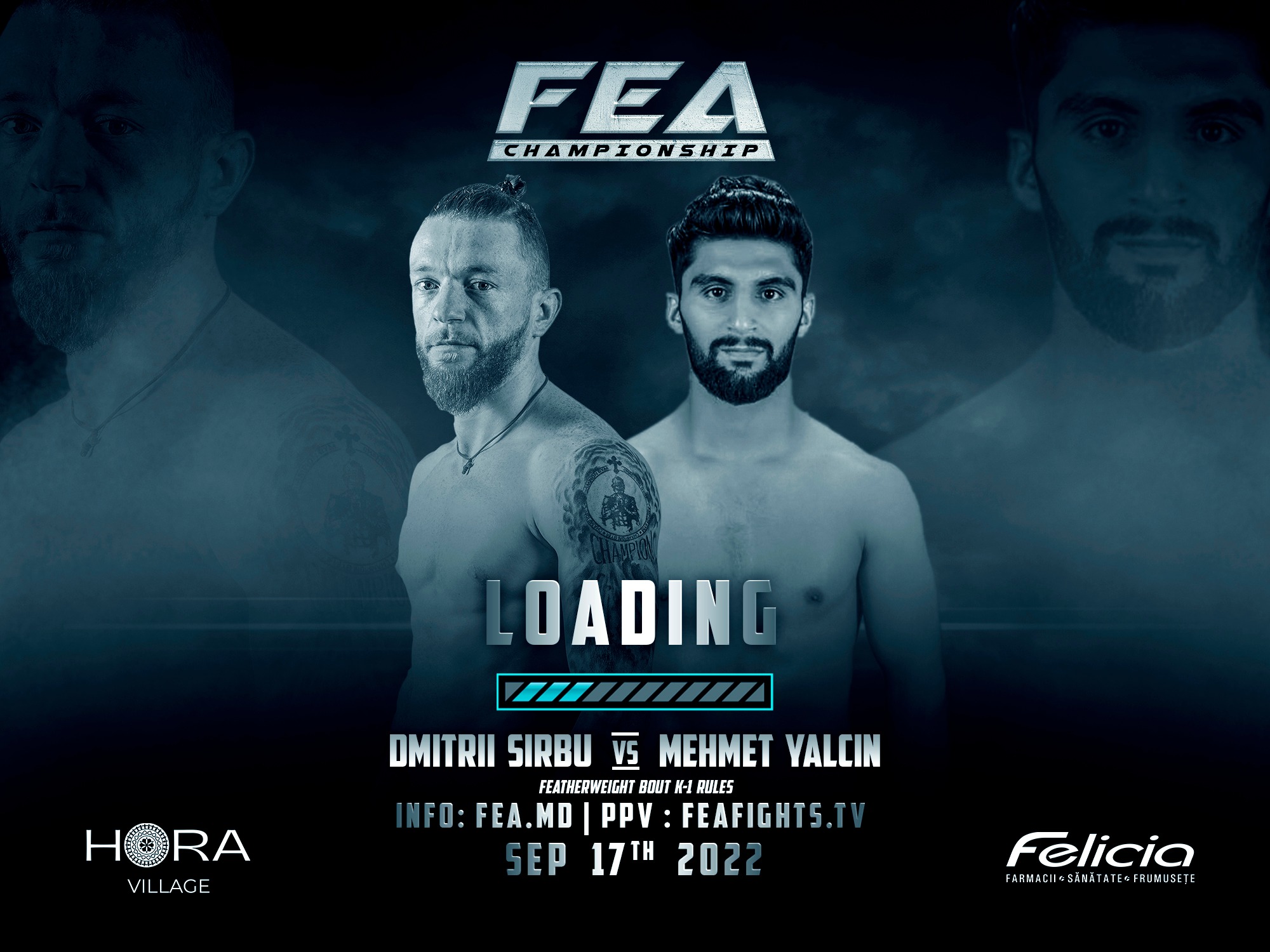 Dear friends, we're glad to announce another interesting match that will take place on September 17th as a part of the FEA CHAMPIONSHIP tournament. Namely, the fight between the representative of the Republic of Moldova Dmitrii Sirbu and the fighter from Turkey, Mehmet Yalcin.
Dmitrii Sirbu needs no introduction, he is the multiple winner of international and national Grand Prix tournaments and championships. Sirbu has frequently participated in K-1 tournaments organized by FEA. He's an experienced fighter, boasting a record of 13 wins and 5 losses. He's also the owner of several championship belts and titles within Muaythai World and European Championships. Dmitrii is 31 years old, height- 170cm, weight- 65kg. Sirbu is the type of fighter who doesn't back away from any opponent, he's always ready for any challenge. To be noted that Dmitrii is also an officer of the National Army of the Republic of Moldova.
His opponent, Mehmet Yalcin, is not a piece of cake either, he's a young but very experienced fighter. Meaning that he's ready to demonstrate his best side on September 17th.
Mehmet Yalcin is 9 years younger, he's 22 years old, but despite his age, he managed to fight as a pro 16 times, losing only one fight. Moreover, he became the Turkish Muaythai Champion 16 times. He weighs 65kg, height-173cm.
Both athletes are worthy opponents for each other, so this particular fight is going to be extremely exciting.
Don't miss it! September 17th. LIVE only at feafights.tv!