Denis Țapu is back in action! On September 23, he will face off against Romania's representative, Bogdan Suru!
02.09.2023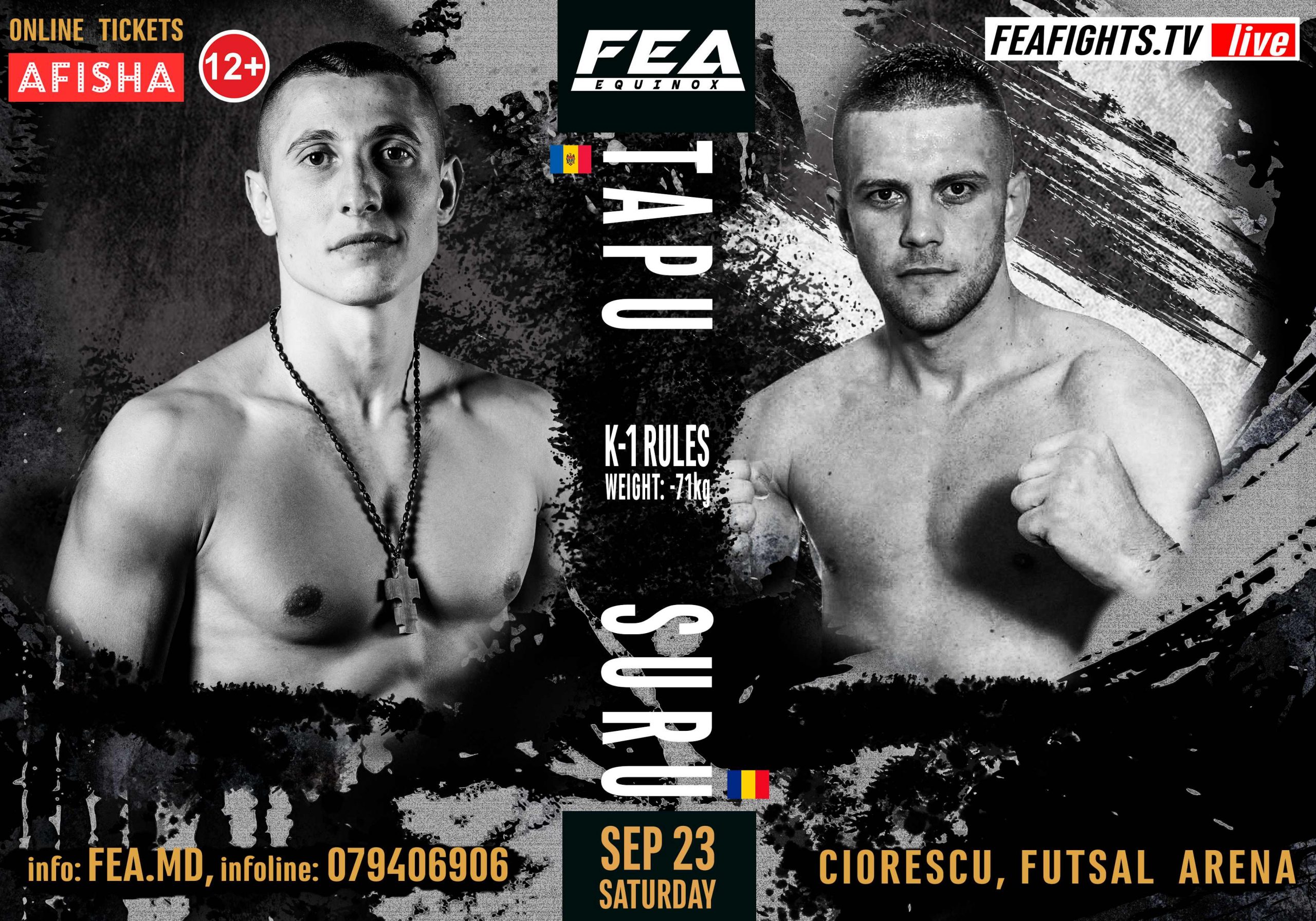 FEA EQUINOX's main card continues to delight its fans with intriguing and exciting bouts. In the lightweight category, on September 23, we will witness the return of Denis Țapu from the Republic of Moldova to the ring. His opponent will be the fighter from Romania, Bogdan Suru.
Țapu has had two very successful fights within the FEA Championship project, winning ahead of schedule against Panainte in September 2022 and via unanimous decision against the Italian fighter, Sette, in December 2022. After a brief hiatus, he is ready to once again thrill his fans on September 23!
Denis is a highly technical and entertaining fighter. He is experienced and ambitious, training under the guidance of Serghei Morari and Oleg Sclifos at the MS GYM Fight Club and Maximus. He is 24 years old, stands at 175 cm, weighs 71 kg, and boasts a professional record of 11 wins and 2 losses.
His announced opponent, Romania's Bogdan Suru, is also an experienced fighter and is the same age as Țapu. He has competed in 15 professional matches, securing 8 wins, 5 losses, and 2 draws. He stands at 171 cm and weighs 71 kg. Suru trains at the PFG BISTRITA club under the guidance of Ionel Burduhos.
Don't miss it! September 23, Ciorescu Futsal Arena – FEA EQUINOX!
FEA EQUINOX LIGHTWEIGHT BOUT (-71 kg) 3 min x 3R, extra 1R, K-1 Rules
(Republic of Moldova) Denis Țapu vs Bogdan Suru (Romania)
Denis Țapu
COUNTRY: Republic of Moldova
City: Chișinău
DOB: 03.07.1999
AGE: 24
HEIGHT: 175 cm
WEIGHT: 71 kg
Coach: Serghei Morari, Oleg Sclifos
Gym: Morari Fight Club, Maximus
Wins: 11, Losses: 2
Bogdan Suru
COUNTRY: Romania
City: BISTRITA
DOB:
AGE: 24
Gym: PFG BISTRITA
Height: 172 cm
Weight: 71 kg
Coach: Burduhos Ionel
Style: K-1
Wins: 8, Losses: 5, Draws: 2