About us
Damir Dorin , Founder, chairman and CEO of FEA.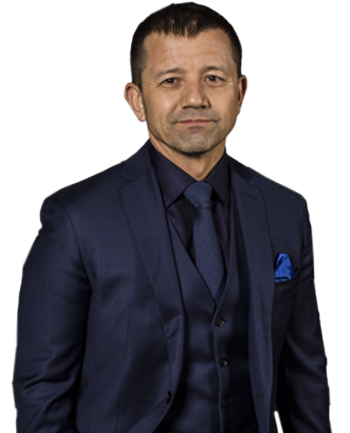 FEA – Fighting Entertainment Association– was founded back in 2009, by Dorin Damir, the president of the organization. The main goal is the development and promotion of martial arts among youth and society in general. The activity revolves around fighting tournaments and the support of talented fighters in the World's rings and cages, through our professional project, FEA Championship, which hosts both K-1, and MMA rules tournaments, previously known as two separate projects, FEA Kickboxing (K-1 rules) and Eagles Fighting Championship (MMA rules).
FEA Championship hosted 49 exclusive tournaments until present time and 56 in co-promotion, previously broadcasted by FightBox, Fight Sports and Eurosport. Now we have our own pay-per-view platform, feafights.tv.
FEA also is the founder of UFSC – The Union of Contact Sports Federations between these nine combat sports federations: World Amateur K-1 Federation (WAK-1F), Muaythai National Boxing Federation of RM, National Federation of Mixed Martial Arts, National Federation of Wrestling, National Kickboxing Federation, Grappling Federation – ADCC, Jiu-Jitsu Federation, National Armwrestling Federation, National Taekwon-Do ITF Federation and FEA, gathering over 10 000 members in total.