The FEA EVOLUTION tournament of September promises to be very eventful.
02.07.2021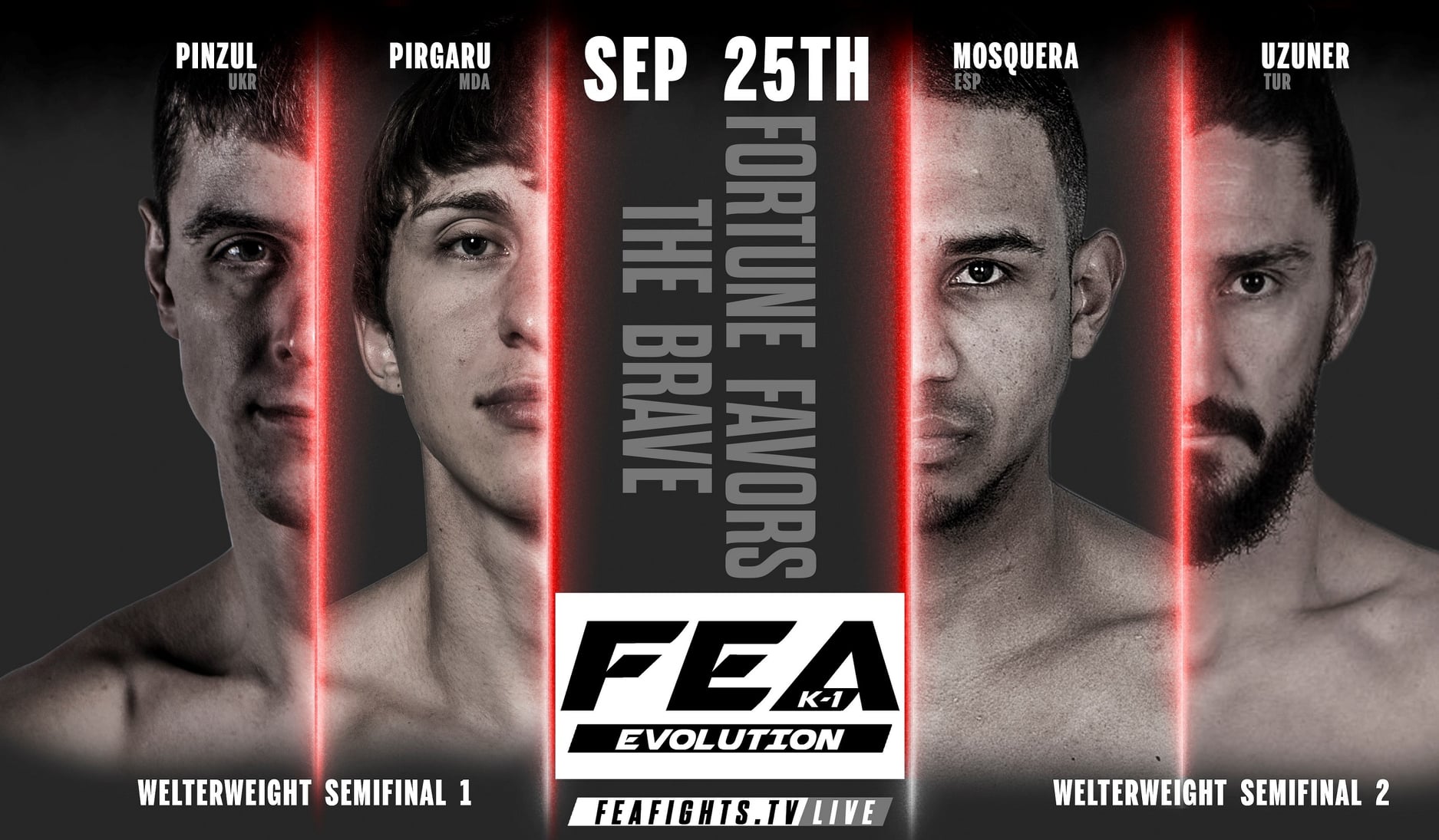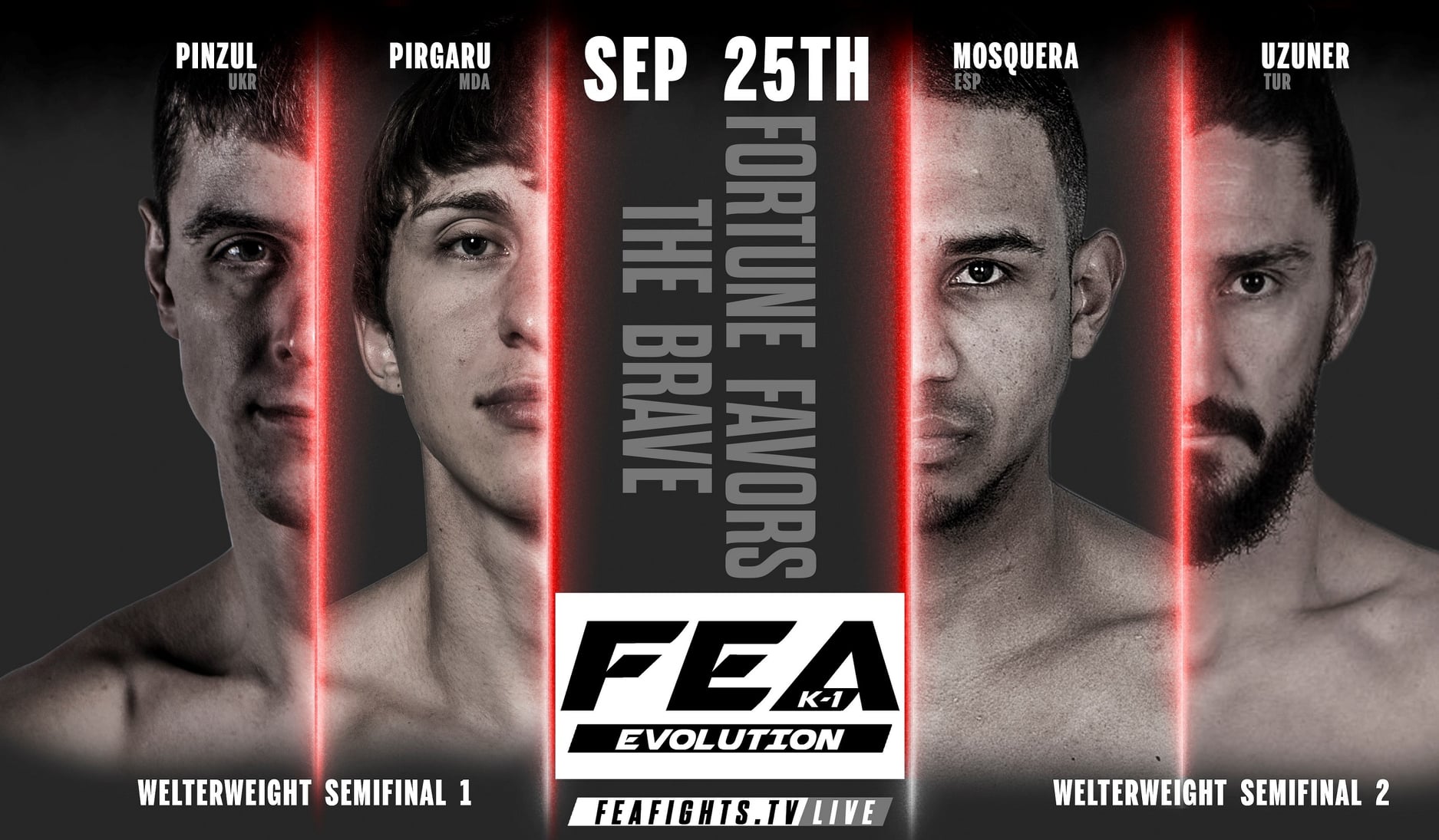 The FEA EVOLUTION tournament of September promises to be very eventful. In addition to the 4-man tournament in the middleweight division, we will also see the 4-man tournament the welterweight division. The Republic of Moldova will be represented by Mihail Pirgaru.
All the participants of the 77kg Grand Prix are well-known fighters who have proven themselves from their very best side.
As a result of the draw, our compatriot Mihail Pirgaru will face the Ukrainian fighter, Pavel Pinzul, in the first semifinal. The Spaniard Diego Mosquera will step in to the second semifinal against the Turkish representative, Ismail Uzuner. 
To be noted that the fighters of the first semifinal, Pirgaru and Pinzul, are both young fighters, thirsty for action.  And the second semi-final ones, Mosquer and Uzuner, are experienced athletes with a good track record.
Furthermore, the winner of this tournament becomes the first contender for the title fight against the reigning champion, Constantin Rusu, who will have to defend his title.
Mihail Pirgaru: country – Moldova, city – Chisinau, height- 184 cm, weight- 77 kg, record 3-0-0, age-23. Trains at Thai Stars club with his coach, Anatoly Ignat. Mihail had 3 fights as a pro and won all three. He is the WAKO PRO champion.
Pavel Pinzul: country – Ukraine, city – Voznesensk, height- 177 cm, weight- 77 kg, record 3-1-0, age-23. Member of the Blakz club, trains with his coach, Mykola Solovyov. Pinzul has already taken part in one of the tournaments in Chisinau and lost by decision to Mina Manoli, this is his only defeat.
Diego Mosquera: country – Spain, city – Albacete (Albacete), height- 185cm, weight- 77 kg, record 30-6-0, age-27. Represents the Boxing Club Javier Romero, coached by Javier Romero. Diego was supposed to fight within the FEA tournament against Constantin Rusu, in March 2020, but due to the pandemic, the tournament was canceled.
Ismail Uzuner: country – Turkey, city – Istanbul, height- 177 cm, weight- 77 kg, record 51-7-0, age 35. Conducts his training at the İsmail Uzuner sport club with his coach, Mehmet Karabük. Uzuner is the most experienced fighter. In his 58 professional bouts lost only 7 times. He is the owner of several championship belts and titles.