Constantin Rusu: "I Want to be a Champion and Idol" (With Grisha Zeigermaher)
15.10.2020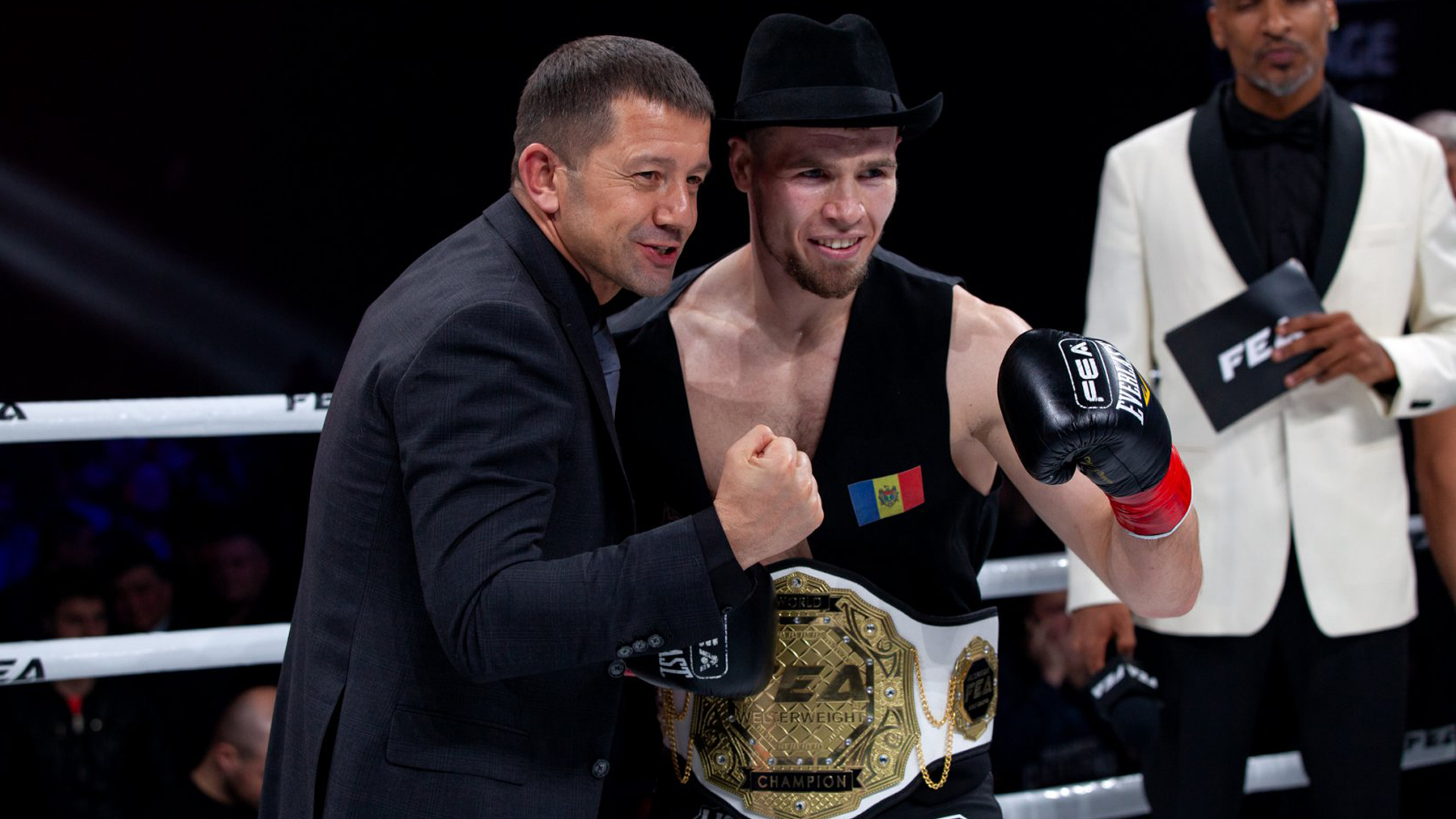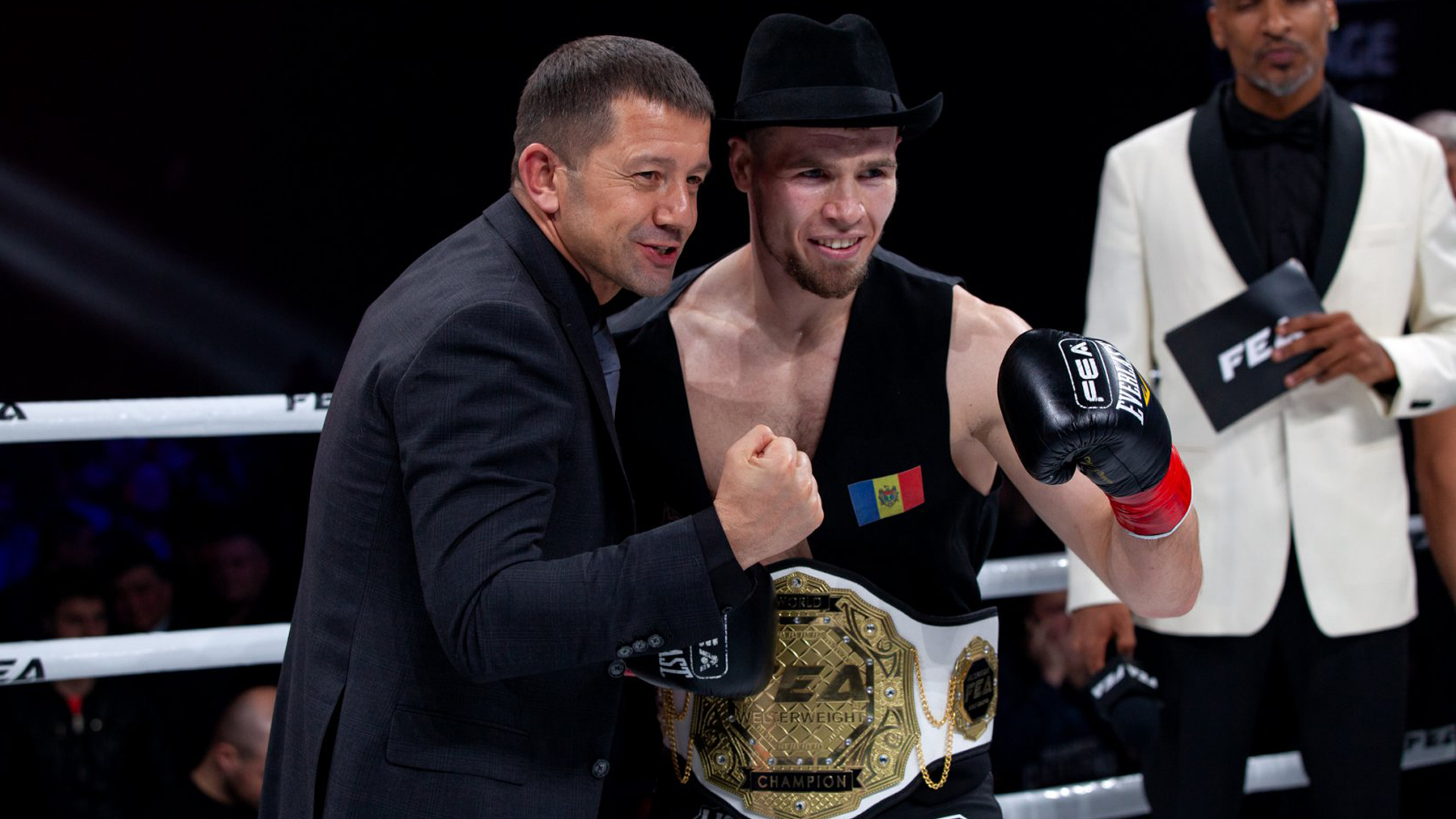 Constantin Rusu: "I Want to be a Champion and Idol" (With Grisha Zeigermaher)
GZ Fight Management CEO Grisha Zeigermaher (IG: gzfightmanagement) spoke to top Moldovan fighter Constantin "The Lion Crusher" Rusu.
The 26-year-old Rusu is no stranger to international kickboxing fans. He's captured Fighting & Entertainment Association (FEA), KOK, and World Kickboxing League Titles already in his young career. Rusu has also competed in the Tatneft Cup, Russia's most prestigious kickboxing tournament.
Like other fighters, Rusu has been sidelined by the ongoing COVID-19 pandemic. A March bout for the Fair Fight promotion in Russia was cancelled. His scheduled September super fight with countryman Mina Manoli has been pushed back indefinitely after three postponements.
After showing he can compete on a high level with victories over GLORY veteran Alan Scheinson and former KOK Champion Dorel Cristian, Rusu is eager to test his skills with a major organisation.
Read on as the champ discusses his career to date, his training, his goals in the sport, and more!
GZ(Grisha Zeigermaher): Hi Constantin, how are you?
CR(Constantin Rusu): Hi Grisha, I'm good, thank you very much for interviewing me.
GZ: Constantin, I heard you were supposed to fight in a FEA event but the tournament was cancelled?
CR: Yes, Grisha. Honestly, the event was supposed to be in March. Then, due to COVID, it was supposed to be June, then August, and (changed to) September. So, they postponed it 3 times, and cancelled at the end as it's not possible to bring all the fighters. I had a contract for a super fight against our local Moldavian fighter, Mina Manoli.
Also, our team had a call from GZ Fight Management. You told us the HFO promoter is interested in seeing me in their main event, ISKA World Title Fight against their local star Lukasz Plawecki. If I had flown there, I would have been in quarantine, and the purse was really low but I know I would win him.
FEA Champion Constantin Rusu receives instructions in his corner. Photo Credit: FEA Kickboxing
GZ: Wow! FEA postponed their event 3 times and canceled the last one.
Okay, your coach is Sasha Petcoglo. I have worked with him and you, and I know you guys are really professional in what you do. Please explain to me more about your coach (Sasha), and who do you train with and how?
CR: Sasha is a really professional coach- in our every session he tries to integrate something new. We have been working with him for about 7 years. I can feel that my technique has improved much, and I'm more powerful.
Now, we don't have any fights coming soon, so we train in a medium intensity. We train 5-6 times a week, mostly technique sessions.
Then we have strength and conditioning, running, sparring and pads/heavy bag sessions. I can train 24/7. Sasha Pectoglo, every time tells us to do different things so we are never bored.
GZ: As I know, you are FEA Kickboxing Promotion Champion at 77 kg and also KOK World Champion.
You wanted to be a kind of legend in FEA Kickboxing, and become a champion in 2 different divisions (71 and 77 kg). Can you explain more to me about this big achievement?
CR: Actually I have more belts(smiles). I'm FEA Kickboxing Champion in the 77 KG division. I had a 4-man Grand Prix.
In my first fight, I knocked out Glory Kickboxing fighter Alan Scheinson who is from Argentina, and in the final fight I defeated our local champion Cristian Dorel. I'm KOK champion in 77 KG. I was supposed to fight against (former champion) Zaur Dzhavadov but he had a injury so I defeated Latvian Alexey Marizihin. And I am WKL champion, I defeated Portuguese Ricardo Fernandes in a FCE Promotion event.
Yes, I wanted to be a champion in 71 kg as well. I fought in the FEA Kickboxing Lightweight Grand Prix, which was held in Odessa, Ukraine.
In my semifinal, I defeated a strong Turkish fighter Furkan Karabag, who is very experienced in the amateurs (2 times WAKO Kickboxing World Silver Medalist, IFMA World Muay Thai Bronze Medalist).
In the final, I lost to the TNA Champion, very experienced Zhora Akopyan, in a close fight in the extra round. But I know I will take my belt from him in the future.
GZ: What are your plans and goals for the future?
CR: For now, I have no fights scheduled as it's COVID, but after COVID I am going to fight in FEA Promotion and in FCE Promotion, which is in Portugal.
As you know, I have already beaten Glory fighter Alan Scheinson. I knocked him out in the first round in the FEA Grand Prix.
My dream is to sign the contract with Glory (pause). Oh, sorry, it's not my dream, it's my goal as I proved that I can fight against strong fighters.
Constantin Rusu after winning the KOK World Title in Riga, Latvia.
GZ: Right now, it is very hard to travel internationally to fight because of COVID. Romania is next door to your country of Moldova, and there is a strong kickboxing circuit there. Have you had any talks to fight in Romania while you wait for the COVID situation to improve?
CR: Currently because of this COVID situation, my team and my managers look for every opportunity and all countries to organize me a fight.
I am not sure if my team has spoken to Romanian promoters but we are not that interested in fighting in Romanian promotions. We are interested in fighting in bigger promotions.
GZ: How popular is kickboxing in Moldova? Is it as popular as boxing and MMA?
CR: In Moldova, kickboxing is very popular. I can say it's on the same level with boxing and MMA. We have many kickboxing fighters- either amateurs and professionals who successfully fight all over the world.
GZ:How long ago did you start training in kickboxing? What made you get started? Have you always trained with the Lion Muay Thai team?
CR: I have been doing kickboxing for 10 years- since I was 16 years old, I have done boxing and many different sports before but I was fascinated with kickboxing when I tried it for the first time, and I'm still here in this beautiful sport.
Yes, I'm in Lion Fight Club since the first day. We have few Lion gyms here in Moldova. When I was 16, I started in a Lion Fight Cub branch which is small.
My goal was to train in the biggest Lion gym, to represent it and to be the most successful fighter there. Now, I train in the biggest Lion Fight Club Gym branch, and I believe I'm one of the best fighters here in our gym.
Rusu celebrates with FEA President Dorin Damir after winning the title.
GZ: You mentioned your goal is to fight in Glory. What would you like to accomplish in kickboxing before you hang up the gloves?
CR: Yes, my goal is to fight in the biggest kickboxing promotions. As Glory is the biggest kickboxing promotion, I want to fight there for now. My goal is to fight against the best fighters there, and to fight for 70kg and 77kg titles against their champions.
Before I hang up the gloves, I want to be a champion of a most successful kickboxing promotion in the world and to be many people's idol. But now I'm not planning to end my career, as I'm young, strong and ready to fight against the best fighters, who will be on my way for a title.
GZ: If you had to give one piece of advice to young fighters, what would you tell them?
CR: I would suggest them not to give up, and keep going forward and no looking back. Also, they should not (be) looking to other people, they should only listen to their hearts and their coach.
GZ: That's all the questions I have. It's an honor to interview you.
Is there anything else you'd like to say or anyone you'd like to thank?
CR: I would thank my club, my coaches, our Lion Club President – Octavian Orheianu, FEA Promotions President – Dorin Damir, my family who always support me.
I have a message to a high class promotions, I am ready to show very strong, exciting fights, and they won't regret that they signed contract with me. I will be a champion in my division and I will be leading a star in their promotions.
source: kickboxingz.com/