Cornel Lisiii vs Mihai Anton. Under 74 kg fight. FEA Kickboxing Undercard!!!
02.09.2020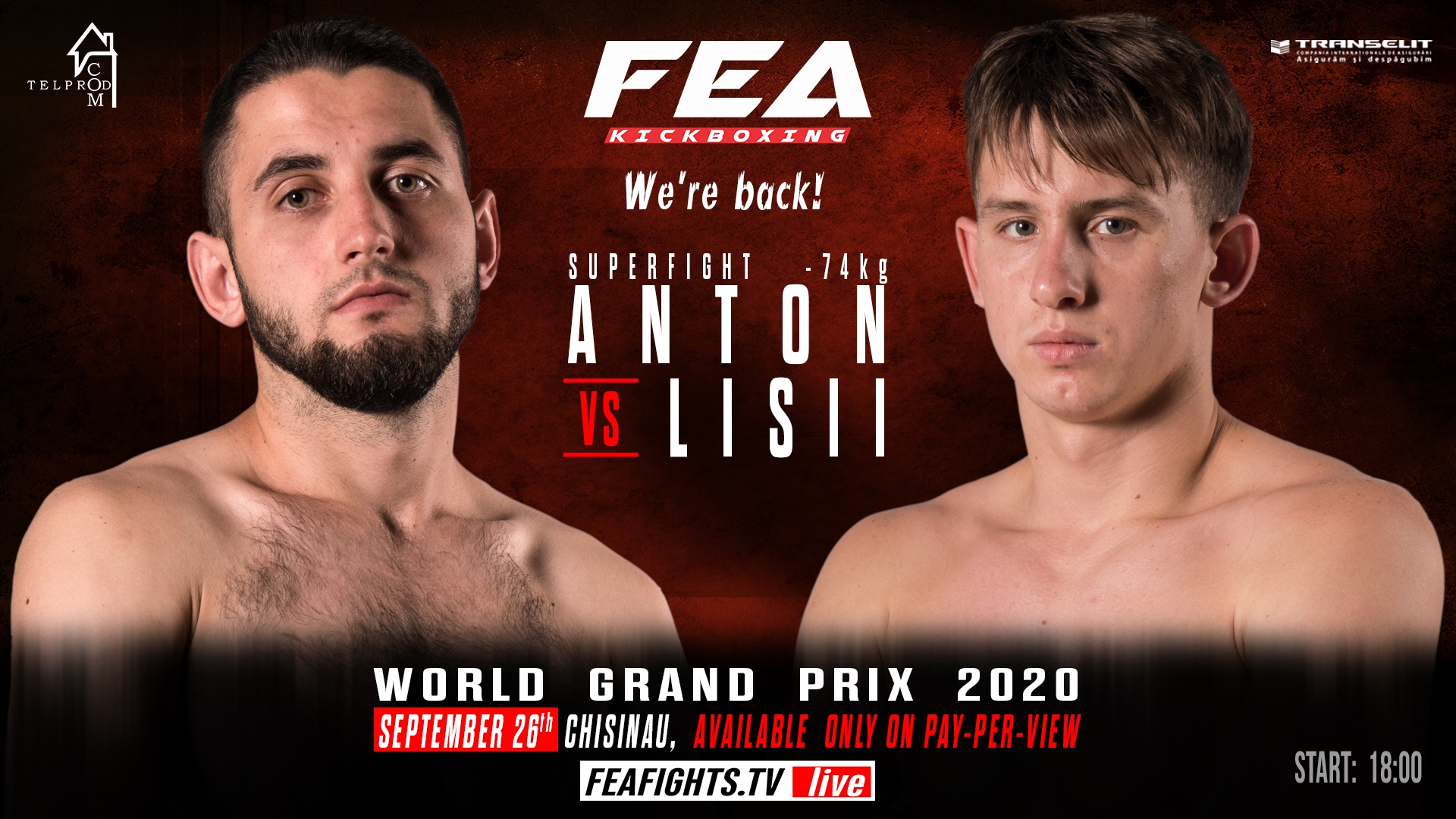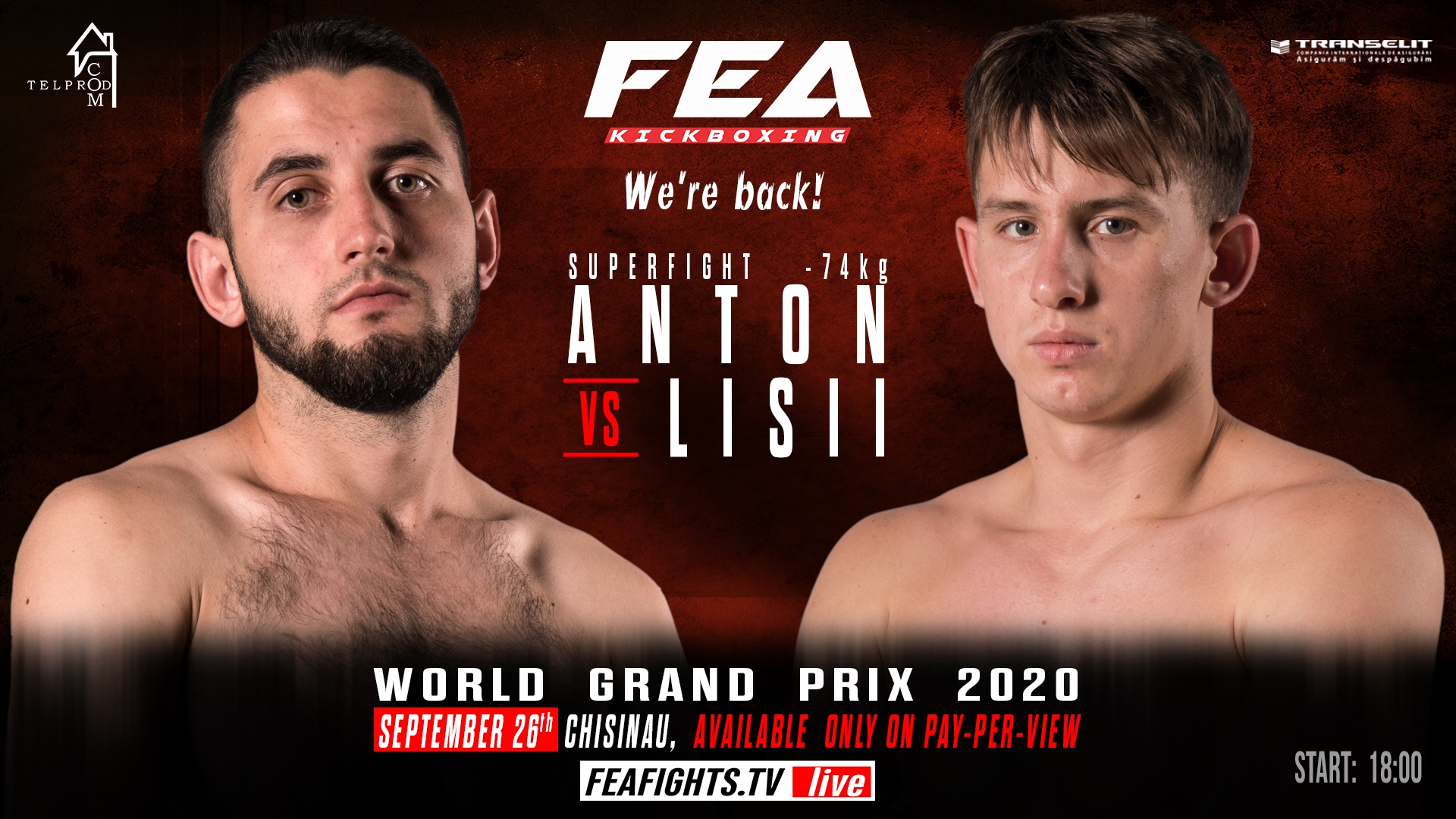 Cornel had previously fought within a FEA tournament, against Radu Copaceanu, when he lost by judges' decision. Cornel is training with Petru Coltuc, and also conducts additional training with ex-champion, Serghei Morari.
Therefore, he thoroughly prepares himself for this fight.
Mihai Anton attends the capital\'s Thai Boxing club, where he has training sessions with Vladislav Belinschi.
Cornel Lisii is 23 years old, height-178cm, weight-71-74kg. Coltuc Gym Club
Mihai Anton is 21 years old, height- 177cm, weight-74kg. Thai Boxing Club