Oleg Likhtorovich vs Zahar Pavelko, FEA WORLD GP ODESSA 24.08.2019, under 65 kg bout!!!
12.08.2019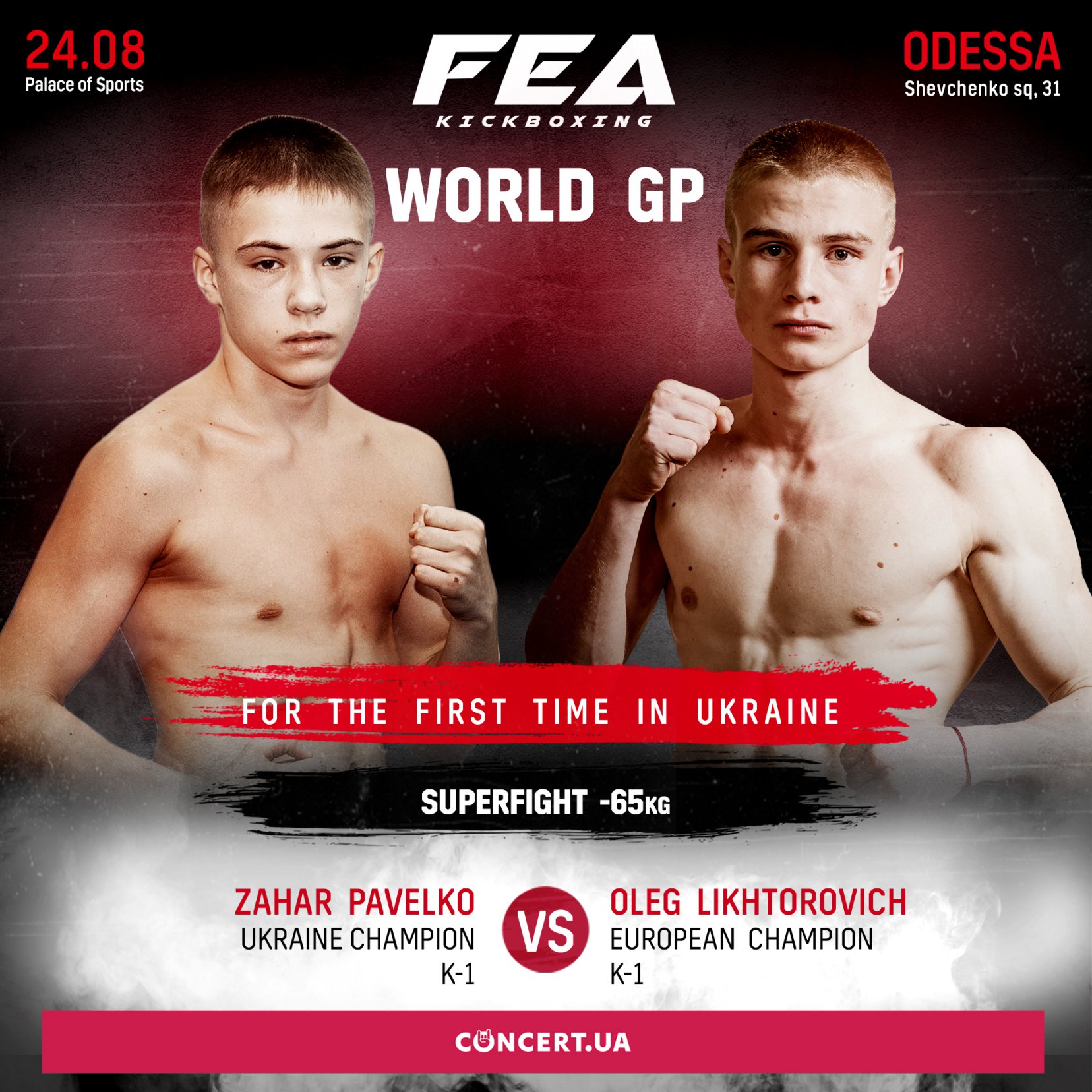 Still young, but with an impressive amount of experience. This is a very on point description of Pavelko and Likhtorovich.
Oleg Likhtorovich, a Belarusian fighter, by now has accumulated 11 professional fights on his record, gaining 8 wins and 3 losses. He is a trainee of the Gridin Gym club and prepares with the assistance of Andrei Gridin himself.
What is typical for Oleg is his versatile style. He doesn't concentrate only on his knees, arms or legs. He works on all fronts all at once. Likhtorovich is 19 years old. Resides and trains in Minsk.
Zahar Pavelko is a young Ukrainian striker. He can certainly be described as a result of the young school of Ukrainian kickboxing among amateurs, but which is becoming progressively stronger due to professional tournaments and him affirming himself properly.
Pavelko is 18 years old, which makes him 1 year younger than his contender. But despite such a young age, he spent 8 fights, winning 6 and losing 2.
It's worth mentioning that both fighters have the same height and weight class, 170 cm and under 65kg, accordingly. This is a helpful advantage for the quality of the match. If we throw in there the young fortitude, we get a first-rate and fair fight, in which the shots at victory are similar for both participants.