Nicolae Caraus – "I'm not focused on a knockout; everything will become clear during the fight"
19.03.2019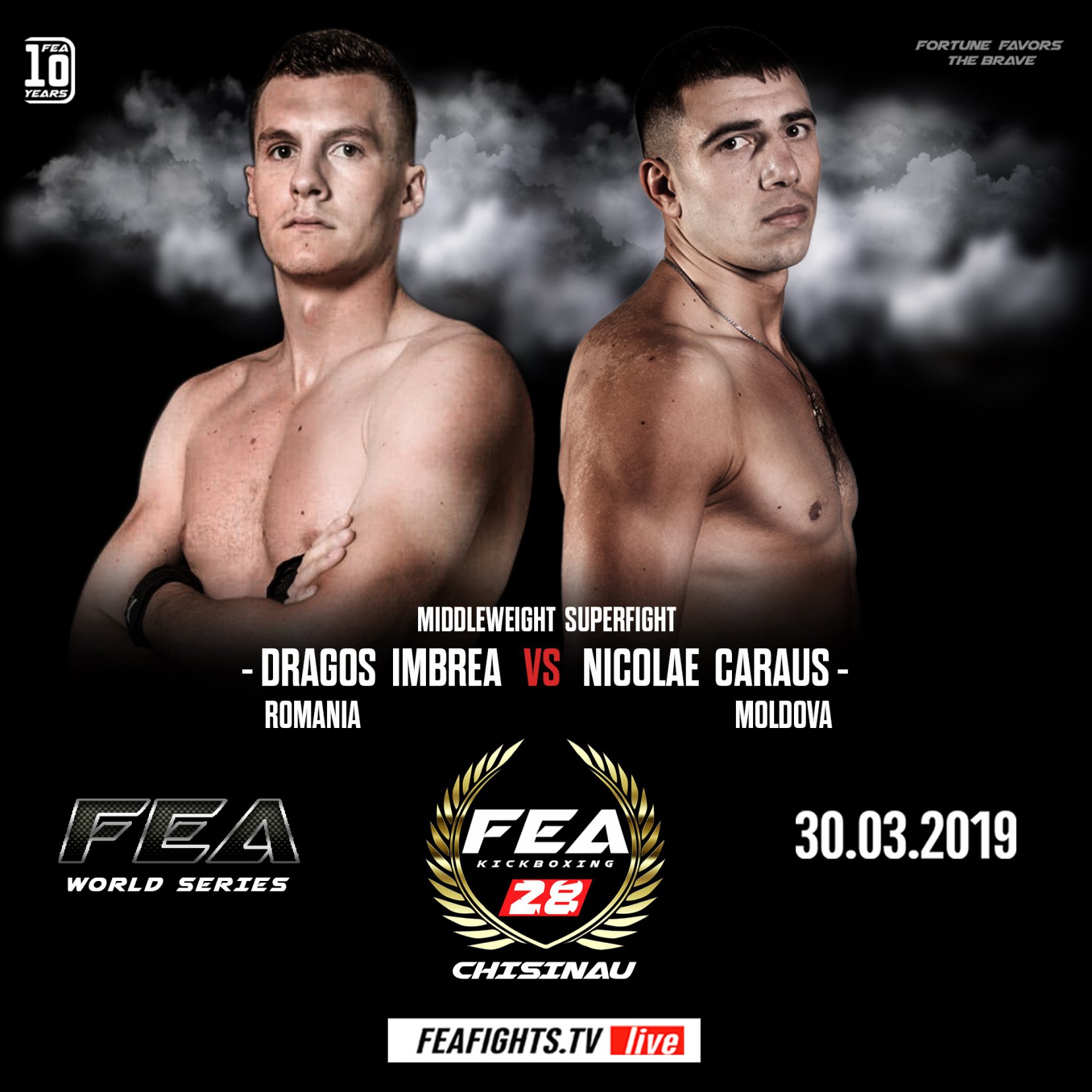 Nicolae Caraus – "I'm not focused on a knockout; everything will become clear during the fight"
The 30th of March we will see a bout involving Nicolae Caraus, who has already managed to be loved by the public. After his break, Nicolae very successfully returned and had a spectacular duel last December against Janu Da Cruz. Now he will confront a fighter from Romani, Dragos Imrea. Who, similarly to Nicolae, is young and ambitious.
"Nicolae Caraus fully recovered; he won the match in December against Janu Da Cruz. This February, he had a professional match in Thailand by Thai Boxing rules, where, with some difficulty, still won against an award-winning Thai fighter. I advise all Nicolae's fans to come and support him on March the 30th", said FEA President, the organizer of the FEA 28 tournament, Dorin Damir.
"Every fight is a new challenge for me. I am prepared to showcase a captivating bout. I'm not focused on a knockout; everything will become clear during the fight" – stated Nicolae Caraus.
Nicolae is 24 years old; within FEA projects he spent 6 fights, 5 of which were victorious, and suffering one defeat. Caraus is training at BERCUT club, under the supervision of Andrei Grosu. His opponent, Dragos Imbrea is 23 years old; he also has 6 professional fights on his record, 3 wins and 3 losses. His coach is the famed, Ciprian Sora.