Pavel Zhuravlev Talks GLORY 43, Vasil Lomachenko, Denis Lebedev, Earnings and Drugs – Part One
12.08.2017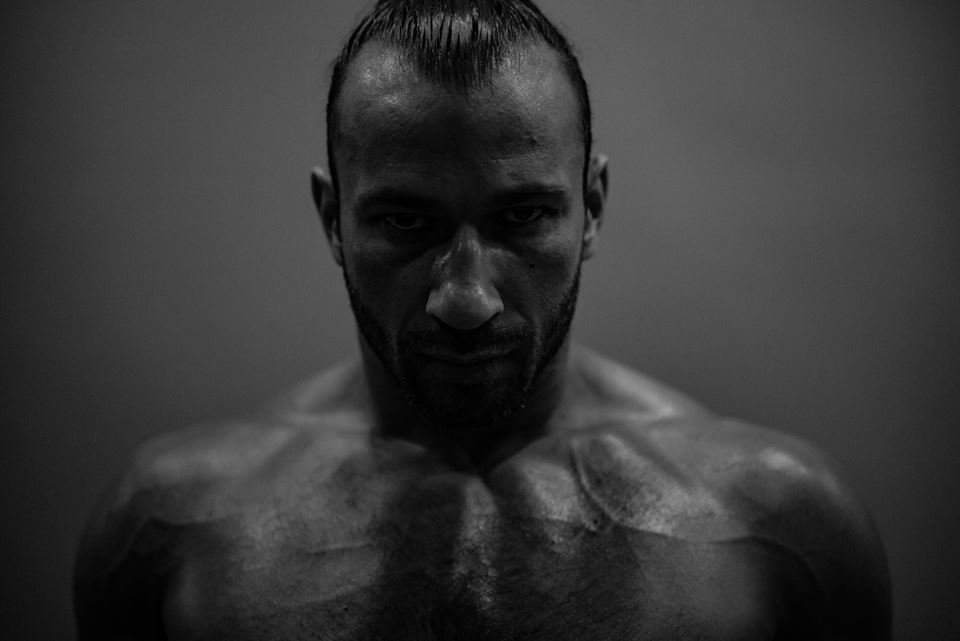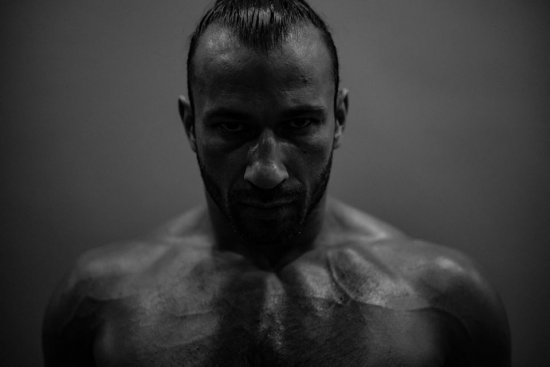 This is part one of a two-part interview with the No. 2 light heavyweight in the Combat Press kickboxing rankings, GLORY interim light heavyweight champion Pavel Zhuravlev. This interview was conducted by Combat Press writer Ruslan Navshyrvanov at Zhuravlev's flat in Odessa, Ukraine.
Did you enjoy New York?
You know, I was in New York for the second time and I can say that it is not a summer city. It is hot and there were many people. This time we stayed on 7th Avenue near Madison Square Garden. It is very important to win here. You understand this place, understand its history — Madison Square Garden is the Mecca of boxing. We can call it a level, a target, a dream. All words are suitable for this place.
How did you like the atmosphere at MSG?
The previous time I was here as a spectator. I attended the fight of our compatriot Vasyl Lomachenko. This time, it wasn't so rushed as during Vasil's fight. But the public is great. They support athletes. People know where they come from and how to show support.
Can we call this victory the biggest in your career?
First of all, I didn't finish my career. We can call it very important. Today, GLORY is not just the leader [of kickboxing]. We can call them monopolists. Of course, there are competitors — Kunlun, for example. But Kunlun has many weak points. They don't run good media support for their events. For example, it is difficult to find fights of Artur Kyshenko, who is fighting in Kunlun now. Some organizations put a great deal of focus on specific athletes, and GLORY doesn't concentrate on fighters. Probably, it is correct.
A quality product is a main target of GLORY. For example, I come to events one day earlier than usual. What for? For a photo session, video session and interview. They are like real Americans — they do everything required for this work, but nothing excessive. They don't book five-star hotels for athletes. [They] don't meet them with limousines. Everything is neat and beautiful, but without pathos. By the way, my friends, the FEA organization, which organizes some KOK and MMA EAGLES tournaments, also approach their events very seriously.
Tell us about your first contact with GLORY.
I have a manager who deals with all negotiations. We negotiated with GLORY for a long time. They wanted me to perform for them, and I understood that it is what I need. But in those days, I had another manager. He had his own view on this situation. And for some subjective reasons, we didn't work with GLORY. So we came to the point when we need to dot the i's and change managers.
This was the main reason for your change in managers?
Yes. Right now, I have good manager. Do you know Mirko "Cro Cop" [Filipovic]? It is the same manager who works with him.
How long have you lived in Odessa?
Three years.
Does your previous coach, Aleksandr Vinnichuk, take part in your preparation process?
No, he doesn't. He stayed it Sevastopol. We keep in touch. Furthermore, Aleksandr Vinnichuk is my godfather. I was christened as an adult at the age of 20. But presently we communicate rarely. The situation with Crimea makes it difficult.
Who trains you now?
Viktor Gnezdilov, master of sport of U.S.S.R. in boxing. I consider him to be a very smart trainer who lives for boxing. He knows the history, the development of boxing, and the modern trends. He knows everything about boxing. It calls for respect.
What do we need for development of professional kickboxing in Ukraine?
What supports all professional sport today? "PPV." Our people are just afraid of this abbreviation. When Americans make an event — [Andrey] Ward versus [Sergey] Kovalev, for example — they know that people will watch the fight and most of the TV audience will buy the pay-per-view because of Ward. Guess how many people bought the pay-per-view of my fight against [Saulo] Cavalari? If fans will buy the pay-per-view, 10,000 at least, it is a sign for broadcasters.
I think that it is not even 1,000.
Here is a problem. Our people like kickboxing and are ready to support athletes, but they are not able to because they believe that such support requires big money. We have a message for all the fans: If you want to support, [then] pay 10 dollars for the pay-per-view [and] watch the event live. [Broadcasters] fix everything. Who and from where the event is bought. If they see that you are popular and people watch you, then they will work with you. That is the reason why only a few of our good fighters are in among the top in the world. We still don't know how to make a product of an athlete by ourselves. Today, Oleksandr Usyk is the only boxer who has made it and is widely advertised in Ukraine.
What about Vasyl Lomachenko?
You can make a quiz [to ask] who people know better, Usyk or Lomachenko. I am interested about the results.
Do you know Lomachenko personally?
Yes, we know each other. And we trained together. I asked him to train while I was watching his preparation process. That helped me to improve my skills.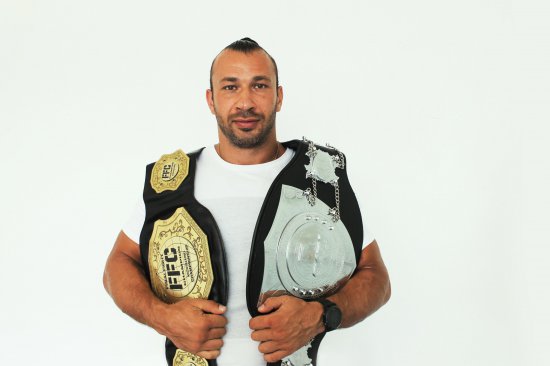 Some American experts, in particular UFC analyst Joe Rogan, calls Lomachenko the best fighter in boxing history.
I think they are right, because Vasyl is a unique person. But here, only people who are interested in the sport know Lomachenko. And Usyk is well known even among old women on a park bench. [Promoters] make Lomachenko known there in the USA. [They] promote him there.
When Vasyl won the Olympics for a second time [Beijing, 2008] and switched to pro boxing, an American TV company came to Ukraine to make a film about Lomachenko. So, they were very surprised when only three of 10 respondents in Kiev answered that they know Lomachenko. They were shocked!
Who else is known among our boxers? Germans have the Klitschko brothers. Japanese, Fedor Emelianenko. Do you think that many people know Oleg Taktarov or Igor Vovchanchyn?
Many fans blame GLORY about subjective judgment and compare it with K-1, as an example of a perfect promotion. Do you agree?
Let's get back to the 2008 K-1 MAX final. Artur Kyshenko fought Masato. Nobody objected to it. Actually, they did object, but understand that K-1 is a Japanese product. Not talking exact figures, but everybody understands how much Masato earns compared to other guys. Masato was a headliner of K-1. I can be wrong, but as far as I know, Masato received about $1 million just for a single advertisement in Japan.
In K-1, winners got a big, bright check with the fight purse stated on it which they demonstrated to public. And what is your purse in GLORY?
I have no right to tell my salary, according to contract terms. Of course, we don't receive such sums as in K-1 yet. But GLORY is a different system. K-1 was more like a show. GLORY is a system of rankings [and] weight classes. That's very good for the sport. I, being smaller all my life, had to fight in the heavyweight division.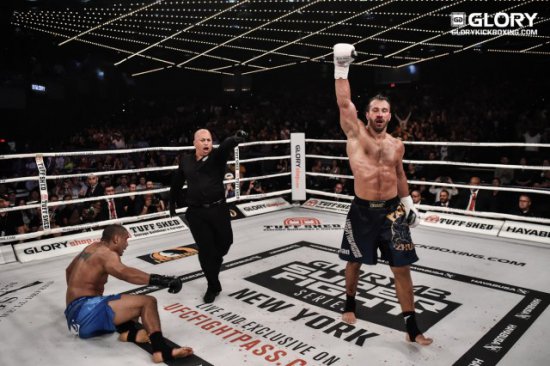 In his interview after the fight, Saulo Cavalari complained about the judges' decision and that at most what you deserved was an extra round. Do you think he really believes this?
Well, he says that, [but] I don't know how he can believe it. I think it is the aftershock of received punches and a knockdown.
You competed in professional boxing until 2012. Why did you stop?
Often life puts presents you with a choice. One of my latest big choices [was to take] a contract with K-1 or [continue on with a] boxing career. I have chosen K-1. How could I know that it would collapse in one year? By the way, they didn't pay me until now. This issue has been up in the air. And not only with me. All the fighters of the final eight didn't receive their salary.
Now it has become popular to organize fights between stars from different martial arts. What do you think of the fight between Conor McGregor and Floyd Mayweather Jr.?
It's a very good idea. Well done. We can just applaud. People will earn money. Spectators will enjoy it, no matter who wins. Frequently, I hear opinions from boxers and kickboxers that it is just a circus, an embarrassment that should not happen. Listen, guys, it is not a title fight. I understand that many good boxers are waiting for a title shot their whole career and don't receive it. And McGregor is no one in boxing, with zero record, fighting a superstar. But that is not a title fight. It is just a show. Why shouldn't they organize the fight if everybody are interested?
If you received an offer to participate in a boxing fight against top cruiserweight Denis Lebedev, for example, would you accept the fight?
Sure! I feel very comfortable in boxing. I have a friend from Lithuania, Mairis Briedis, who is the reigning WBC champion. We had one kickboxing and two boxing fights with him. His latest fight was against Marco Huck, and I was in Mairis's camp. Right now, I am ready to compete for five rounds. To compete 12 rounds, I need to prepare much more than two or three months. I see how Mairis works. Now, it is hard for me to hold his pace during 12 rounds, but I had success boxing in eight-round fights.
About McGregor — I don't think that he has a chance to win a 12-round fight.
Anatoly Moiseev told us that he faced only warnings but not real drug tests in GLORY. Did you have a drug test for GLORY 43?
No, I didn't have it this time.
But if we will focus on this question, let's get back to UFC. We know that presently without permanent control, drug tests don't make sense. If you take urine or blood just after the fight, you can find only hard drugs which are not used by normal people now. In the UFC, they test fighters 2-3 times during preparation before the fight. To identify your hormonal background, they need to take samples one month prior to the fight, on the top moment of your preparation, and before the fight. Then, this drug test makes sense.
Every drug test is not cheap. The laboratory needs to know what to check for. Everyone controls level of testosterone, but to identify the increase of testosterone level they need to compare your level two weeks before and now. If they made test just now, then you can say, "That is my normal level." As [Alistair] Overeem said and it became idiom: "I eat horse meat." Well done, Overeem! He invented new terminology.
Drug tests are not logical in boxing, as well. This became obvious during the last two years. The meldonium scandal, for example. Basically, everybody is against prohibition. How can they ban meldonium? I remember from my childhood, doctors were saying that anything else is harmful, but mildronate is the one you should always have in your pocket. All footballers used it. It is very healthy. It is indispensable for athletes. Roughly speaking, you should drink it as milk during training. So, when it was banned, everybody was outraged. They prohibited meldonium in December, but it stays in the body for one year. Everybody who used it in December got caught on doping.
There is a difference between us and Americans, who are the leaders in usage and control. I always thought that they don't like us, until the UFC showed that they treat their fighters the same way. We can see how a positive drug test cancels a main event. Let's go further — athletics. There are some athletes in the USA who were imprisoned because of doping. And let's remember the explosion of indignation of Russians when they were banned from the Olympic Games in Rio. Russian people yelled, "How come? They ban us, but they even have imprisoned doping users!" But that is a sign. Show me at least one athlete who was imprisoned because of drug usage in Russia.
Source : Combat Press