Dorel Cristian vs Amine Doudou lightweight bout on KOK WGP 46 in Moldova April1st
22.03.2017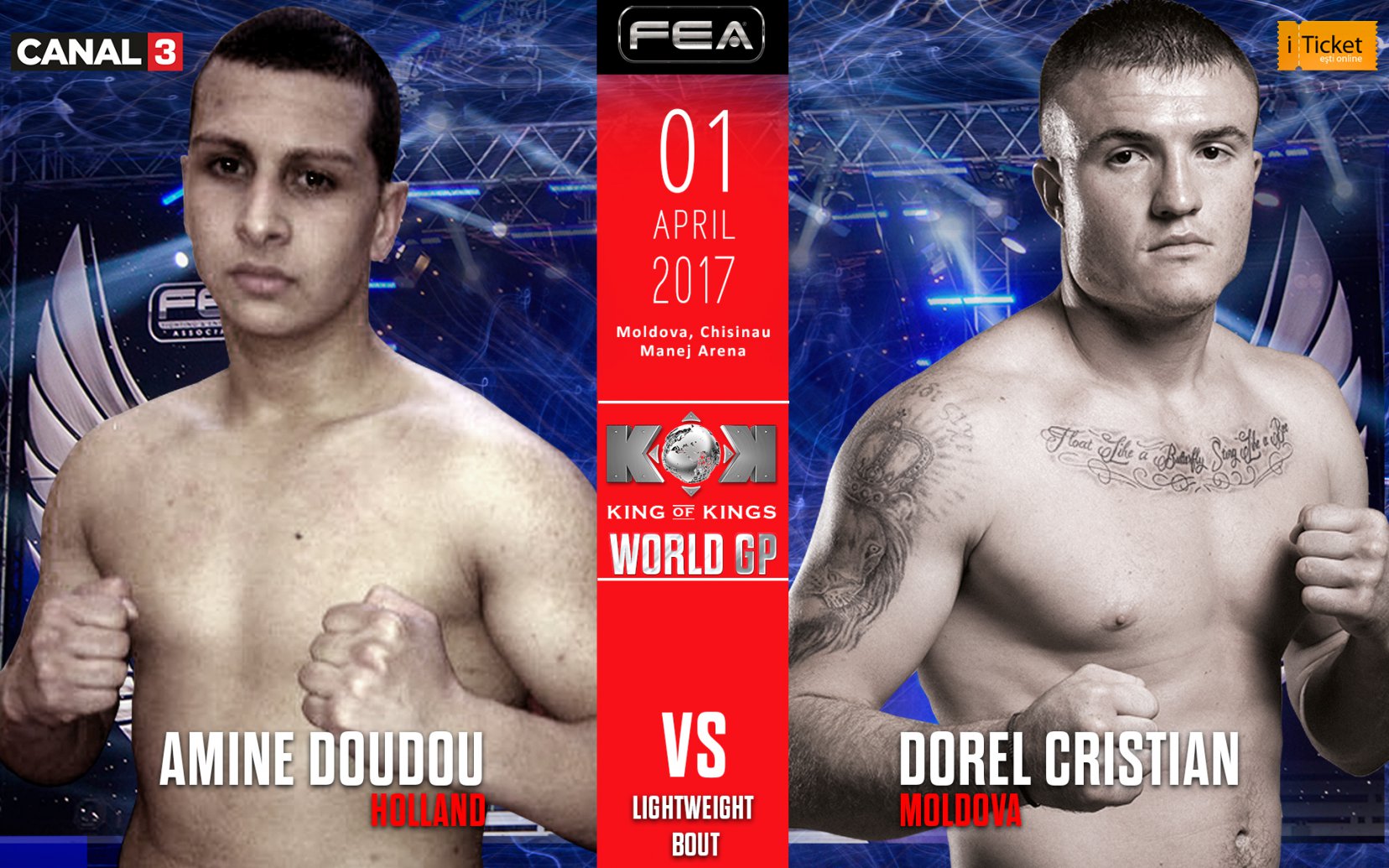 Cristian Dorel – it doesn't matter to me what kind of opponent I have to fight against.
On April the 1 st , Cristian Dorel will engage in a superfight with the young Dutchman Amine Doudou, who
replaced the injured Tigran Movsysyan. During his interview, Dorel stated that he is confident and it
doesn't matter who he has to box with.
Also, Cristian changed his club and coaches, at the moment he trains at Timoshkov Gym with Alexey
Timoshkov. His coach has confidence in his disciple as well and mentioned that Cristian has all the skill
set of a champion, and that on April 1 st , we should expect a beautiful and spectacular fight.
Dorel's rival, Amine Doudou is Nick Hemmers's pupil and trains at the HEMMERS GYM club, where
sometimes Zimmermann himself conducts his training. So he has from who to learn. Moreover,
although he is only 22 years old, he had 32 bouts already, 25 of which he won. On April 1 st this fight will
put in stage a confrontation of experience and young perseverance.
The organizer of the KOK show on April the 1 st , FEA president, Dorin Damir, noted in his interview the
fact that Dorel moves confidently towards the vacant championship belt in the 71 kg category, which is
planned to be played till the end of 2017.
More details in the following video.