Interview with Samir Aliev, Mihail Sirbu, Alexandru Petkoglo and Fea president Dorin Damir.
31.01.2017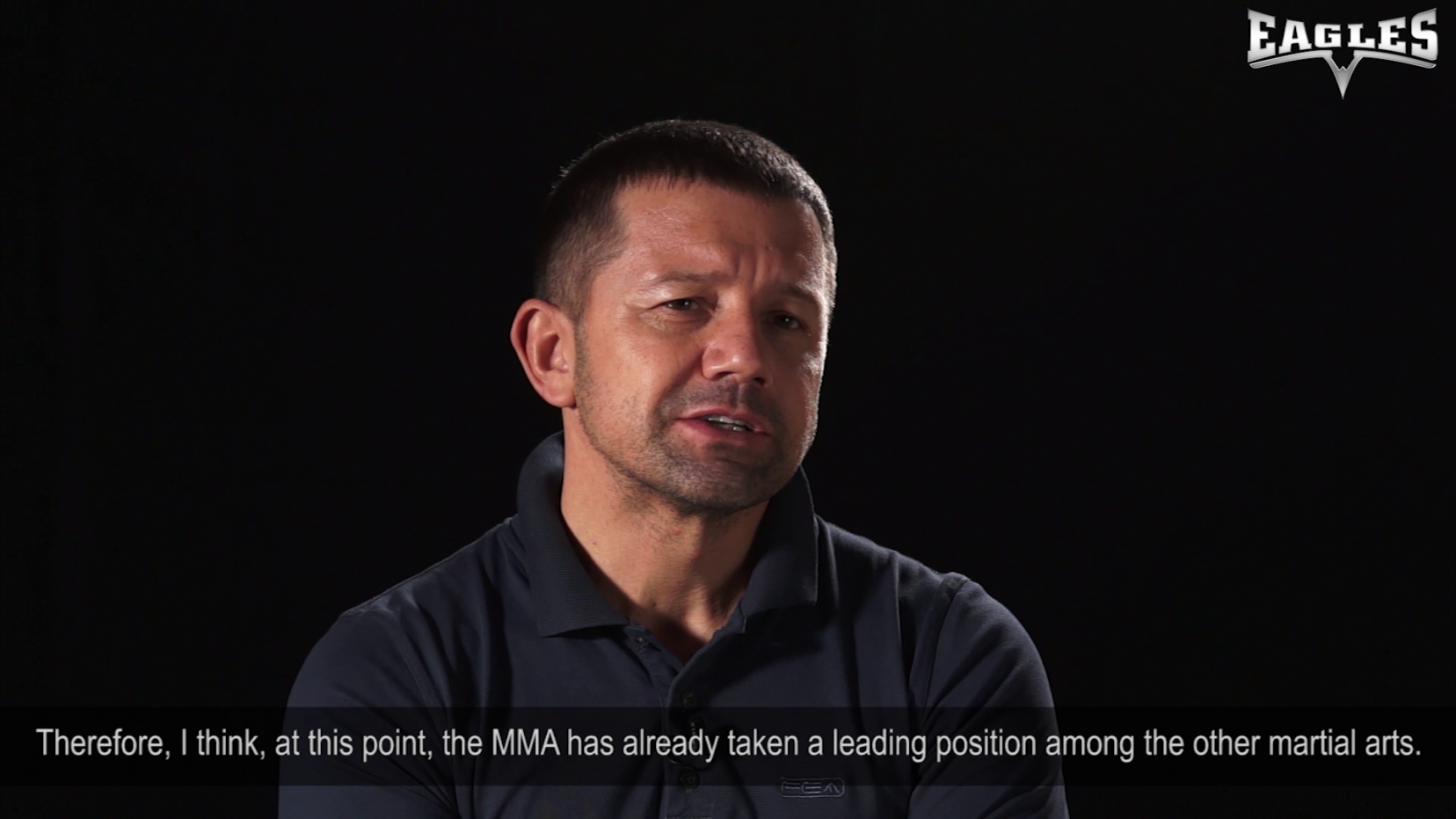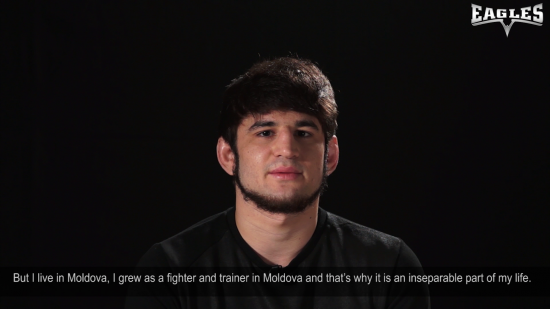 Samir Aliev:
For me, this means the return to the track. Because I only intend to win! I lost the last fight, so now I don't have room for errors. Azerbaijan is my blood, my mentality, my upbringing. But I live in Moldova, I grew as a fighter and trainer in Moldova and that's why it is an inseparable part of my life. I would like to represent two countries; this is precisely what I asked for. If this works out, I\'ll only be grateful to the organizers. I am thinking about my opponent, he is preparing himself, I am getting ready, we are on equal footing. I am working on a plan, and by the will of the Almighty, I will implement it. It is silly to count on luck without preparation.
Dorin Damir:
In the bantamweight category of EAGLES project there are good fighters, such as Mihail Sirbu, who won all his fights in Eagles project. We have Samir Alyev – a very good and promising fighter. We selected a great fighter from Ukraine, an excellent fighter from Russia.
Imran Kumyshev was supposed to fight, but after receiving a trauma in his last fight, he was replaced. So the Final four will be very captivating, with exceptional fights.
I think that the final in this weight category, the battle for the championship belt, will be a very good one, spectacular, technical. Because all of them are good enough and confident in themselves, and most importantly, you can't take away their persistence, they are always moving forward, wanting to win. These are, perhaps, the most essential traits in a fighter.
The EAGLES project has its plans for 2017, I voiced them before, we will try to hold three title fights for the championship belt: in the bantamweight, welterweight and in the category up to 66 kg, which we will spend this autumn. We'll decide.
Everything goes according to plan, and already on EAGLES V, there will be a fight for the belt in bantamweight.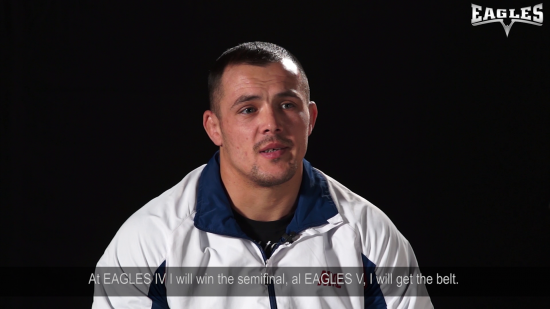 Mihail Sîrbu
Every fighter has his plan. But I have my own plan. At EAGLES IV I will win the semifinal, al EAGLES V, I will get the belt. I can't choose my opponent for the final. I will fight with whoever wins.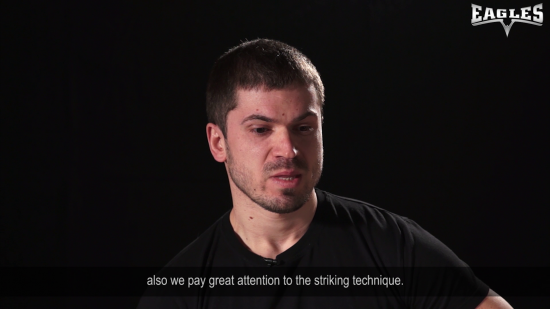 Alexander Petcoglo
Every fighter dreams of winning, every fighter wants to win the final four. Misha Sirbu is in one of his best forms, he trains very hard, for two training sessions a day. For the preparations, we employ the strongest and the best wrestling schools in Moldova, also we pay great attention to the striking technique.
Dorin Damir:
With every fight, we identify new techniques, new methods, and new types of warfare. Therefore, I think, at this point, the MMA has already taken a leading position among the other martial arts.