Bob Arum believes Manny Pacquiao 'wants to return'
06.07.2016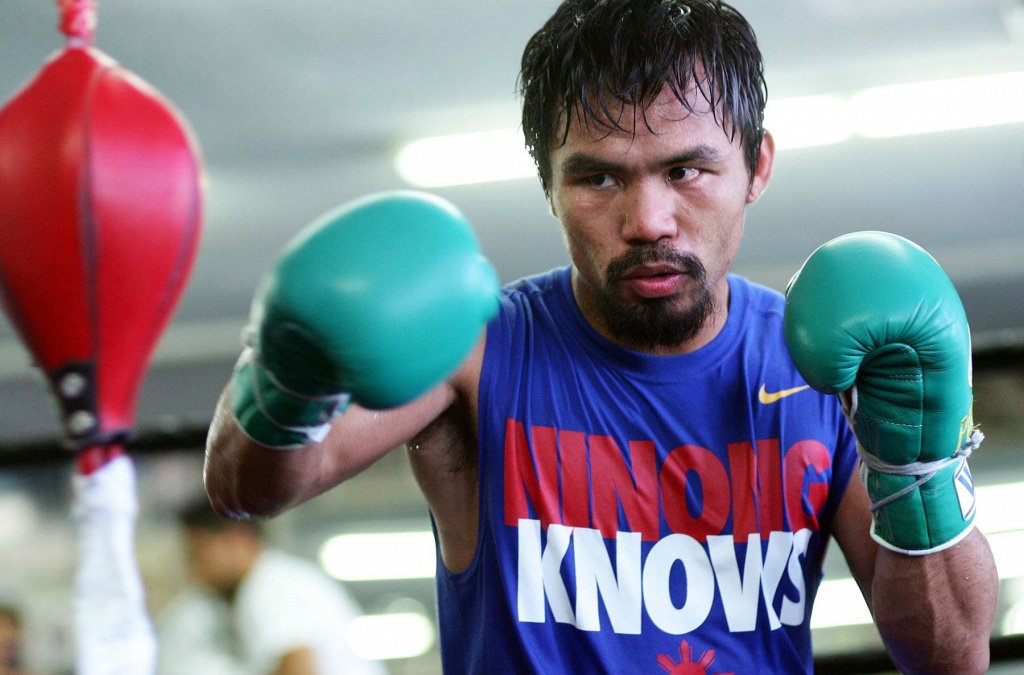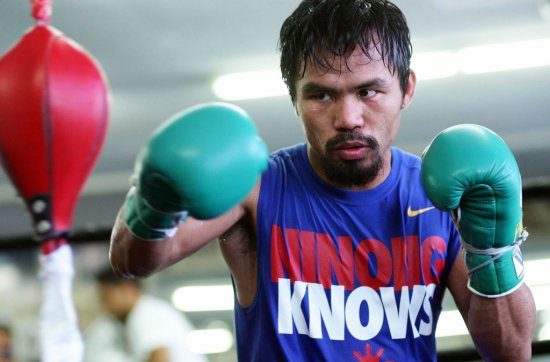 Bob Arum believes Manny Pacquiao \'wants to return\'In April, Manny Pacquiao announced his retirement from boxing after a win over Timothy Bradley.
It
was the apparent end to a Hall of Fame-worthy career in which he won or
was widely recognized as a world champion in eight weight classes, and
in which he was the linear champion in five classes.
He walked
away from the sport that made him rich and famous with a 58-6-2 record
and 38 knockouts. He was among the biggest draws of his era.
In May, he was elected to a seat in the Filipino Senate.
He
was inaugurated on June 21, which is around the same time that his
long-time promoter, Bob Arum of Top Rank, reserved the Mandalay Bay
Events Center in Las Vegas for an Oct. 15 pay-per-view fight.
BoxingScene reported last week that Pacquiao might fight Adrien Broner later this year.
Arum told Yahoo Sports that he reserved the arena just in case Pacquiao wants to fight again.
"I'm
not sure Manny is going to return, but I believe he wants to return,"
Arum said. "The question is, can he return and yet fulfill his duties as
a senator in the Philippines? I don't think even he knows that answer
yet, because he's just taken office. But I know for a fact, based on our
conversations, that if he can, he is prepared to come back, and Broner
is one guy we're considering."
A Pacquiao-Broner fight would be a
solid pay-per-view match, if it were made. Both men are offensive
fighters and there would be the expectation that one would be knocked
out.
Broner also appeals to a similar demographic as Floyd
Mayweather, albeit on a much smaller scale. But many of those Mayweather
fans who rooted him on to victory against Pacquiao would probably be
inclined to buy a Pacquiao-Broner fight with the expectation that Broner
would take him out.
By reserving Mandalay Bay, Arum gives the
fight a potential home if Pacquiao decides he can fight and wants to do
so. It also will create a demand for tickets, because like the other
major Las Vegas venues for boxing, the MGM Grand Garden and T-Mobile
Arena, it holds far fewer people.
Mandalay Bay's boxing capacity is roughly 11,000, compared to about 16,000 for the MGM and just under 20,000 for T-Mobile.
It's
all conjecture, though, until Arum hears from Pacquiao, which would
have to come relatively soon in order to be able to promote the fight.
And that may be the reason it does not happen. Pacquiao would need at
least eight weeks to train, so say August and September for an Oct. 15
fight.
That would mean if the fight were made, they'd need to do
early press conferences and a press tour in late July. Since Top Rank
already has a pay-per-view set for July 23 in Las Vegas at the MGM Grand
featuring Bud Crawford and Viktor Postol in a super lightweight
unification bout, that would be a great time to have a potential
Pacquiao-Broner news conference with much of the media in town.
That
gives Pacquiao a few weeks to get a feel for his new job and whether or
not he'll be able to take time off needed to train and compete.
It seems unlikely, but there is at least somewhat of a chance it happens.