Press conference that has almost becomed a tournament! ! !
08.04.2016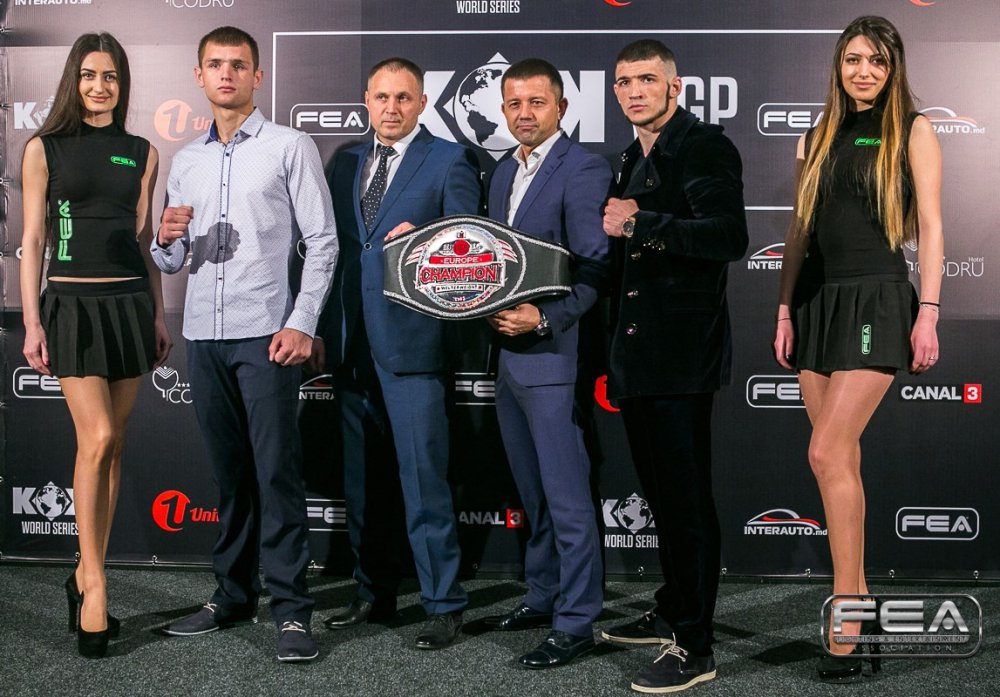 The athmosphere of the conference hall of the CODRU Hotel where the press conference of tomorrow KOK WGP 2016 show in Moldova, was full of emotions, feels, fear and adrenaline.
All the fighters started appreciating each other\'s physiques and fighting qualities, and checking if their opponent\'s the declared weight is right.
Let\'s say that the weighing passed without any accidents. All the fighters had the declared weight and noone had any complains. The intresting part
of the press conference started at official expose of fighiting pairs, traditionally the expose was divided in two parts. The first part started with
the fighters of the KOK WGP SERIES 2016 Vol 16. You could see the duel of looks and emotions of the faces of the female fighters of the tournament that
will give the start to the first and long-awaited KOK tournament tomorrow in Moldova.
Everything was cool till the second part of the expose of fighting pairs of KOK WGP 2016 vol. 37 started. The expose of the 71kg super fight between Matei and Movsisyan has almost
turned into a fight, when the president of FEA – Dorin Damir has stoped them, otherwise, all those present at the conference could see the tomorrow fight already today.
By the way, there was the sensational presentation of the fight that is waited by all the world. Pavel Zhuravlev will meet his old friend and enemy – Benjamin
Adegbuyi. On December 22, 2012, in the semi-final of the GP Superkombat, Zhuravlev knocked out Adegbuyi. A year later, on December 21, 2013, Zhuravlev lost in the same way to Adegbuyi.
The score at the moment is 1:1. The fight will take place in Autumn of this year. We present you photos of today press conference. To view them go to the Photos section.
There will come more videos soon, follow the news.
Tickets for a tournament can be got in cash desk of opera and ballet theater Maria Biyeshu
phone of cash desk 022 24-51-04. Operating mode: Tuesday-Sunday from 9:00 till 18:00 (day off – Monday). Tickets on the VIP place and parter designated on the scheme can be ordered by phone 079406906. Detailed plan of the hall