Lucasz Plawecki vs Alexandr Prepelitsa super fight -71kg on KOK WGP 2016 in Moldova
29.03.2016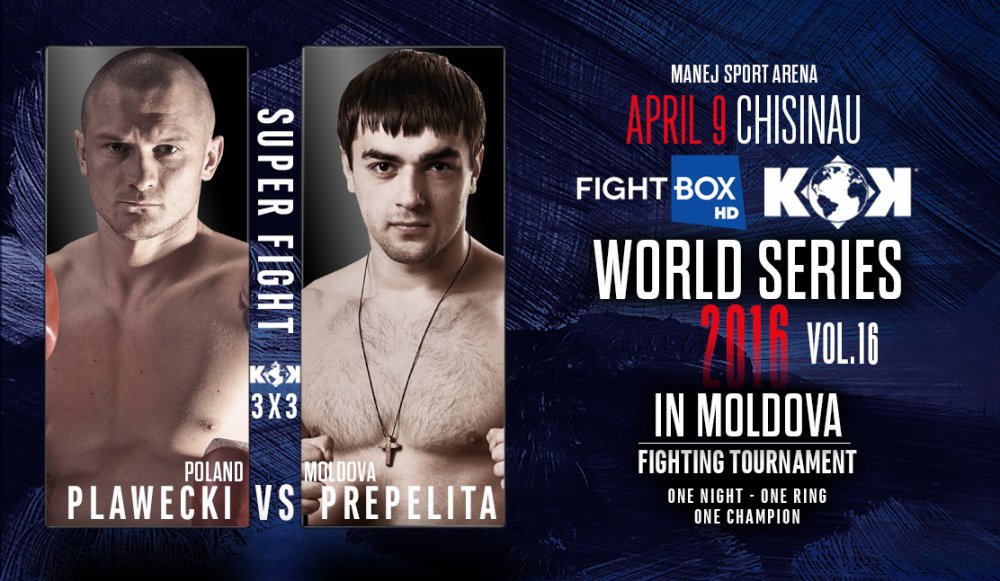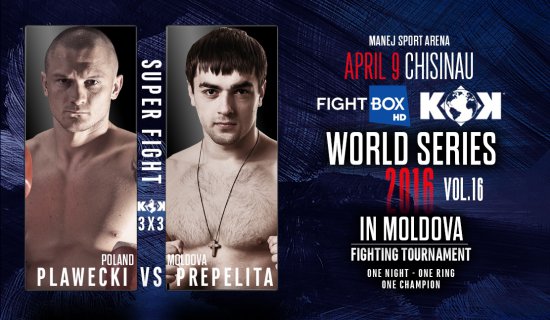 Lucasz Plawecki vs Alexandr Prepelitsa super fight -71kg on KOK WGP 2016 in Moldova
Alexander Prepelitsa
– on April 9th I will go out on a ring to win!
Quite a bit stays till long-awaited, the first this year in Moldova tournament of the
KOK WORLD GP 2016 in Moldova
. Colourful show, consisting of two parts, will please admirers of the whole world on April 9th with uncompromising duels and a pleasant charged atmosphere. All fans will support the favourite fighters and will come to support them in a hall or at screens of TVs. In one of super duels of category to 71kg. Alexander Prepilitse – the young fighter who opened himself on the way to the world of professional sport , is ready to show the skill from fighters of fans of federation of WAK-1F Moldova. On a professional ring Prepelitse already carried out three duels in which gained only victory.On 9th of April
Alexander Prepelitse
will come to a ring against the representative from
Poland Lukasz Plawecki.
The fighter said in the interview that he surely will manage to pull out a victory and to become the best in category to 71 kg. The trainer Nicanor Trochin is sure that thanks to the tenacity on trainings positive result will be obligatory Presidents of FEA and the organizer of KOK WGP 2016 Dorin Damir declared that in spite of the fact that the Prepelitse's rival is very titled , our fighter necessarily will prove from the best side.
More details in videoclip.