Chahboune vs Hurduc on KOK WGP 2016 in MOLDOVA April 9th
18.03.2016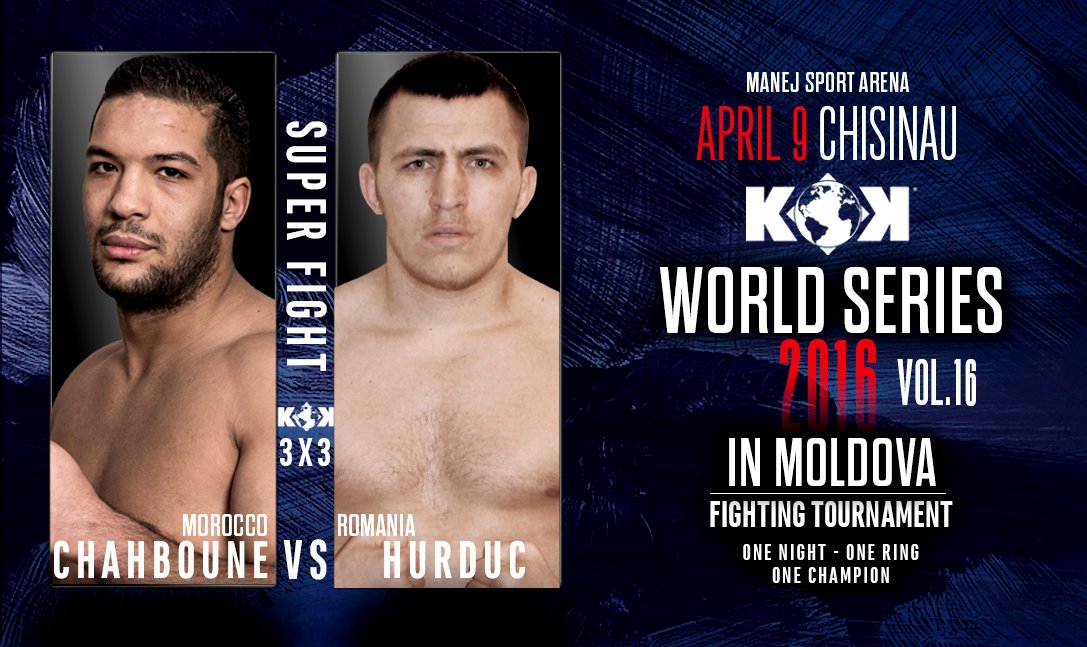 Nukh Chakhboune against Danuts Hurduk – a super duel in category 95 of kg KOK WORLD SERIES 2016 in Moldova Vol.16.
The FEA association has prepared a set of surprises in the form of good duels which are planned for April 9th in Chisinau within the Show KOK WORLD GP 2016.So in the first part we will see a super duel in category 95 of kg between the representative of Morocco Nukh Chakhboune and the Romanian fighter from SKORPIONS club Danuts Hurduk.
The Moroccan in Chisinau the audience already saw in a duel against Zhuravlyov in December the 2015th. Then he has made the worthy competition to Pasha and has brought in a ring upon him a lot of trouble, but of course Zhuravlyov has caught him on withdrawal and has finished a duel of all for couple of seconds before the termination of the 3rd round.
But the Moroccan was quickly restored and already on March 12th this year has carried out a duel in an ander to the card of a tournament of Glory against Frenchman Magniyez of which has successfully sent to a knockout. So he will arrive to Moldova with the most serious intentions.
Danuts Hurduk the young pupil of the Romanian club of Skorpions Yasi is sparring partner Moroshana, Ciobanu and Robert Dorin.Of course Konstantin Mihai trains him. Hurduk is a capricious young fighter to whom barriers are no terrible.
He always goes all the way, and at any opportunity tries to knock out the rival. So dear friends in this duel the winner will be only one and any compromises. We offer short video of a preview from the last duels of athletes.