Sport review 25 january 2016
25.01.2016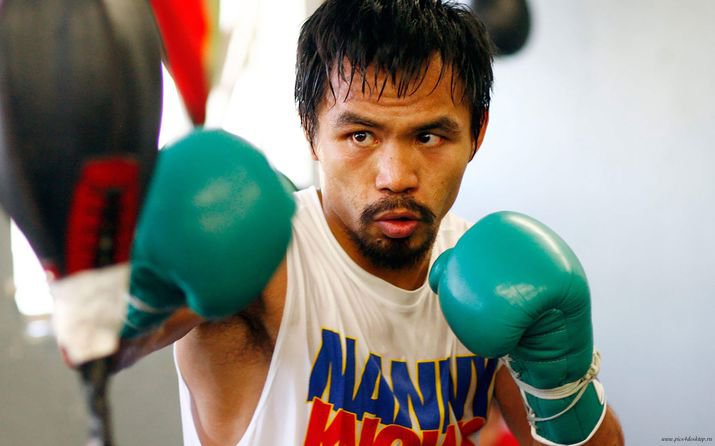 January 24th in Komrat city is opened new gym LION CLUB KOMRAT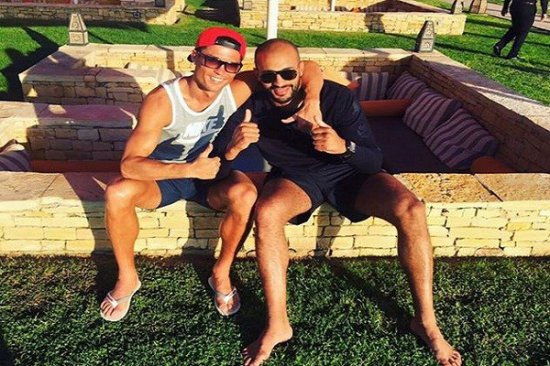 Real Madrid Allegedly Forbids Cristiano Ronaldo's Trips to Morocco
Rabat – Spanish football club Real Madrid's President, Florentino Pérez, has allegedly forbidden Portuguese superstar Cristiano Ronaldo's frequent trips to Morocco onboard his private jet.
According to Telquel news website, citing Belgian sports site Het Laatse Nieuws on Tuesday, the Real Madrid boss banned CR7's customary visits to Morocco with his good friend, Moroccan Kickboxing Champion Badr Hari.
Pérez fears that all the traveling back and forth between Spain and Morocco will eventually affect his star player's performance on the pitch, the same source noted.
The Spanish football club also believes that the close friendship between Hari and Ronaldo could allegedly hurt the Portuguese's reputation and privacy.
Last year, following back-to-back trips Ronaldo made to several Moroccan cities with Morocco's 'Golden Boy', the Spanish press slammed the friendship, saying it was controversial and not good for the soccer celebrity, following the stars' social media posts.
According to the same source, Real Madrid's newly-appointed coach, French national Zinedine Zidane, also said he disagrees with star's weekend vacations to the North African country.
Last month, French sports reporter Daniel Riolo insinuated on French television show "Touche pas a mon sport" that Hari and Ronaldo were more than just friends.
"Cristiano Ronaldo – I'm sure flying to Morocco three to four times a week to see a friend and cuddle with him might have an impact on his performances eventually," he added.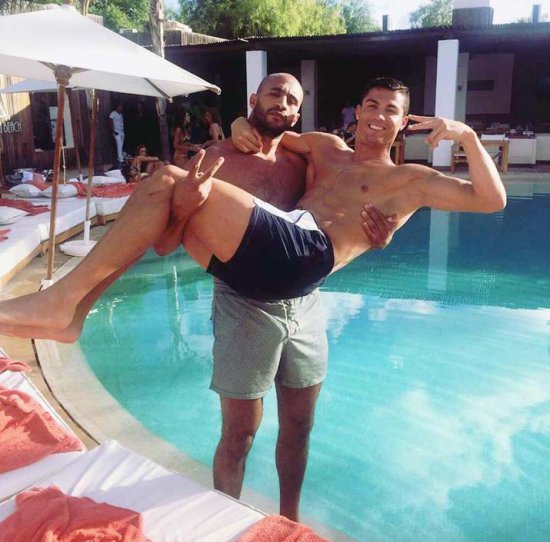 Last November, the Spanish Club began to worry about Ronaldo's trips. "Many voices inside Bernabeu suggest that Benitez and many of Real Madrid's highest paid players, including Ronaldo, have begun a battle without a happy ending, especially with the ongoing CR7 trips to Morocco in his brand new jet," Spanish newspaper Extra Confidencial stated.
Although a plane trip between Madrid and Rabat lasts less than 1 hour and 30 minutes, Spanish media claimed that Ronaldo was traveling to Morocco as often as every afternoon and returning to Madrid later in the evening.
Conversely, according to British media, the Real Madrid star's true reason for his visits to Morocco was not Badr Hari, but his alleged new girlfriend, Melanie Martins, a Portuguese-French model.
Whether Cristiano Ronaldo visited Morocco so often was his friendship with Hari, his reported relationship with Martins, or simply for the beauty of Morocco, it seems that he will no longer travel to his "favorite" destination during football season.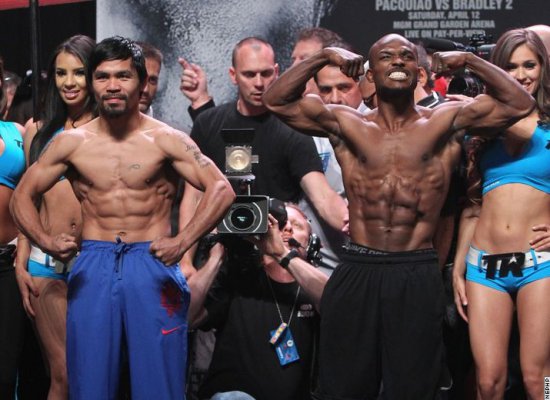 Manny Pacquiao says fight with Timothy Bradley Jr. will be last one of his career
Manny Pacquiao let it be known Tuesday that his interest in boxing has been surpassed by his push to become president of the Philippines.
"I started boxing because I wanted to help my mother," Pacquiao told reporters in Beverly Hills at a news conference to promote his third fight against welterweight champion Timothy Bradley Jr. on April 9 in Las Vegas.
Pacquiao said the April fight will be his last. "I end it because I want to help my countrymen. … Boxing has been my passion. Public service is my calling. … If [presidency] is my destiny, no one will refuse that."
Pacquiao, 37, is a congressman seeking election on May 9 to become one of 12 senators in the Philippines. Victory would give him a six-year term, and leave one the country\'s best-known citizens strongly positioned to run for the presidency in 2022.
"He can do so much for the Philippines nation. He doesn\'t take. He gives. And that\'s not usually what politicians do," Pacquiao promoter Bob Arum said.
Pacquiao will fight for the first time since May 2, when he lost a unanimous decision to Floyd Mayweather Jr. in the richest bout in the sport\'s history.
Pacquiao earned more than $150 million, but he was criticized about his decision to proceed with the fight after suffering a right shoulder injury in camp that he aggravated in the fourth round.
"I never regret I pushed that fight," Pacquiao said. "In fact, I thought I won the fight."
Mayweather (49-0) announced his retirement following a September victory over Andre Berto and turns 39 next month. But his father/trainer, Floyd Mayweather Sr., said that Floyd Jr. could still opt to return to the ring.
Arum on Tuesday said he could envision a scenario where Pacquiao fights impressively in April, and Mayweather expresses interest in a rematch.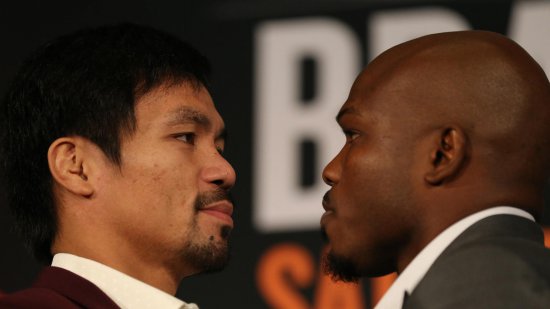 "That\'s another story, a question I cannot answer, because we don\'t know what\'s tomorrow," Pacquiao said. "I\'m OK. [Mayweather] retired already, so I\'m going to retire also. … My family wants me to retire."
Pacquiao is scheduled to have his shoulder examined again before he departs for a Thursday news conference in New York, but declared, "my shoulder is healed 100%. I can confidently throw my right hand and jabs because it\'s already fixed."
Pacquiao (57-6-2, 38 knockouts) expressed contentment in closing his career by ending his trilogy with Bradley (33-1-1, 13 KOs).
Tickets for the bout, priced from $154 to $1,204, go on sale Friday at 10 a.m. through Ticketmaster.
"I\'m so grateful … I can prove I can still fight to the end," Pacquiao said.
Bradley defended his World Boxing Organization belt impressively on Nov. 7 with a ninth-round technical knockout of Brandon Rios.
Pacquiao said he noticed improved "power and techniques" from Bradley under new trainer Teddy Atlas, and said he expects "a better fight" than their first two bouts, praising Bradley\'s body punching.
In 2012 Bradley won a controversial split-decision victory over Pacquiao, and Pacquiao responded by convincingly winning the 2014 rematch with a unanimous decision.
"I want a clear victory. I will do my best to prove that Manny Pacquiao is still in his prime, still at the top, before I hang up my gloves," Pacquiao said.
"This is not about the money. It\'s about legacy, about how I end my career. I\'ve announced this is my last fight. … If you want to see me after this fight, you\'ll have to come to the Philippines, and I recommend the Philippines for everyone\'s vacation."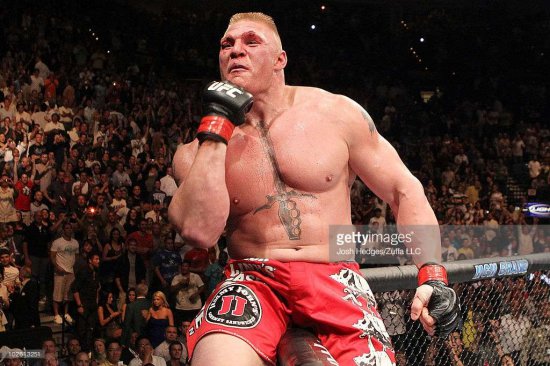 MMA VP entertains Brock Lesnar vs. Fedor Emelianenko
Fedor Emelianenko kicked the New Year off with a bang after his long-awaited return to MMA in Japan. The heavyweight legend made short work of Jaideep Singh at Rizin Fighting Federation on Dec. 31 and is anticipated to return to action later this year.
Several ffighters called the Russian out following his victory, including top Bellator light heavyweight King Mo and UFC heavyweight contender Shawn Jordan.
Rizin Vice President Jerry Millen, however, has other candidates lined up for the 39-year-old. Millen spoke to Submission Radio last week and entertained the idea of a Fedor Emelianenko vs. Brock Lesnar superfight.
"If Brock wants to fight, we would definitely entertain it," Millen said. "I know Fedor, you know, we\'ve talked about it. I know Brock is wrapped up in the WWE, I just don\'t know what his…I\'m sure he still has a contract, I think he still has a contract in place with the UFC. So I don\'t know. They would never, never allow that to happen. So if he doesn\'t have a contract with the UFC, sure it could happen. You know, the WWE, Stephanie\'s over there running a great show and Vince, and I know they were big Pride fans, and Shane McMahon was actually a huge Pride fan and also like a bigger Fedor fan. And so yeah, it could happen if Brock says he wants to come out. But yeah, I think he\'s under UFC contract. But we\'d definitely take him."
Lesnar, 38, rejected an offer from the UFC last year and decided to return to the WWE. The wrestling powerhouse became the UFC heavyweight champion in 2008 but retired from the sport after citing health problems and a battle with diverticulitis.
(Transcripts via Karim Zidan of Bloody Elbow)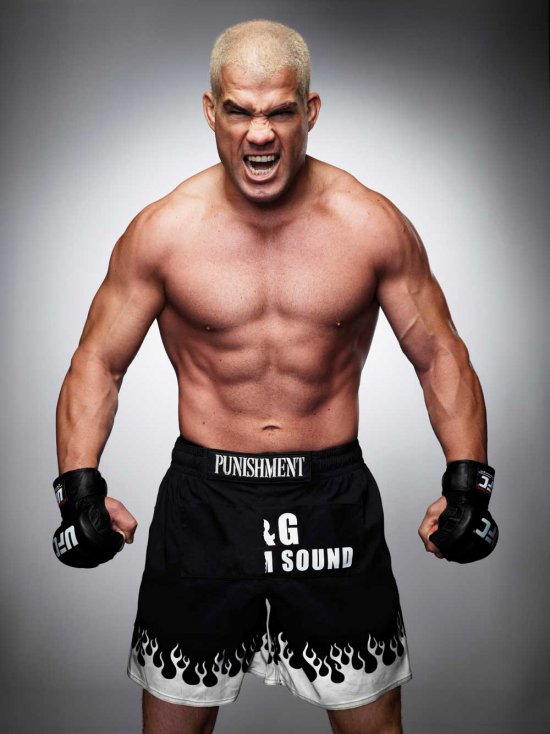 So, who's next for MMA legend Fedor Emelianenko? How about fellow legend Tito Ortiz?
Although nothing has been confirmed, a Russian MMA media website, worldofmma.ru, is reporting that according to a source close to the Japanese RIZIN FF promotion, they are working on setting up a fight between 'The Last Emperor' and 'The Huntington Beach Bad Boy,' which would go down in July.
The fight is also reported to take place in the heavyweight division, not light heavyweight. When Fedor first announced he was coming out of retirement, Ortiz challenged him to a fight, but said it had to be at 205. Well, clearly Fedor wasn't interested in that and went on to fight 2-0 Jaideep Singh at RIZIN Fighting Federations first event. He beat him in the first round via TKO stoppage.
Tito came up short in his recent outing, where he challenged Bellator MMA's light heavyweight champion Liam McGeary. He ended up losing after taking the fight down to the mat, after getting caught in a submission.