Sport review 15 january 2016
15.01.2016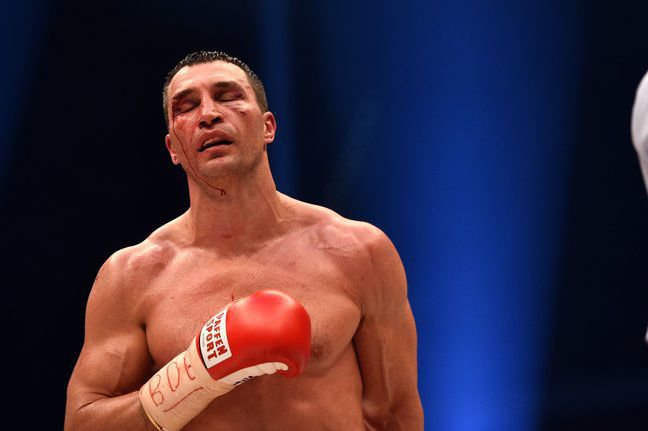 January 16-17, at the club LION will host a seminar under the direction of the multiple champion in jiu-jitsu Eldar Rafigaev.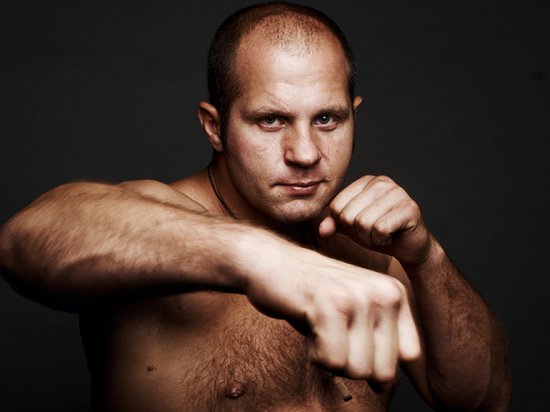 Rizin FF exec: Fedor Emelianenko won\'t fight in April, return expected later in year
After original plans had Fedor Emelianenko returning to the Rizin Fighting Federation ring in April, it appears "The Last Emperor" now won't see action until later in the year.
Emelianenko (35-4) recently ended his more than three-year retirement from MMA competition on New Year's Eve when he headlined the debut event for Rizin FF in Japan.
The former PRIDE champion needed just a little more three minutes to dispatch unheralded Jaideep Singh (2-1). He took the fight to the ground early on and unleashed a flurry of his trademark ground-and-pound until his opponent tapped out and forced the stoppage.
Emelianenko's comeback fight revealed little about his place in the sport since Singh was a significantly overmatched opponent. The 39-year-old opted to sign with Rizin FF over other potential suitors such as UFC and Bellator, and due to that decision, he's going to struggle to fight relevant opposition.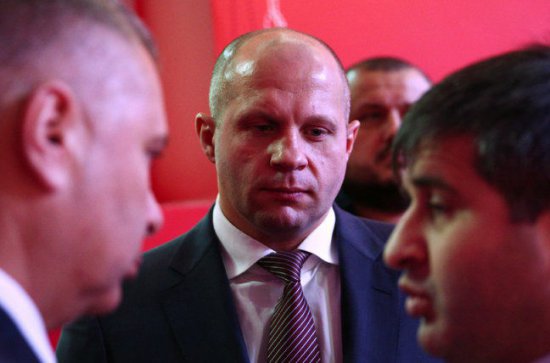 The search for Emelianenko's next opponent is already on, but according to Rizin FF Vice President Jerry Millen, his planned returned date of April has been pushed back to later in the year, with no specific date or month mentioned (via Twitter):
One fighter has already volunteered his services for a showdown with Emelianenko: Muhammed Lawal (19-4). "King Mo" also fought at the debut Rizin FF event, where he won an eight-man heavyweight tournament over the course of two days. Lawal called out Emelianenko after the fight but said he would like the bout to take place under the Bellator banner, the organization Lawal calls home.
Emelianenko reportedly signed a two-fight deal with Rizin FF earlier this year. With the first officially out of the way, it remains to be seen what type of plan will come together for his second fight.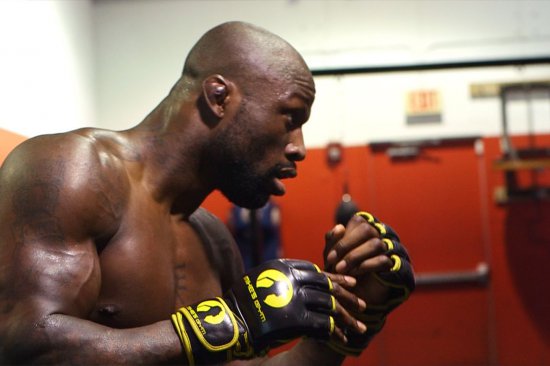 After earning a cool $300,000 paycheck for his victory in the RIZIN heavyweight tournament, "King Mo" Lawal has decided he\'s okay with getting paid.
So when you ask the former Strikeforce light heavyweight champion which fight he wants next, it\'s simple: Whichever opponent makes him the most dough.
The 35-year-old Lawal could go ahead with the postponed bout with Bellator\'s Phil Davis, or he could take on Fedor Emelianenko over in Japan.
Lawal said on Monday\'s edition of The MMA Hour that he\'s open to either.
"March or April vs. Fedor or Phil Davis," Lawal said. "Either one. Whichever one pays the most."
Of course, there\'s appeal in both. Emelianenko, though 39, is one of the most legendary names in the history of the sport. Though Emelianenko was criticized for fighting the inexperienced Jaideep Singh in his return from a three-year hiatus, Lawal believes Fedor\'s got more fight left in him than people seem to think.
"If RIZIN wants me to fight somebody like Fedor I\'d definitely do that," Lawal said. "I\'d definitely do that. I won the tournament, he won his fight. I\'m kind of a heavyweight, moneyweight. I\'ll fight anybody that\'s there. Fedor\'s a good name. People want to bash him and say he\'s washed up, but they don\'t know. I\'m smaller than him. If anything, I\'m at a disadvantage, He\'s a name, he\'s bigger, more experienced. I\'m willing to fight him, I\'ll fight everyone."
And there are solid reasons to fight Davis, too. Davis and Lawal were on course to meet in the finals of the Bellator: Dynamite light heavyweight tournament after both won their first-round fight. But Lawal had to pull out with a rib injury, while Davis went on to finish substitute Francis Carmont on the finals.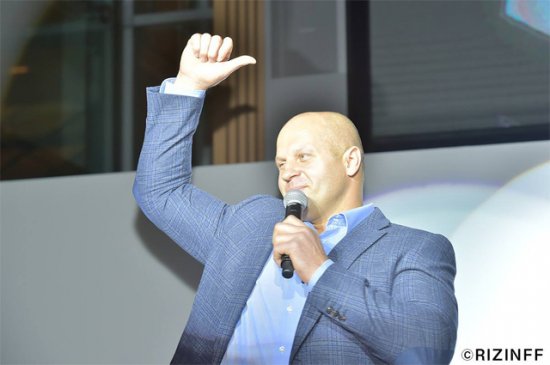 The fact he had to withdraw from the fight still eats at Lawal to this day.
"Man I hated it, you saw my rib," Lawal said. "Everyone said 'Mo faked it.\' Why would I fake a payday? Why would I back out of a payday, man? You know what I\'m saying? tried to do everything I could to continue, but I couldn\'t go. You know, it was was just rough, man. It was embarrassing, I feel like I can beat Phil, I think it\'s a fight that can still happen. It would have been big time fight for me, fa ight for me to shine in."
Either way, coming off wins in three days, Lawal is a hotter commodity than he\'s been since his Strikeforce reign. While he insists he\'s down to fight either Emelianenko or Davis, there\'s one small difference that could lead to him favoring Emelianenko: If he fights in Japan, he could get to wear his wrestling shoes again.
Lawal wore his wrestling shoes on the suggestion of Hall of Famer Mark Coleman, who wore his wrestling footwear when winning the legendary PRIDE 2000 Open Weight Grand Prix tournament. Whether it was simply a psychological edge, Lawal believed it made a difference.
"It\'s crazy because, I don\'t train with shoes, I train barefooted," Lawal said. "So Mark Coleman was like, 'Mo, I won this tournament wearing shoes, you need to wear shoes too, we\'re both wrestlers.\' So I was like you know what I put them on, I get there, they\'re magical. In Japan, the canvas in Japan, the surface they fight on, is like straight canvas, you ain\'t gonna slip. You get rope burns, mat burns, on your knees, on your feet, but in America, the canvas is more slippery. I don\'t know, I really can\'t tell, I felt comfortable with them, I competed in them for so many years in wrestling. It just felt like I should just wear them. Then when Coleman tells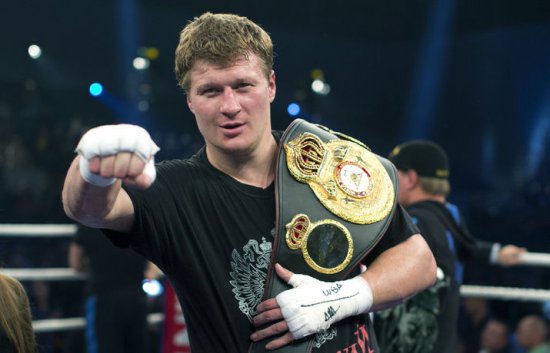 Boxer Alexander Povetkin has received from WBC award «comeback of the year»
Russian Alexander Povetkin won the «comeback of the year» from the world Boxing Council (WBC). This was reported on the official website of the organization.
In 2015 Povetkin has spent two fights, scoring wins over the closure and the pole Mariusz Vach.
Alexander confirmed the title of the mandatory Challenger for the WBC title, and organization ordered the current world champion Deontay Wilder to protect the belt from the Russian. It is expected that the fight will take place in the spring and summer of this year in the United States.
The Russian was also a contender for the award for «knockout of the year», but its owner eventually became the Mexican Saul Alvarez, who defeated American James Kirkland, reports TASS.
The title of «champion of the year» was shared by Alvarez and a citizen of Kazakhstan Gennady Golovkin. Japanese Takashi Miura and Mexican Francisco Vargas received the award for «fight of the year».
Recognized as the most dramatic fight Venezuelan Jorge Linares and Brit Kevin Mitchell.
«Event of year» named the battle in which American Floyd Mayweather Jr. won against the Filipino Manny Pacquiao. «Revelation of the year» was named Ukrainian Viktor Postol, and «Rookie of the year» — Briton Anthony Joshua.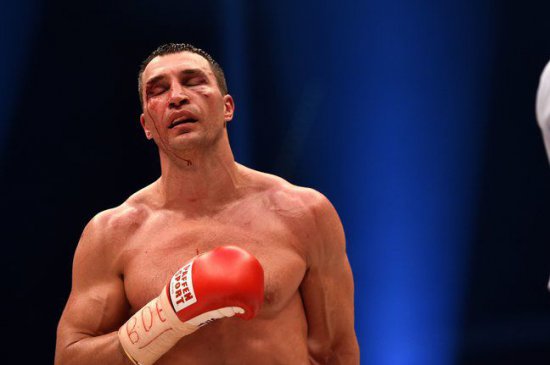 Wladimir Klitschko says he knows what to do in Fury rematch
Wladimir Klitschko (64-4, 53 KOs) is still mentally healing from his defeat at the hands of Tyson Fury (25-0, 18 KOs) from last November in Dusseldorf, Germany. The 39-year-old Wladimir has analyzed his defeat from that night on 11/28, and he understands now why he failed to let his hands go in the way that he needed to in order to be victorious. Wladimir says he knows what he needs to do the next time he gets Fury in the ring in early 2016.
"I never engaged in the fight. I analyzed the reason for this, and I know what I need to do in the future. The result of the rematch will be different," Klitschko said to boxing247.com.
Wladimir had the punching power and the hand speed to land his shots, but he seemed to lack the nerve to use his weapons. Wladimir looked like he was too concerned about getting countered by Fury if he missed one of his power shots. This appeared to be the reason why he didn't let his hands go the way he needed to.
Mentally, Wladimir is likely to keep on suffering until he can finally get Fury in the ring to find out if he lost to the better man, or if he simply doesn't have it anymore at the age of 39.