Sport review 11 january 2016
11.01.2016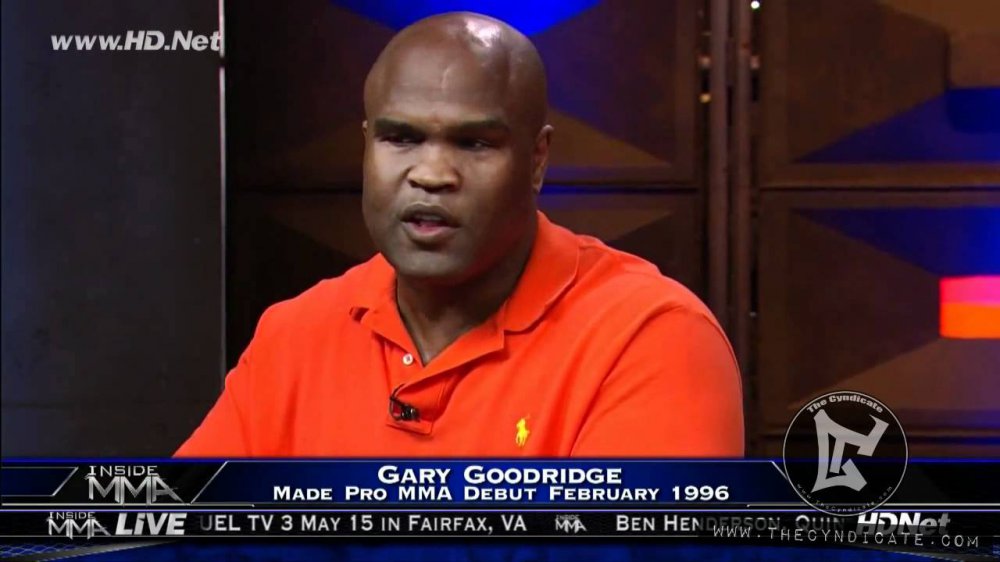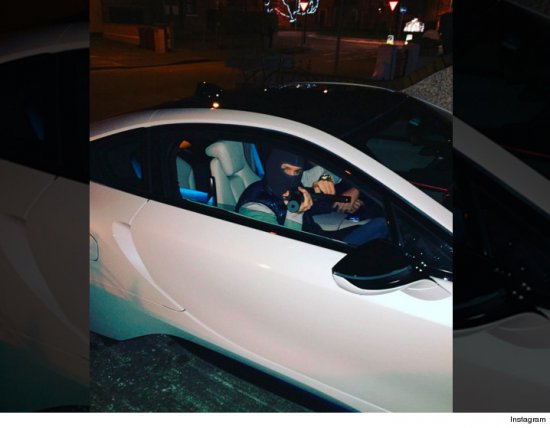 Conor McGregor Cops Investigate Gun Photo
UFC champ Conor McGregor is under investigation by cops in Ireland for a gun related violation … after he posted a pic of what appears to be himself with an automatic rifle.
Conor\'s back home in Dublin and on Thursday he posted a photo of someone wearing a ski mask and holding the gun while sitting in a fancy sports car. He captioned the pic, "Put the fight game in the bag and step away from the vehicle."
There\'s no way to tell for sure it\'s Conor with the gun, but the car does look like his. Ireland has very strict gun laws — most civilian weapons are licensed only for hunting or agriculture — and cops in Dublin confirm they are looking into McGregor\'s photo.
However, there\'s some evidence this is just a case of big boys playing with their toys. Last week, Conor posted a few videos of himself shooting at a target in his kitchen. The guns in those vids are clearly Airsoft pellet guns.
Problem is, according to police even brandishing an Airsoft gun in public could be a violation.
Mirko Cro Cop still suspended despite report stating he didn\'t fail drug test
Mirko Cro Crop may have never failed a drug test. That doesn\'t mean his suspension will be rescinded.
The Croatian media outlet Vecernji reported Saturday that Cro Cop received his drug test results from USADA on Friday and that they were all negative. Vecernji reported that Cro Cop, the MMA legend, got an email with the results from USADA CEO Travis Tygart.
That information might be accurate, but Cro Cop\'s two-year suspension will still stand, USADA spokesperson Annie Skinner told MMA Fighting.
"Regardless of whether Mr. Filipovic was actively using a prohibited substance during the time of his test, he admitted to the use, attempted use, and possession of human growth hormone (hGH), which are all violations of the UFC Anti-Doping Policy," Skinner said.
Cro Cop, 41, informed USADA in November that he injected hGH due to injury in an attempt to stay in a fight with Anthony Hamilton at UFC Fight Night: Henderson vs. Masvidal in South Korea. USADA provisionally suspended Cro Cop for a violation of the UFC\'s anti-doping policy and the UFC pulled him from the card on Nov. 10.
Cro Cop, whose real name is Mirko Filipovic, said a day earlier that he pulled out of the fight due to an injury and would be retiring from MMA. Skinner told MMA Fighting at the time that the anti-doping case against him began before he announced his retirement.
On Nov. 25, the UFC announced that after an adjudication process USADA had suspended Cro Cop for two years due to a substance violation.
"Filipovic, 41, admitted to the use, attempted use and possession of human growth hormone (HGH) following an out-of-competition test conducted on November 4, 2015, in Zagreb, Croatia," the UFC statement read. "On the day he was tested, prior to any results being reported, Filipovic contacted the UFC to advise that he had been using HGH in violation of the UFC Anti-Doping Policy. Thereafter, on November 9, 2015, Filipovic admitted to USADA as well that he had been using the prohibited substance."
Cro Cop wrote on his website in November that he had a doctor inject a small amount of hGH and plasma to help with a shoulder injury that would not heal. He said he was "desperate" to make the fight against Hamilton. Cro Cop said he was tested by USADA six days into the treatment. Knowing he had used a banned substance, Cro Cop said he informed the UFC immediately.
Skinner would not comment on whether or not Cro Cop failed a test, but to USADA it does not matter since Cro Cop admitted to taking a prohibited drug.
If he never informed on himself, there\'s a chance he would have never been found out. It is very difficult to test for hGH, according to most experts.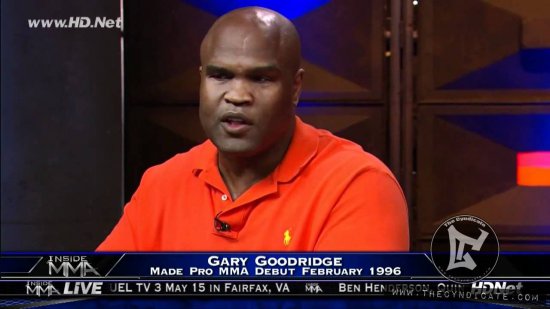 Early UFC Fighter Gary Goodridge Says Concussion-Related Disease Made Him Suicidal
Gary Goodridge, who secured his spot on highlight reels with his knockout elbows to Paul Herrera back at UFC 8, was diagnosed with Chronic Traumatic Encephalopathy (CTE) four years ago. Goodridge recently spoke with Inside MMA about what his life is like living with the disease. You can watch the entire feature on Goodridge above.
Here's what Goodridge had to say about day to day life with CTE:
"I truly honestly believe that if it wasn't for the pills that I'm taking, my life would have been done a long time ago," Goodridge said. "I would have taken my life, absolutely. Mental disability is a huge thing. It's got me crippled."
"My days suck. When I wake up, I feel like going back to bed. I could get a job, then I'd forget I had a job. [Doctors told me] 'it doesn't get better. This is the best that you'll be.\'"
Goodridge hasn't fought since 2010. He lost his last 8 MMA fights and his last 6 kickboxing bouts.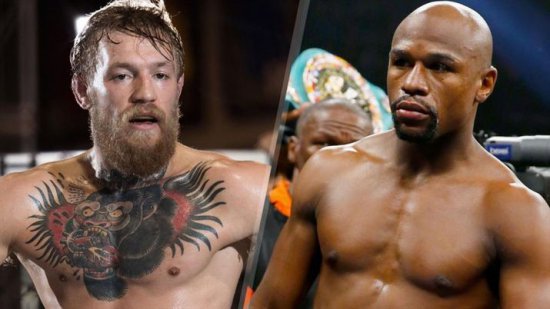 Conor McGregor: Don\'t bring race into my success
UFC featherweight champion Conor McGregor countered Friday after Floyd Mayweather had brought his name up while saying "racism still exists" in combat sports.
"Floyd Mayweather, don\'t ever bring race into my success again," McGregor said in an Instagram post.
"I am an Irishman. My people have been oppressed our entire existence. And still very much are. I understand the feeling of prejudice. It is a feeling that is deep in my blood.
"In my family\'s long history of warfare there was a time where just having the name \'McGregor\' was punishable by death."
In an interview with the website Fight Hype, Mayweather said he believes "racism still exists in the sport of boxing," while also bringing UFC stars McGregor and Ronda Rousey into the conversation.
Mayweather wondered why he is questioned about his behavior and McGregor isn\'t.
"And what\'s so crazy, I don\'t really know the McGregor guy; never seen him fight," Mayweather said. "I heard his name actually from one of the runners that works for our company. … He told me about the guy McGregor. They say he talk a lot of trash and people praise him for it, but when I did it, they say I\'m cocky and arrogant. So biased! Like I said before, all I\'m saying is this, I ain\'t racist at all, but I\'m telling you racism still exists."
In addressing Mayweather, McGregor said, "Do not ever put me in a bracket like this again."
He also challenged Mayweather to a bout, saying, "I will give you a fair 80/20 split purse in my favour seen as your last fight bombed at every area of revenue."
"At 27 years of age I now hold the key to this game," McGregor said. "The game answers to me now."
McGregor also apologized after an Instagram photo that appeared to show him holding a gun and pointing it at the camera caused a media flurry. Irish police said they were investigating, but McGregor said it was only an airsoft gun.
"I apologise for having the air-soft in public," he said. "I was simply rehearsing for a potential upcoming film role."
McGregor (19-2) will next fight in a UFC 197 headliner March 5, sources have told ESPN. He will move up in weight to challenge lightweight champion Rafael dos Anjos for the 155-pound title. The UFC has not announced the fight, and sources say bout agreements have not yet been signed.
"What can I say, it\'s just another night of easy work for me," McGregor said of his next fight. "I don\'t just own the game. I run it too."
McGregor is coming off a 13-second knockout win over Jose Aldo for the 145-pound title at UFC 194 on Dec. 12. It set a promotional record for fastest finish in title-fight history. Fighting out of SBG Ireland in Dublin, McGregor is 7-0 in the UFC and will look to become just the third fighter ever to win UFC titles in multiple weight classes.