Sport review 14 september 2015
14.09.2015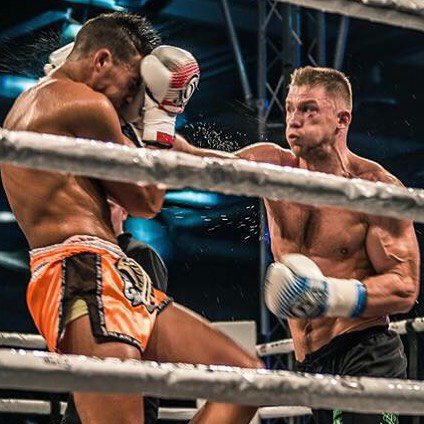 Kyshenko won by points on IT′S FIGHT TIME 2 in Germany.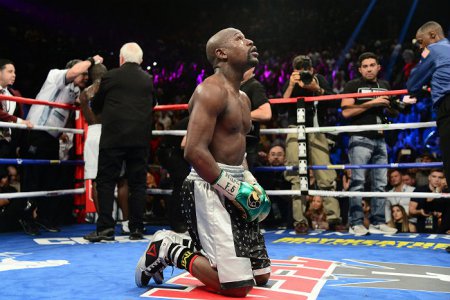 Floyd Mayweather defeats Andre Berto by unanimous decision to retire on 49-0
Floyd
Mayweather took his undefeated career to a record-equalling 49-0 by
easing to a routine victory over Andre Berto in Las Vegas.
Mayweather\'s
legacy never looked in danger as he turned in a trademark performance
to frustrate the challenger and secure the result that ties Rocky
Marciano\'s 60-year-old record.
Undefeated Floyd Mayweather confirms retirement.
Floyd
Mayweather says he has "nothing left to prove in boxing" after
confirming he will now retire following his record-equalling win.
The
unbeaten American cemented his legacy with a 49th career victory when
he beat Andre Berto in Las Vegas on Saturday night, a record which
matches the benchmark set by former heavyweight champion Rocky Marciano.
"I\'ve
been in the sport of boxing my whole life and they say I\'m wrong for
saying I\'m the best," Mayweather said of his career during a lengthy
press conference following his victory over Berto.
"Every
champion – [Muhammad] Ali, Sugar Ray Robinson, Sugar Ray Leonard, Larry
Holmes – the list goes on and on. They opened up the doors and paved the
way for where I am today and I\'m appreciative.
"But now the
young fighters say, \'We want to be like Mayweather.\' It\'s not cool to
take punishment in the ring. I\'m not perfect but I strived to be a
perfectionist."
Mayweather, who previously performed a U-turn when he
came back from a 21-month retirement to fight Mexican Juan Manuel
Marquez in September 2009, was asked if might be tempted to return for a
50th fight.
"My career is over. It\'s official," he replied. "I\'m financially secure and I\'m in good health.
"You\'ve
got to know when it\'s time to hang it up, so I think it\'s about time
for me to hang it up. I\'m close to 40 years old, I\'ve been in this sport
19 years, been world champion for 18 years, I\'ve broken all records.
"There\'s nothing left to prove in the sport of boxing."
Mayweather
has made more than $700m during his stellar career and was never in
trouble in his final outing against Berto, landing 232 of 410 punches
thrown, while Berto connected with just 83 of 495.
Mayweather also dominated the jabs count, connecting with 83 of 191 compared to his opponent\'s paltry 39 of 301.
"Andre
Berto has heart, a tremendous chin, he wouldn\'t lay down," Mayweather
added. "It was a good fight. I knew he would be a tough competitor.
Experience played a major role tonight. He is a very athletic boxer.
What can I say? I was the better man tonight."
Beaten challenger Berto said: "I pushed him to the limit, but he was just better.
"I was in great shape but it was difficult to fight him. He was really, really slippery."
"He
knows how to con his way in certain situations to keep his distance or
to use that moment to get some rest time or to use clinches to breathe
and come back with a few punches.
"I used a lot of speed but he
was really crafty, he was using little things to kind of get me out of
my rhythm. We pushed him to the limit but we fell short."
Berto,
who described himself as a "man on a mission" during the build-up to
Saturday\'s fight, was asked to assess Mayweather\'s standing among the
pantheon of boxing greats.
"He\'s sharp but it\'s hard for me to say because I haven\'t been in the ring with Muhammad or Marciano," added Berto.
"But
right now, for him to be 38 years old and still have that speed and
that timing, it\'s unheard of. I definitely commend him for that.
"The
run he\'s had for 19 years, being world champion and continuing to move
forward to greatness. As a fighter, not too many people can do that."