Sport review 19 august 2015
19.08.2015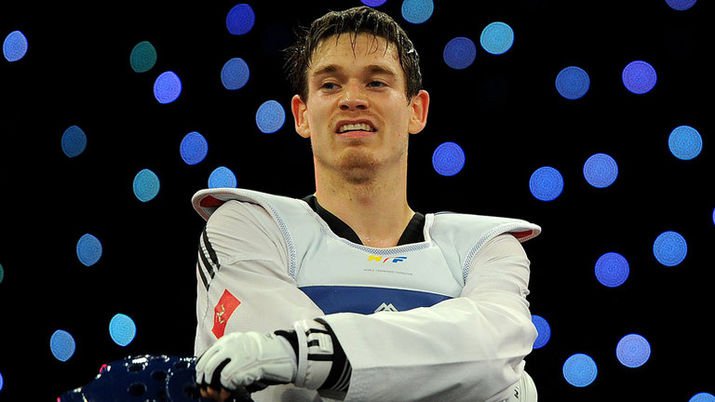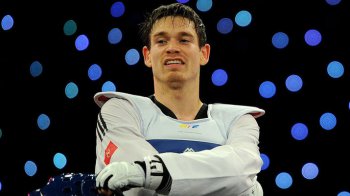 Aaron COOK wins 2nd place on Taekwondo Grand Prix Moscow 2015 80kg Semifinal Aaron COOK (MDA) vs (MLI) COULIBALY Ismail (Grand Prix Moscow 2015)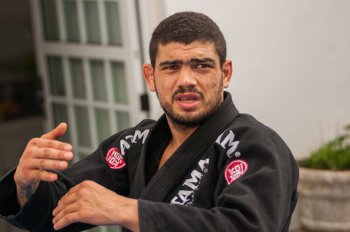 Antonio Braga Neto plans to sue bar after he was arrested, \'beat up\' by security guards.
Brazilian fighter Antonio Braga Neto was arrested Sunday night following a brawl in a bar in Manaus, Brazil.
The
jiu-jitsu expert, who holds a 1-1 record under the UFC banner,
allegedly urinated inside of Manaus' Copacabana bar, in front of other
costumers, and engaged in a fight with 10 security guards, according to
the police report posted by Portal do Holanda. He was charged with
assault and urinating in public.
Braga Neto was sent to a local
police station, and officers told MMAFighting.com on Monday the UFC
fighter was released hours later.
The UFC fighter didn't confirm or deny he actually urinated inside the bar, but claims the security attacked him out of nowhere.
"I
was drunk, I can't say for sure if I did that or not," Neto told
MMAFighting.com. "I don't remember exactly what happened. What I recall
is that five guys grabbed me from behind and threw me outside the club.
If I really (urinated), that's not a reason to get beat up like that.
"I
went there to have fun and try to meet a girl, and I still don't know
what happened," he continued. "I can't remember why they tossed me
outside the club. It was horrible. They beat me up."
According to Neto, he already spoke with his lawyer and plans on suing the bar and the security that beat him up.
"I hope that won't damage my career," he said. "I never thought I'd be through a situation like this in my life."
The
middleweight fighter, who holds a professional record of nine wins and
two losses, impressed in his Octagon debut by tapping Anthony Smith in
under two minutes in 2013, but then lost to Clint Hester via decision a
year later. The BJJ black belt was scheduled to face Zak Cummings in
July, but was forced out of the UFC on FOX 16 card with an injury.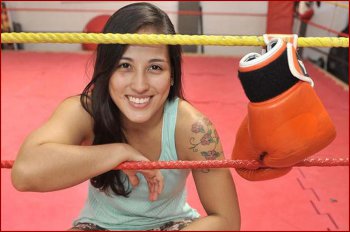 Pregnant MMA Fighter Wins Title, Not Knowing She\'s 12 Weeks Pregnant
According
to the Los Angeles Times, MMA Fighter Kinberly Novaes didn\'t know she
was pregnant when she won a title – she only found out while preparing
for another fight.
"I realized my belly was hard, so I thought I
had some intestine issue. I took laxative and other things, but a guy
that does massage for me told me to go to the doctor," she said.
Thanks
to that massage guy, the titleholder went to the doctor – because that
checkup revealed something to her that she needed to know.
"One hour later, [the doctor] told us I was pregnant."
Brazilian
MMA fighter Novaes was six months pregnant when she discovered it. She
was scheduled to fight Jocelyn Jones this coming August 21, but now she
won\'t be able to.
"We did a morphology ultrasound last week and
the doctor said I\'m 24 weeks pregnant, almost six months, and my baby is
healthy and strong," Novaes told MMAFighting.com. "I was worried
because I trained hard, fought, cut weight. I suffered a lot to make
weight for my last fight, couldn\'t dehydrate properly, and I was already
training to fight again next week, but the doctor said everything is
fine."
Counting back the months, Novaes realized that she was
already 12 weeks pregnant when she won the Noxii 115-pound title in her
May 17 fight with Renata Baldan.
"I\'m a little stubborn, I don\'t like to go to the doctor," said Novaes.
"I
finally decided to go to the hospital, and the doctor immediately asked
me if I was pregnant," she continued. "I insisted I was not, that I had
an intestine issue, but he asked for a blood test. One hour later, he
told us I was pregnant. I cried a lot, ran out of the hospital, but I
realized that was good news. I thought I was sick, but I had a baby
instead."
Good thing the baby was fine.
How could a pregnant woman be permitted to fight in the ring?
Bruno
Barros, Noxii promoter, admits that it\'s his fault. Noxii is not
regulated by the Brazilian MMA Athletic Commission (CABMMA).
"I
didn\'t ask for the exam. That\'s the truth," Barros told MMAFighting.com.
"I didn\'t even think about the possibility of a woman fighting while
pregnant, going through a camp and dehydrating and everything."
Novaes will be returning to the MMA next year. Her boyfriend Jacson Carvalho, also an MMA player, will stay active.