Sport review 15 august 2015
15.08.2015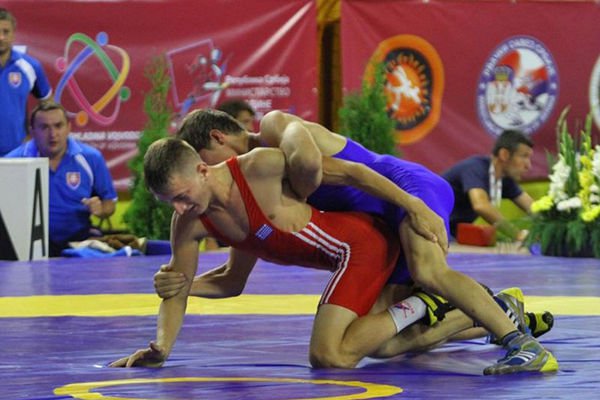 PUBLIKA TV about KOK WORLD GP 2015 Heavyweight Tournament in Moldova.
Saturday\'s fight between Braulio Rodriguez (18-1, 17KOs) and Marcos Gabriel Martinez (17-3) has come under fire with dive allegaltions from local press. The two boxers fought for the vacant WBC interim-Latino super featherweight championship at the Radisson Victoria Plaza, Montevideo, Uruguay. In the second round, Rodriguez threw a flurry of punches that sent Martinez down hard and he was in very bad shape upon rising. The referee had no choice but to wave off the fight. Multiple replays of the ending left the broadcast crew in disbelief as it appeared that all of the punches either missed their mark or barely grazed Martinez.
Japanese boxer, 24, bursts into lawyer\'s office, cuts off the 42-year-old man\'s penis with garden shears and flushes the organ down the toilet after discovering wife\'s affair Japanese police have arrested a man accused of bursting into a lawyer\'s office and cutting off his penis with garden shears before flushing it down a toilet. Local media reports said Ikki Kodukai, a 24-year-old Tokyo graduate student, may have carried out the horrifying act in revenge over his wife\'s romantic involvement with the 42-year-old victim. Police said Kodukai, who was arrested shortly after the alleged attack, punched the unnamed lawyer several times before prying off his pants and then severing his \'lower body part\' with the shears. Questioned about what he had done with the severed organ, Kodukai is said to have told officers from the Tokyo Metropolitan Police Department that he had flushed it down the toilet. The website said later that Japanese police had admitted that the body part in question was the man\'s genitals. The lawyer, who has not been named, is receiving hospital treatment, but his immediate condition was not known. Witnesses claimed that although he\'d lost a lot of blood, his life was not in any danger. Writers on the Japan Today comment page reacted with mixed emotions to the story, one saying he felt sorry for the humiliated husband, while another joked that the husband would probably be bound over to keep the piece. It is not the first time a penis has ended up down a toilet as a result of a sexual encounter. In Peru in 2012 a jealous wife sliced off her husband\'s penis and flushed it away.