Sport review 10 august 2015
10.08.2015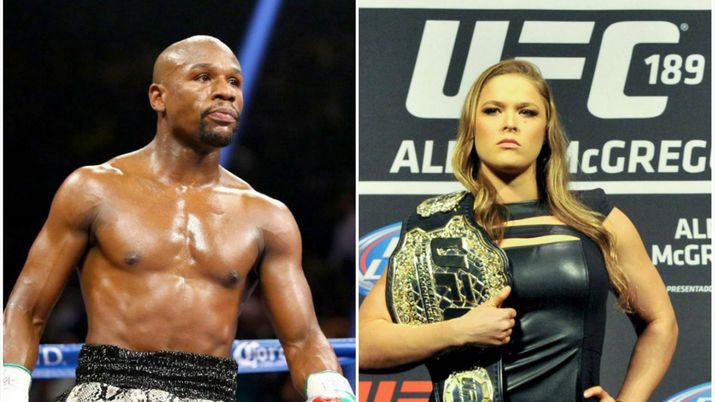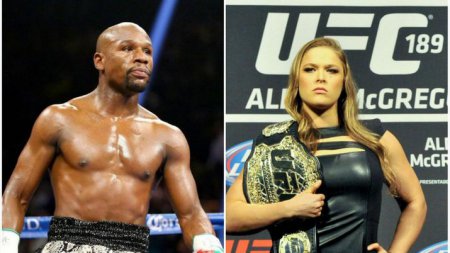 UFC responds to Floyd Mayweather\'s shot at Ronda Rousey
The UFC just stoked the flames.
On
Thursday night, Floyd Mayweather took a swipe at Ronda Rousey, pumping
up his own considerable income. Rousey, the UFC women\'s bantamweight
champion, escalated the war of words last month at the ESPYS and
Mayweather\'s response was pure "Money."
"I\'ve yet to see any MMA
fighter, or other boxer, make over $300 million in 36 minutes,"
Mayweather said on ESPN\'s SportsCenter. "When she can do that, then call
me."
The UFC went back at the wildly popular boxer Friday afternoon on Twitter with a highlight video and the hashtag:
The
whole thing started last year when Mayweather said he didn\'t know who
Rousey was. Rousey took that personally and saved a rip for "Money" at
the most opportune time: the ESPYS in July.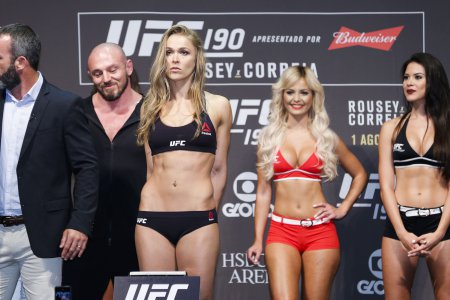 "I wonder how Floyd feels being beaten by a woman for once," Rousey said after winning the Fighter of the Year award.
That
was a clear shot at Mayweather\'s past history of domestic violence.
Rousey has also said that she wouldn\'t fight the undefeated boxer unless
they were dating. A bout between the two combat sports stars, which
will never happen, has been fueled by media in recent weeks and months.
Mayweather was not all negative on ESPN regarding Rousey. He did throw her something of a backhanded compliment.
"A
while back I didn\'t know who Ronda Rousey was, so I\'m pretty sure she
got upset," Mayweather said. "I want to say congratulations to Ronda
Rousey and the UFC. You guys have done a tremendous job and I\'ve won
probably six or seven ESPYS for Fighter of the Year. And I truly believe
she deserves it. Congratulations to Ronda Rousey.".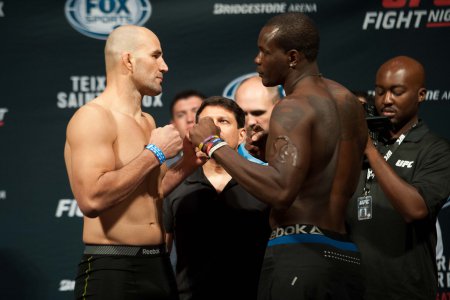 UFC Fight Night 73 Results: Teixeira vs. Saint Preux
MMA
Fighting has UFC Fight Night 73 results for the Teixeira vs. Saint Preux
fight card Saturday at the Bridgestone Arena in Nashville, Tenn.
In
the main event, Glover Teixeira will square off against Ovince Saint
Preux in a light heavyweight showdown. Michael Johnson faces Beneil
Dariush in a lightweight match in the co-main event.
Check out the UFC Fight Night 73 results below.
Main card
Glover Teixeira def. Ovince Saint Preux via submission (rear-naked choke) (3rd, 3:10)
Beneil Dariush def. Michael Johnson via unanimous decision (29-28, 28-29, 29-28)
Derek Brunson def. Sam Alvey via first-round TKO (2:19)
Jared Rosholt def. Timothy Johnson via unanimous decision (29-28 x3)
Amanda Nunes def. Sara McMann via submission (rear-naked choke) (2:53)
Ray Borg def. Geane Herrera via unanimous decision (30-27 x3)
Undercard
Uriah Hall def. Oluwale Bamgbose via first-round TKO (2:32)
Chris Camozzi def. Tom Watson via unanimous decision (29-27, 30-26, 29-27)
Dustin Ortiz def. Willie Gates via third-round TKO (punches) (2:58)
Frankie Saenz def. Sirwan Kakai via split decision (28-29, 30-27, 30-27)
Jonathan Wilson def. Chris Dempsey via first-round KO (:50)
Marlon Vera def. Roman Salazar via submission (triangle armbar) (R2, 2:15)
Scott Holtzman def. Anthony Christodoulou via sub (rear-naked choke) (R3, 2:40)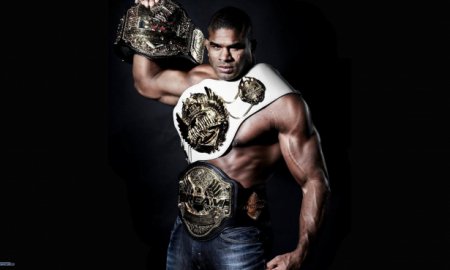 Alistair Overeem snubs GLORY heavyweight division: \'There\'s no challenge for me in kickboxing at all\'
There
was a time in the not-too-distant past when Ultimate Fighting
Championship (UFC) heavyweight contender Alistair Overeem simultaneously
held championship titles in DREAM, Strikeforce, and K-1 kickboxing.
Just don\'t call them GLORY days.
But
"Demolition Man" has not competed in kickboxing since signing on with
the world\'s largest mixed martial arts (MMA) promotion, where he
currently holds a 4-3 record with three knockout losses. Partly because
K-1 dried up, but mostly because there\'s no one left who\'s worthy of his
Reem-ness.
"The problem is, there is no heavyweight division,"
the inactive Dutchman told Ground and Pound TV. "It\'s only Rico
(Verhoeven) because everybody else quit or is retired or injured. That\'s
why for me, there is no challenge in kickboxing at all."
Ouch.
I\'m
sure a couple of GLORY heavyweights might have something to say about
that. Unfortunately, we may never find out, as Overeem is bound by his
ZUFFA contract and also claims GLORY is "struggling financially,"
despite its presence on SPIKE TV.
Hear it straight from the horse\'s meat mouth: