Sport review 22 july 2015
22.07.2015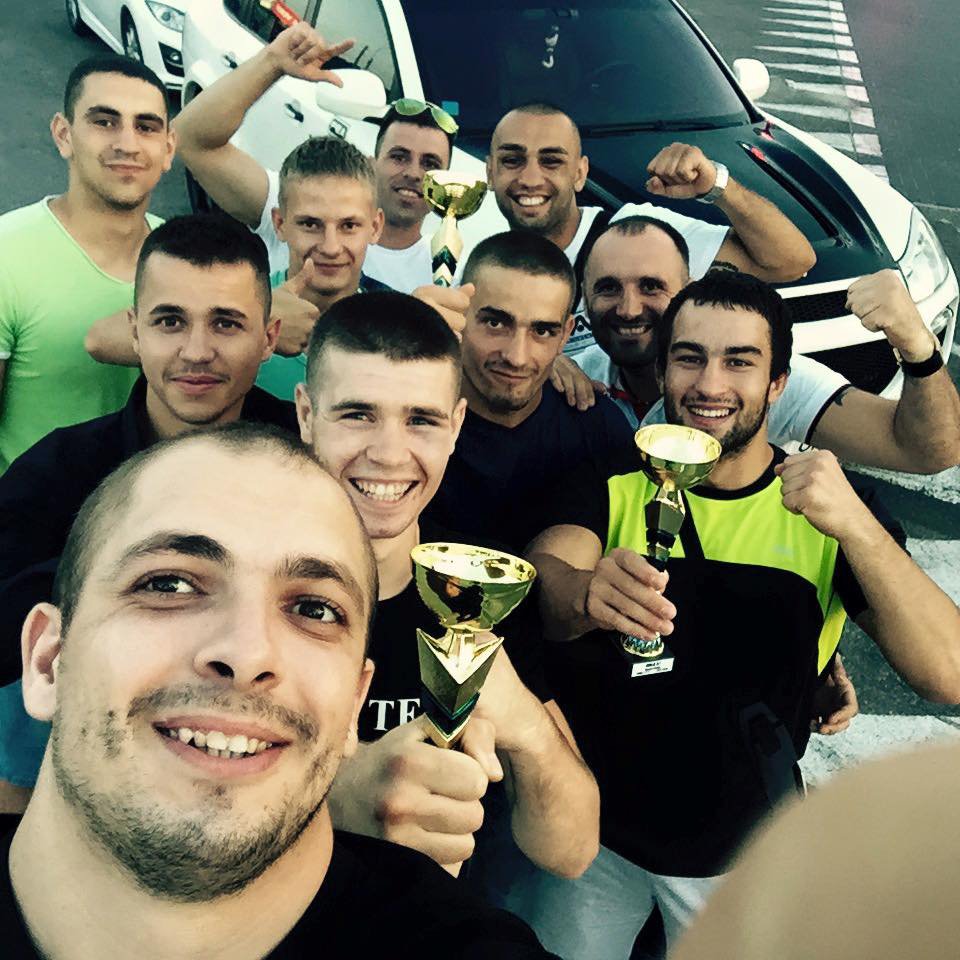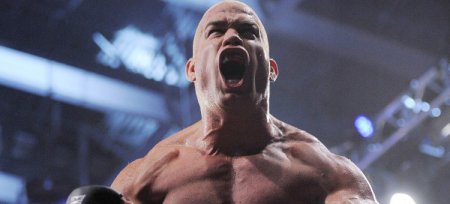 Tito Ortiz On Fighting Fedor: "That'd Be Amazing"
Tito
Ortiz is set to challenge for the Bellator light heavyweight title
later this year against Liam McGeary, but the former UFC champion
already has his sights set on his next fight.
With speculation
running wild that Fedor Emelianenko will make his return to the cage,
Ortiz recently talked with Submission Radio about the idea of fighting
"The Last Emperor" for the belt.
"I think Fedor is signing with
Bellator, and if he can get down to 205, I would love to fight him,"
Ortiz said. "I've always fought at 205, but if Bellator could put that
together…wow, can you imagine after I beat McGeary, me and Fedor for the
light heavyweight title?
"That would be amazing."
Bellator
president Scott Coker had a close working relationship with Emelianenko
from his time in Strikeforce, and the former heavyweight champion has
appeared at several Bellator-related fan events over the past few
months.
"It just seems like when you're in a good business relationship, things just make sense," Ortiz said. "We'll see."
Listen to the complete interview, as Ortiz talks about Cris Cyborg vs. Ronda Rousey and more on Submission Radio.
ed to Submission Radio to discuss his big title fight at Bellator 142.
Tito Ortiz Speaks Out on Fighting Fedor, Rousey vs Cyborg, Bellator 142, Liam McGeary, Reebok uniforms
"Yeah,
if she wasn't [ducking] she would already fight her. The fight would
already be done, you know? They'd fight at catchweight at 140 and they
would already make it happen. One of the reasons why Ronda ran into 135
pounds – she used to be a 145 pounder when she fought in Strikeforce,
but she cut down to get away from Cris. If the fight would have happened
it would happen already, but Ronda wants to ride her glory trailer. I'm
proud of her though. I'm proud of Ronda. She's doing an amazing job.
She's putting MMA on the map for women like no other, and she's a
superstar in the sport, in films, and around the world. So you know, I'm
proud of the girl."
If there's any chance Cyborg could fight Rousey at 135 or if the fight would have to be at catchweight?
"As
a friend, as a training partner, I really see it hard for Cris to make
135. You know, we talk about it, about making it. Making 145 is not
super difficult, but it is hard for her to do. She's coming down from
170, you know I mean? When she's not in great shape she's 175, almost
180. She's a big girl. I mean, she's fought her whole career – we're
talking about Cris Cyborg – at 145 pounds, I mean her whole career. And
it's just, her trying to cut down even more, I just think it just….it
would really make her not as great a fighter as she is if she fights at
145 pounds; or even at 140, I think she would even do better. But it's
just, we're going try to get down before the year is over. Try at least
have one fight at 140. And it's just a matter of time I think. Miesha
Tate has said she'd fight Cris at 140. So that might be the first right
step towards getting a fight with Ronda Rousey."
On if Rousey's with Cyborg is important for the growth of WMMA
"I
think it'd do a lot for the sport in general and in woman's MMA. It's
just one of those things like a Manny Pacquiao vs. Mayweather, but I
think this would be a real fight. I think you'd have a more exciting
fight, where she would want to exchange with each other, not play the
pitter-patter of dancing and how boxing does, as the Mayweather fight
did give you. I mean I was bummed about it. I was a huge Mayweather and
Pacquiao fan. I was excited to see who would be the better boxer."
Tito's thoughts on the IV ban
"Well,
you know I really didn't start using IVs until like 2009, 2008. Randy
Couture is the one who told me about it. I've always just done
pedialytes. I mean and I've always cut anywhere from 15 to 20 pounds for
a fight and the IVs helped out a whole bunch more. It makes it easier.
But for other people who cut the 20 pounds, they're usually a smaller
man. I'm a big guy so I can cut a lot of weight, it's not a problem,
I've mastered this. I've never missed a weight in my whole career, and I
just think for a whole lot of other people it's hard for them to accept
the fact that in the UFC they're going to have to cut IVs. I mean I
really don't see the negative benefits that the athletic commission get
for not doing IVs, you know? If it makes it kinda harder for guys to use
any kind of dope or any type of steroids and anything like that – but
if the guys are using them, they're going to catch him anyways. So I
don't understand what's the difference. In Bellator we don't have to
worry about it – thank god – but if it does happen during my career, I
have no problem rehydrating with pedialytes and water and food, and just
get back up to normal walk-around weight, pre-fight, around 220, 223,
to 224. That's not a problem. A lot of these other guys do the IVs and
they go from, you know, 170. They weigh in and all of a sudden they're
185, almost 190 when it's fight time. And that's a big difference too
for the size of a man that's putting that much weight on."
On Tito's opinion if the Ken Shamrock vs. Kimbo Slice fight was a work
"Well
for one, you've got two guys – you know Kimbo is a street fighter and
Ken Shamrock is 51 years old. I'm not talking anything bad about Ken
Shamrock – you know or Kimbo either – but to be a main event, the name
speaks for itself. The names sold it. They got over 2.2 million viewers,
which was great. People still want to see those two guys fight, they
want to see Kimbo fight and I think the hatred they had towards each
other it's what fuelled the fire. People don't understand – you know for
people to view something to be a spectacle, that's why they watch it.
No matter what. They watch it. You look at Conor McGregor. I mean they
guy has only fought four times in the UFC, and he got probably one of
the biggest pay per view buys in his last fight he had 'cause he talks.
He talks well. People like excitement, people like people who are
fighters, who put their heart and soul out there and say what they mean,
and say what they feel. And Kimbo and Shamrock did the same thing. As
far as Rogan saying that it was a fixed fight; I was sitting right
there, I mean literally right in front of it, and the punch that
Shamrock got hit with, I felt it. I was like "ow". And it was far from
fixed at all. I mean I don't know how they could cut the camera away and
put blood on Ken Shamrock's face, put a gash on his face. It was far
from fixed."
"You know, Ken Shamrock just wasn't in shape. He was
in good enough shape for a 50 year old man, but wasn't in shape enough
to finish, you know, a non-professional mixed martial artist. At the
same time, I just….I don't know, I thought it was a spectacle fight that
got viewership into it. At the end of the day, the fights prior to that
were exciting. The whole card in general was a really exciting card,
and I was happy to be in the audience."
On if Scott Coker really offered for him to fight Frank Shamrock next, and if Tito considered it
"It
took about maybe two seconds to figure that one out and say no. Let's
think about this. Tito Ortiz 2015, fights Frank Shamrock who's retired.
Tito Ortiz who's on a two-fight win streak and has an opportunity to
fight for a world title. Why would I want to give my fans an easy win
when I could go out saying I fought the champion and beat the champion
and challenged myself like no other? I could take the easy road, I could
make the payday, I could get paid. This is not paydays for me. I have
money, that's fine. It's not about that. This is about me leaving the
sport as being a world champion. How I started this sport is being a
world champion, and I challenge myself. I mean that's why the fans love
me, I challenge myself. I could have taken a fight with Kimbo Slice, I
could have taken a fight with Ken Shamrock, but no, I didn't want to. I
want to challenge myself as a human being, as an athlete, as a legend in
the sport. I have really done so much for the sport. This sport has
given me so much. I just really chose this, and right off the bat I told
Scott [Coker] "I want to fight Liam". He's like "well why don't we do
you and Kimbo". I was like "no I want to fight Liam". And he's goes like
"why don't we do you and Ken Shamrock". I'm like "no I want to fight
Liam". He goes "well how about you and Frank Shamrock". I go "Scott
please, who do I need to talk to? I want to fight Liam McGeary". And he
goes "alright, well I really don't think people like this". And I said
"okay, we'll see". And I posted it on Twitter and people went nuts.
Legend vs. Champion, they want to see it. And all of a sudden Viacom's
talking, Spike TV's talking. And then all of sudden Scott called me
back. He's like "oh this will be great, champion vs. legend. Let's do
this". And bada bing, bada bang, we're in the ropes, on the road of
being the world champion again. I'm very, very excited."
On his
feelings towards Liam McGeary and if it's difficult not having an issue
with Liam like he did with Bonnar going into the fight
"I think
Liam is a great guy. I really like the guy. He has something that I
want, and that's a world title. You know, face to face I have respect
for the guy. When it's fight time, everything is going to be thrown out
the window, and it's going to be two dogs trying to get their first
meal. But I think it will help me more that I fight with my heart and
mind, and not with my mind and heart as I did with Stephan Bonnar. I
just fought with pure heart and anger that fight. I hated him. I mean I
just…every punch had bad intentions on it. I was swinging for the
fences. There was no technique to it, you know? I was just….I was trying
to maul Bonnar. I was just trying to kill him. I still wanted to punch
him after the fight was over. I still want to punch him even now. I
don't like the guy. I really don't like the guy. He's just a scumbag. I
don't like the guy. And I mean, in my whole career there aren't many
people I can say that after I fought them that I still don't like them,
and Bonnar is one of those guys I still don't like. He's just….he's a
dirt bag. But McGeary I have complete respect for, and I think it just
makes the match that much more exciting to watch because we're going to
see who's the best technician, who has the better skills. And yes, Liam
is 10-0 and he's submitted a lot of guys, he's knocked out a few guys,
but has he ever fought anybody like Tito Ortiz? I really don't think he
has. I watched what Emanuel did to him and to take him down at will like
that. I know what I have to do to win the match and I know what it's
going to take for me to be the world champion. But like I said, Liam is
the best right now. In 205 pounds in Bellator, Liam is the best fighter
in the world, and I gotta prepare for that. I gotta prepare for the
worst and best will happen."
On if Liam brings something different that Tito hasn't seen before
"Will
he bring anything different that I haven't seen before? No. Because I'm
training with the best of the best right now. I'm training at Kings,
I'm training with Fabricio Werdum, I got a lot of guys that I'm working
with, you know, Rafael Cordeiro, Jason Parillo, a lot of Jiu Jitsu guys
that are helping, some wrestler guys that are helping. I'm just putting
in the work. My mind is able to do it, my body's been able to react to
everything I'm doing, I'm doing my road work, I'm doing my lifts, and
I'm doing the things that I need to do to prepare myself for war. I'm
going out there, I'm gonna give it everything I possibly can to get my
hand raised, and that's what I'm gonna do on September 19th, is getting
my hand raised and be a champion in two major organizations for the
first time. No other fighter has done that."
On how long Tito Ortiz plans to stick around in Bellator if he wins the title
"Well
you know I have two fights [left on the current contract]. So I win
this world title, I defend the world title, and I come back to the
negotiation table, and I come back and run it for 6-7 fights and be the
longest raining Bellator world champion, and be the longest raining MMA
world champion in history. I don't know. We'll see what happens."
If his ex-girlfriend Jenna Jameson's lawsuit, and if it will take any of his attention away from his upcoming fight
"The
plain answer to that one, is I'm fighting. And that's why this is all
happening, because I'm fighting. And you know once again [she's] trying
to get back in my head again, and I ain't letting it. I've gotten away
from that woman two years ago and I'm happy. It's all a façade that she
built up in her own mind and I can step away and not have to worry about
it because I know the truth, and I know what she's trying to do to me,
and it's sad. The person needs help. And that's pretty much all I can
say about that."
Thoughts on the UFC uniforms
"The
uniforms are horrible. Thank god I don't have to fight for that company.
Gosh I feel bad for those guys. Man they look silly, and I'm not a big
fan of it. I don't know, that's just me. I think each person has their
own unique personality that shows through their clothing. That's the way
I did. I mean back in the day, can you imagine Chuck Liddell and Tito
Ortiz having to wear Rebook and they couldn't wear ice and flames? It
just wouldn't make any sense. So you lose the fighters. It's
just….you're controlling the fighters. The fighters don't get an
opportunity to make a name for themselves ever because they all look the
same. It just looks like a conveyer belt of fighters that are going out
and are fighting, you know? Thank god for McGregor who talks very well
and he's outspoken and he's able to find a character and run with it. I
mean the guy is a great talker and he can back it up in his fights. I
actually – he has just changed my mind of what type of fighter he really
is, and I think he's going to be great, and I think he's going to be
one of the greatest."
Thoughts on former Bellator opponent Alexander Shlemenko being suspended for 3 years
"I
guess he should have never called me out. Once I choked him
unconscious, his career really just took a crap, you know? I stole his
soul and I guess I'm sorry Alex Shlemenko – or Alexander Shlemenko – I
apologize to you for doing that, but you called me out. And a lot of
these guys get popped for this stuff and it's stupid. Why do they do it?
They think they're going to get away it. It's just….it's sad for the
sport, it's sad for each one of the individuals that do get caught with
it. You get high names who are doing it, I mean big named guys who are
doing it and getting caught with it, and you would never believe it. But
I think it's bad for the sport. They're sending a bad example for the
sport and for themselves, and they gotta pay the price. And Alexander
Shlemenko paying three years for it…that's a big price to pay."
On if Tito believes McGregor is a bigger draw than Brock Lesnar
"McGregor
is a bigger draw in MMA than Brock Lesnar as of now. Before, Brock
Lesnar was, just because he came over with all the WWF fans and they're
huge, crazy, maniac fans. But now Conor McGregor has a whole country on
his side and actually he's got two countries now with the United States
and he has Brazil hating him. So when you have them love them and hate
you, you fall in my shoes where they love to hate you and hate to love
you, which is great. And I think McGregor is – before, I thought he
wasn't as great as he is after the fight, because he was taking an ass
whipping for a round and he came back and he showed poise, and he showed
technique, and he showed talent, and he's great on the mic, and he
ended up knocking out Chad Mendes. And Chad's never been knocked out
ever, and he knocked him out within three [rounds] and he called it. He
said he's going to knock him out in three, and I wonder if Dana made
that three million dollar bet with him saying he was gonna knock him
out. So I think McGregor's good for the sport. I think he deserves
everything he gets. I hope he's getting paid what he deserves and I
gotta say, I respect the guy. He dresses nice, he talks great, and he
fights great; kind of like myself when I was the world champion. So it's
nice to see a guy do it nowadays and not afraid to do it, and have no
backlash for doing it."
On people suggesting Conor McGregor's fight at UFC 189 against Chad Mendes was fixed
"It's
ridiculous [to say] that it was fixed. It was not fixed. I mean they
did pick Chad Mendes two weeks prior to the fight. They probably ran him
through the PR tour, and I mean, well Chad wasn't ready. I would have
loved to see Frankie Edgar with that fight. I think Frankie Edgar would
do a better job, but of course the UFC there's a little weight on
McGregor that the UFC wants him to win. The guy talks great, and if he
fights good and he puts peoples butts in chairs, and people watch it on
pay per view, and that's what they care about, you know? They protect
their commodity, and their commodity is Conor McGregor."
On if Tito has any indications that Fedor is singing with Bellator and if he'd fight him
"I
think Fedor is signing with Bellator, and if he can get down to 205 I
would love to fight him. I've always fought at 205, I will always fight
at 205 because I know I'm in great shape when I fight at 205, but if
Bellator could put that together; wow, can you imagine after I beat
McGeary, me and Fedor for the light heavyweight title? That'd be
amazing."
On what makes Tito think Fedor is signing with Bellator
"Well,
you know Scott Coker is a straightshooter, and I know he's an awesome
guy, and I know Fedor has had that great time with Bellator at the
signings, and I know Scott Coker and Fedor are good friends, his
managers are good friends with him. And you know it just seems like when
you're in a good business relationship, things just make sense, and I
don't know. We'll see. I can't let the cat out of the bag too soon can
I?"
On if Scott Coker does a catch weight between Fedor and Tito would he agree?
"Yes I would."
UFC Fight Night 72 results: Michael Bisping survives Thales Leites with split call
GLASGOW, Scotland – Michael Bisping refuses to leave the building.
"The
Count" Bisping (27-7 MMA, 17-7 UFC) showed up a dangerous Thales Leites
(25-5 MMA, 10-4 UFC) to earn a unanimous decision and stay in the hunt
for a title that's long eluded him.
Two judges ruled Bisping the
winner by scores of 49-46 and 48-47, while a third judge dissented in
favor of Brazilian Leites, a onetime title challenger, with a 48-47
tally.
The middleweight bout was the main event of today's UFC
Fight Night 72 event at SSE Hydro in Glasgow, Scotland. It aired on FOX
Sports 1 following prelims on FOX Sports 1 and UFC Fight Pass.
Afterward,
Bisping, sporting a badly injured left toe, proudly declared, "I'm
still here. Chris Weidman, Luke Rockhold, (Ronadlo) 'Jacare' (Souza) –
line them up, I'll take them out. That's a fact."
It was
Bisping's second straight win since a submission loss this past November
to current title contender Luke Rockhold in what many expected to be
his last serious shot at challenging for the belt. He rebounded from
that setback with a decision over C.B. Dollaway in April.
Against
Leites, he employed his best weapons in the cage, evading the majority
of the Brazilian's best punches and countering before a reply came.
Still,
in the third and fifth round, Leites hurt Bisping badly with power
hooks and punished his legs throughout the five-round affair. While it
wasn't clear when Bisping injured his toe, he lost steam in the final
five minutes as Leites tried to make up a deficit from early rounds.
Bisping,
ranked No. 10 in the USA TODAY Sports/MMAjunkie MMA middleweight
rankings, controlled the early frames by refusing to engage Leites in a
slugfest and countering with jabs and two-punch combinations that
connected. None of them slowed Leites for long, but they made an
impression on judges.
"I felt I was in control of the fight for
the most part," Bisping said. "He hit me with a couple of good shots on
two occasions, but other than that I felt great and I felt in control. I
think I'm 17-0 in the U.K. now and it means the world to me to still be
taking out top-10 guys after 10 years with the organization. Thales is a
tough guy and he was on an eight-fight win streak. I went in there and
beat him. I've beaten many, many good opponents, and I am capable of
fighting for that title."
"I'm upset, of course, because I
committed a lot of mistakes," Leites said. "That's five five-minute
rounds. He knows how to use the octagon space very well. Now I will go
back home, I will train, and I will come back even stronger."
Leites,
who in 2009 was routed by then-champ Anderson Silva, had previously won
eight straight and suffers his first loss in the UFC's octagon since
the promotion re-signed him in 2013.
Up-to-the-minute UFC Fight Night 72 results include:
Michael Bisping def. Thales Leites via split decision (47-48, 49-46, 48-47)
Evan Dunham def. Ross Pearson via unanimous decision (30-27, 30-27, 29-28)
Joseph Duffy def. Ivan Jorge via submission (triangle choke) – Round 1, 3:05
Joanne Calderwood vs. Cortney Casey via unanimous decision (30-27, 29-28, 30-27)
Leon Edwards def. Pawel Pawlak via unanimous decision (30-27, 30-27, 30-27)
Stevie Ray def. Leonardo Mafra via TKO (punches) – Round 1, 2:30
Paddy Holohan def. Vaughan Lee via unanimous decision (30-27, 30-27, 30-27)
Ilir Latifi def. Hans Stringer via knockout (punches) – Round 1, 0:56
Mickael Lebout def. Teemu Packalen via unanimous decision (30-27, 30-27, 29-28)
Robert Whiteford def. Paul Redmond via TKO (punches) – Round 1, 3:04
Jimmie Rivera def. Marcus Brimage via TKO (punches) – Round 1, 1:29
Daniel Omielanczuk def. Chris de la Rocha via TKO (punches) – Round 1, 0:48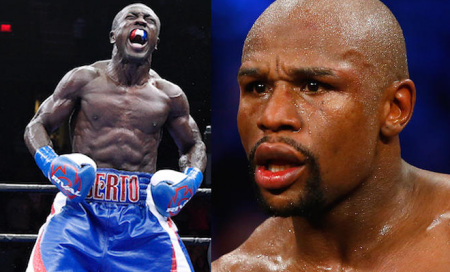 Floyd Mayweather\'s next opponent may confirm a popular theory about his final fight
Floyd Mayweather Jr.\'s next opponent will be 31-year-old welterweight Andre Berto, according to a report from TMZ Sports.
While
the September 12 fight hasn\'t been confirmed by Mayweather\'s camp or a
network, Mayweather has mentioned Berto\'s name in the past.
Berto also tweeted that he was excited to "be in the running" to fight Mayweather.
The
boxing world isn\'t exactly jumping for joy over this next fight. If the
report is true, it may confirm a popular theory about how Mayweather
wants to end his career — with an easy opponent, allowing him to retire
undefeated.
Mayweather is 48-0 after a unanimous, 12-round
victory over Manny Pacquiao. While Mayweather has suggested his next
fight may be his last, some people think he will go for two more easy
fights to retire 50-0.
Mayweather\'s father and trainer, Floyd
Mayweather Sr., told David Mayo of MLive that Floyd "just wants to get a
couple of easy fights." Mayweather Sr. said he told his son he should
just retire if that\'s the case. He also said he thought judges and
analysts would soon turn against his son\'s defensive, evasive fighting
style.
No victory is ever guaranteed, but Berto seems like a safe
opponent for Mayweather. Berto is 30-3 during his career but is just
3-3 in his past six fights. In one fight Berto lost to Robert Guerrero,
whom Mayweather has beaten.
As ESPN\'s Dan Rafael noted, a
Mayweather-Berto fight "pales in comparison" with potential fights with
Amir Khan and Keith Thurman, two other fighters who were in the running
to fight Mayweather. Rafael mentions that CBS potentially airing the
fight instead of a pay-per-view (PPV) medium is seen as a "goodwill
move" after Mayweather\'s fight against Manny Pacquiao didn\'t live up to
expectations with a price of $100 on PPV. Some people also believe a
Mayweather-Berto fight wouldn\'t drive in PPVs.
Bleacher Report\'s Kelsey McCarson writes that Berto has "no business" being in the ring with Mayweather:
He
is athletic but hardly skilled. He is not ranked among the top 10
welterweights in the world by either Ring Magazine or the Transnational
Boxing Ranking Board. He has suffered losses to middling contenders
Victor Ortiz, Robert Guerrero and Jesus Soto Karass. He possesses no
attribute as a fighter that would lead any sane person to believe he\'d
be anything but a glorified sparring partner for Mayweather on fight
night.
Wil Esco of Bad Left Hook broke down Berto\'s recent fight
against Josesito Lopez, noting that Mayweather would dismantle Berto
with the same style Lopez used.
This has been a frequent
criticism of Mayweather, as some people believe he has chased easy, safe
fights to preserve his record. His fight against Pacquiao took so long
to develop that Pacquiao was clearly on the back end of his career by
the time it came to fruition.
With Mayweather now ending his
career, he has a chance to be one of the few champion boxers to finish
his career undefeated, and it seems he may be going for easy opponents
to ensure that legacy.
Read more: http://www.businessinsider.com/floyd-mayweather-andre-berto-fight-2015-7#ixzz3gbahzkbG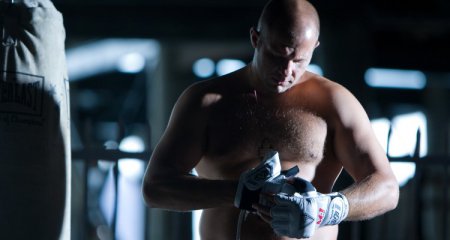 The List: Top 5 Fights for Fedor Emelianenko
If you
haven't heard by now, Fedor Emelianenko is returning to mixed martial
arts. "The Last Emperor" is considered by most fans and journalist to
either be the greatest of all time, or at least in the top three of all
time. The majority of his career he fought in Japan. Specifically, under
the Pride Fighting Championship banner. It was a different world back
then. Many fans look back on that time with a nostalgic sense that it
was the best time period for mma.
If there ever was a Mount
Rushmore of the MMA forefathers, it would be remiss to exclude Fedor.
So, here we are in 2015, and he is deciding to come back. At first, the
thought of it is unsettling. The most recent example of fighters coming
out of retirement and putting on a sad spectacle was Ken Shamrock vs.
Kimbo Slice. This is different, though. While Fedor is a legend in the
sport, and it feels like he should be nearing 50 years old, he isn't.
He's only 38, and he has been healing lingering injuries for the past
three years.
With competition heating up between Bellator MMA and
the UFC on nearly every front they are no doubt going to be competing
to sign Emelianenko. Recently, he has been spotted at a few Bellator
shows and signing events. He has a relationship with Scott Coker from
his years in Strikeforce too. Then again, the UFC is still light years
ahead of Bellator in terms of roster, production, and financial backing.
When he comes back they won't throw him to the wolves, nor should they.
Similar to an Anderson Silva or Georges St-Pierre, he has nothing left
to prove. While he isn't ancient, he isn't young either and which ever
promotion he lands in will certainly set up compelling, entertaining
fights. If it leads to a title shot after a few big wins, great, but
that isn't the priority. In this weeks edition of The List I will
explore the top five most compelling match ups to make for Emelianenko
upon return.
5. Alistair Overeem
Overeem and Emelianenko
have some how avoided each other their entire careers. They have fought
many of the same fighters, and even fought in Pride at the same time,
but they never fought each other. Overeem is getting up there in age and
fight miles, and quite frankly, he hasn't lived up to the hype in the
UFC. For the first time since joining the organization he is on a two
fight winning streak which has elevated his stock a bit. Once again, as
with most of these match ups there is serious international appeal if
they were to hold this fight in Europe, Eastern Europe, or Russia.
Fedor's nickname is "The Last Emperor" so why not fight a man that he
hasn't fought before.
4. Mirko "Cro-Cop" Filipovic
I don't
know if I've heard Cro-Cop's name come up once in the discussion among
MMA media as a potential opponent for Emelianenko. It's surprising
because they come from the same. There was a time when Cro-Cop and Fedor
where considered to be the number two and number one fighter in the
world respectively. They only fought once back in 2005 at Pride FC:
Final Conflict. Fedor ended up having his hand raised, but they went the
distance. Fast forward a decade, and the UFC is trying to expand their
global foot print, Cr0-Cop just had a huge victory over Gabriel Gonzaga,
and Fedor is coming out of retirement. The fight would generate a ton
of revenue no matter where they held it.
3. Quinton "Rampage" Jackson
Another
potential fight that no one is talking about, most likely because
Rampages status as a roster member in the UFC is being decided in a
legal battle. If the UFC is able to make this match up, what would be a
sweeter revenge against Bellator and Scott Coker than having Rampage
fight Fedor at a catchweight. The fight even seems like something Scott
Coker would orchestrate. Some might say that it's a bit of a freakshow
fight, but when you think about it, it makes sense. Think about having
them fight in the Japan with names like Alistair Overeem, Sho-Gun, and
Hunt also filling spots on the main card. They won't put on a Pride
event in name, but they can do it with UFC branding, and it would sell.
2. Andrei Arlovski
Arlovski
is yet another heavyweight who is having a late resurgence in his
career. Once again, this would be a rematch, but from a slightly more
recent time. In 2009 Arlovski was on a five fight win streak. Then he
fought Emelianenko. Arlovski was knocked out at 3:14 of the first round
and it was the beginning of a four fight skid. Since getting back into
the UFC, Arlovski has put together a three fight win streak. Most
importantly, his last fight against Travis Browne had members of the mma
community suggesting he should be put into the title conversation.
What's a bigger fight? Arlovski fighting for the title, or Arlovski
fighting to avenge his loss against Emelienko. That storyline could make
this potential match up a huge fight.
1. Antonio "Big Foot" Silva
This
is the fight that seems to be on everybody's radar. In their first
meeting Fedor was coming off of the first loss that he had suffered in a
decade. That loss was handed to him by Fabricio Werdum by way of a
first round submission. Whenever a fight ends quickly, whether by
submission or knock out there is a general sense of, "maybe it was a
fluke." Silva made it very clear that it was the end Fedor's reign over
the division by finishing him in dominant fashion. The fight ended by
doctor stoppage in round 2 because of the damage that Big Foot was able
to do. Certainly, Fedor would like a chance to right that wrong. On the
other hand, Silva hasn't had a victory in two years. It would provide
him the opportunity to prove that he is still a force within the
division, and also give him the chance to be the only man to defeat
Fedor twice.