Sport review 17 july 2015
17.07.2015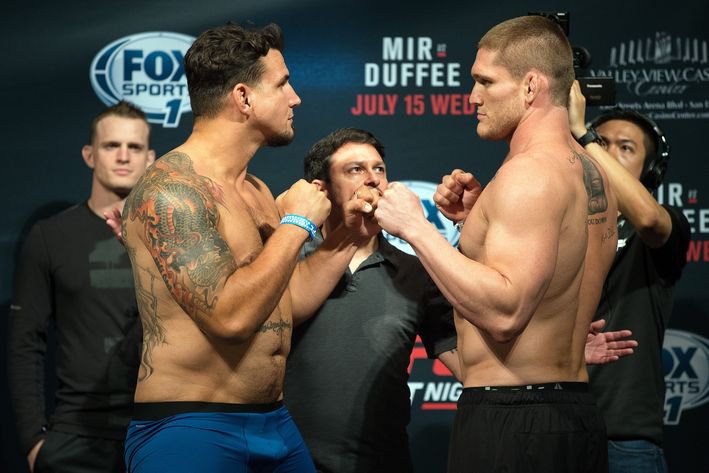 UFC Fight Night 71 results: Frank Mir topples Todd Duffee in 73-second slugfest
SAN
DIEGO – Todd Duffee said he respectfully called out former heavyweight
champion Frank Mir in hopes of adding a signature career win to his
resume. Instead, he gave Mir's career a much-needed boost – and another
addition to his highlight reel.
Mir (18-9 MMA, 16-9 UFC) emerged
the victor of a wild 73-second slugfest that saw both fighters rocked
and both big men unloading violent punches, with Duffee (9-3 MMA, 3-2
UFC) on the losing end and left unconscious and face-first on the mat.
The
bout headlined today's UFC Fight Night 71 event at Valley View Casino
Center in San Diego. It aired on FOX Sports 1 following prelims on FOX
Sports 1 and UFC Fight Pass.
Mir, who's ranked No. 12 in the USA
TODAY Sports/MMAjunkie MMA heavyweight rankings, picked up the 13th
stoppage win of his UFC career, which is tied for second all-time in
company history.
The fighters immediately chucked power shots at
each other, and in the firefight, a left hand wobbled Duffee. The
punches kept coming, and Duffee partially recovered and returned fire,
but Mir's left hand consistently landed with ease during the frantic
exchanges.
Eventually, after Duffee threw wide, sweeping punches,
Mir caught him with a stiff counter left. Duffee was immediately
unconscious and fell sideways into the mat to force the stoppage.
"I
went out there and beat a young stud at what he does best, which is
throw leather, throw explosive, and throw hard," the 36-year-old Mir
said of his 29-year-old foe. "I fought a little emotional. I usually
don't do that. I try to be crafty. But I bit down on my mouthpiece and
swung for the fences."
Duffee, whose career had been slowed by
illness, entered his first UFC headliner on a three-fight winning
streak, which came to a screeching halt. Mir's career had nearly come to
an end before a knockout of Antonio Silva in February halted a
career-worst four-fight losing skid. He's now won back-to-back fights
for the first time since 2011.
Up-to-the-minute UFC Fight Night 71 results include:
Frank Mir def. Todd Duffee via knockout (punch) – Round 1, 1:13
Tony Ferguson def. Josh Thomson via unanimous decision (30-27, 30-27, 30-26)
Holly Holm def. Marion Reneau via unanimous decision (30-27, 30-26, 29-28)
Manny Gamburyan def. Scott Jorgensen via unanimous decision (30-27, 30-27, 30-27)
Kevin Lee def. James Moontasri via submission (rear-naked choke) – Round 1, 2:56
Alan Jouban def. Matt Dwyer via unanimous decision (29-27, 29-27, 29-27)
Sam Sicilia def. Yaotzin Meza via unanimous decision (30-27, 29-28, 29-28)
Jessica Andrade def. Sarah Moras via unanimous decision (30-27, 30-27, 30-27)
Rani Yahya def. Masanori Kanehara via split decision (29-28, 28-29, 29-28)
Sean Strickland def. Igor Araujo via unanimous decision (30-26, 30-27, 30-26)
Kevin Casey def. Ildemar Alcantara via unanimous decision (30-27, 30-27, 30-27)
Lyman Good def. Andrew Craig via TKO (punches) – Round 2, 3:37
UFC's Andrei Arlovski Wants Fedor Emelianenko Next
Andrei
Arlovski may be knocking on the door for a shot at the UFC's heavyweight
belt, but "The Pitbull" has announced he wants a crack at a man who
isn't the champ….
Yes, as you've likely heard, old school fans
have been buzzing with glee the last day or so, after new surfaced that
Fedor Emelianenko is planning a come back. Since "The Last Emperor"
hasn't fought since 2012, and has repeatedly said he wouldn't return,
the development certainly caught a lot of folks by surprise. It's also
buzzed the MMA world since many consider Emelianenko to be the greatest
heavyweight fighter ever, if not the pound-for-pound G.O.A.T.
Arlovski
fought Fedor back at an Affliction card in 2009, when the latter was at
the peak of his powers (more or less). Arlovski was outscoring Fedor
early on, but then he jumped into a crushing right hand, and the fight
was done.
Well, following the news of Fedor's comeback, the former UFC champ posted the following comments on his official site:

If Fedor is coming back, he should come back to the best MMA
organization in the world and UFC is that! I have always sought out to
right the wrong in my career and have been very successful so far. He is
who I want to take on next!
That's the fight everyone wants to see right now and I want to deliver what my fans want!!
There you go. Now is that a fight a lot of people would love to see? Of course. Will it happen? That's a tougher question.
First
off, Fedor would have to sign with the UFC, and in the past,
negotiations between the two parties didn't go so well. Of course, since
Fedor is 38 years-old now and isn't in his prime, perhaps negotiations
will go differently.
But, if the UFC is able to sign Fedor, would
they match him up against Arlovski? Maybe. But since the Russian star
might only come back for one fight, they would look to maximize the
bout's drawing appeal as much as possible. Is Arlovski-Fedor that fight?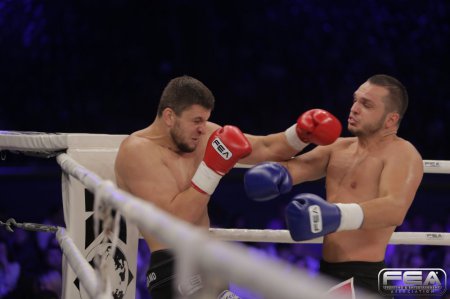 Dorin Robert on On the TV show Coltu Vesel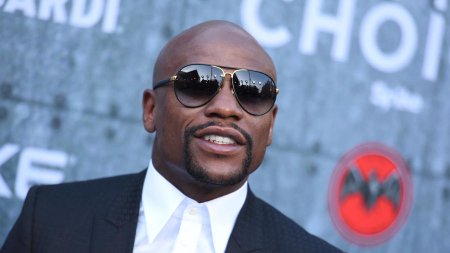 Will Floyd Mayweather Jr.\'s next fight be on CBS?
They\'re
crunching numbers, chatting with advertisers, trying to establish a
dollar figure that may persuade Floyd Mayweather Jr. to put his Sept. 12
fight on CBS.
Yes, after his $100-a-pop pay-per-view victory over
Manny Pacquiao was panned for its inaction, unbeaten Mayweather (48-0)
is seeking to make his bid to tie former heavyweight champion Rocky
Marciano's 49-0 record at retirement a free fight for viewers.
Ronda Rousey jabs Floyd Mayweather Jr. with domestic violence joke
Ronda Rousey jabs Floyd Mayweather Jr. with domestic violence joke
That's
good news for former welterweight world champion Andre Berto (30-3, 23
knockouts), whose stature in the sport makes him Mayweather's most
likely opponent choice for the possible CBS bout.
Berto, a native
of Haiti, overcame a career-threatening shoulder injury to defeat
Riverside's Josesito Lopez by sixth-round technical knockout in March in
Ontario.
"I\'m happy to be in the running for this fight and am
definitely up for the challenge," Berto said in a prepared statement
emailed to reporters Tuesday. "I know it will be a great fight if it
happens."
A fight against England's Amir Khan (31-3, 19 KOs), a
more sophisticated boxer with a more decorated resume than Berto, is
viewed internally at CBS/Showtime as a pay-per-view offering.
Mayweather
has huddled this week with his powerful manager Al Haymon to discuss
the situation, and officials familiar with it say they expect his
decision "within the next week."
Reports that CBS/Showtime is
obligated to pay Mayweather $30 million-plus are a "myth," one boxing
official familiar with the deal said.
So, now, it's a matter of assessing how much advertising revenue can be amassed for a special event on Sept. 12.
Typically,
according to television officials, ads for a Saturday night in
September are sold months in advance. But there's flexibility to bill
differently for a special event.
And a Mayweather fight is
certainly unique, given his standing as boxing's all-time pay-per-view
draw, months removed from the record 4.4 million pay-per-view buys ($400
million) the Pacquiao fight generated. Mayweather's bouts against Saul
"Canelo" Alvarez and Oscar De La Hoya rank second and third on the list
of richest fights ever.
Mayweather's ability to draw massive
attention swiftly is also seen as one of the strongest factors to pursue
the CBS idea, even if there's less than nine weeks before the fight
date.
The boxer is said to favor the idea of being on free TV,
and he's reviewing financial models of both scenarios, calculating what
he can earn in a CBS fight versus what he could expect in pay-per-view
revenue on Showtime, according to officials close to the situation.
While
Haymon has placed bouts with his new Premier Boxing Champions
organization on CBS, NBC and ABC/ESPN, a fight on network TV with a
boxer of Mayweather\'s magnitude would be rare and a throwback.
Each of Mayweather's bouts since he beat De La Hoya by split-decision in 2007 have been on pay-per-view.
Mike Tyson fought Buster Mathis on Fox on Dec. 16, 1995, in his second comeback bout following a prison stay.
Network
television previously aired heavyweight title fights featuring major
champions Larry Holmes, Muhammad Ali and Sugar Ray Leonard.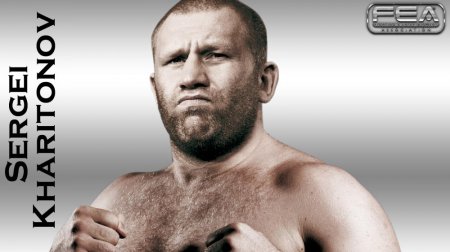 Sergei Kharitonov: "I'm the only Russian fighter who defeated Fabricio Werdum"
M-1 Global heavyweight, PRIDE FC and Strikeforce veteran Sergei Kharitonov talks about his fighting career and upcoming rematch with Kenny "Deuce" Garner at M-1 Challenge 59, this Friday (July 3) in Astana, Kazakhstan.
Sergei, how bad did you want this rematch?
SK: "The rematch with Kenny Garner is extremely important fight for me. This fight will be held in Kazakhstan where many of my fans will come to support me. Our last fight in China didn't go as I planned. Kenny is a dangerous fighter, though he is at an advanced age already. I did a lot to prepare myself for this fight and I hope to show a spectacular fight on July 3."
What went wrong at your last fight with "Deuce"?
SK: "Well, Kenny showed a really impressive ground game and had almost succeeded in holding me in parter. He even tried to make a submission on me. That was a total surprise. In addition, I didn't have a full complete training camp for that fight as I had been preparing for the kickboxing championship. But I promised M-1 Global to fight him no matter what and I did."
What mistakes did you make in your 1st fight with Garner?
SK: The only one: I didn't prepare well for that fight. I'd spent too much time to prepare for my kickboxing fight and was extremely exhausted. That was a risk but I gave my word to Vadim Finkelchtein (M-1 Global president) and M-1 to fight. So, I didn't have a choice. Now it will all be different as I've just completed training camp and I'm ready."
What edge do you have over Garner?
SK: "My stand-up game is, for sure, a significant competitive edge. I used to fight in kickboxing a lot, so I'm confident in my striking. He, on the other hand, has a benefit in parter (ground game) and wrestling."
Tell us about your training camp in Thailand?
SK: "I was training there with Alistair Overeem and other fighters from Europe and Brazil. In addition, I visited my coach in Belarus. The major part of my work was dedicated to conditioning and parter game."
Was your training with Alistair Overeem useful for you?
SK: "That's for sure. Overeen is a Top-10 best heavyweight in the World. So, I think training with him was good for me and that it will show in my fight with Kenny."
Would you like to fight for the M-1 Global heavyweight title belt with Marcin Tybura?
SK: "I'd like that for sure! I don't turn down any fight. I'm still the only Russian fighter who defeated current UFC champ Fabricio Werdum. And I have a lot of wins over noticeable fighters such as Nogueira, Overeem, Arlovski, and Rua. They are elite MMA fighters, they are champions. I've never turned down any fight. If M-1 offers me a fight with Marcin Tybura. I will accept that fight immediately. I would accept it right now."
Are you thinking about calling it a career these days?
SK: "Not at all. I'm young and I think that my fighting career is only at its beginning. I'm ready for big fights!"