Sport review 14 july 2015
14.07.2015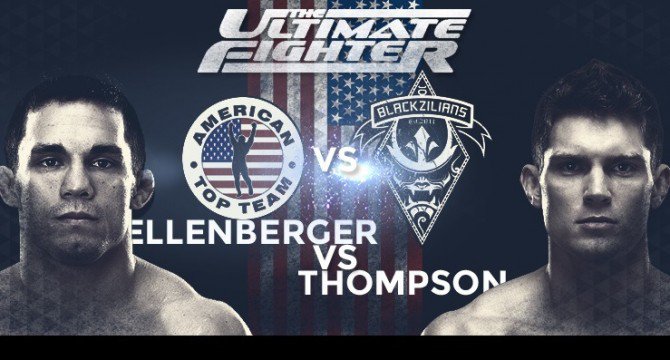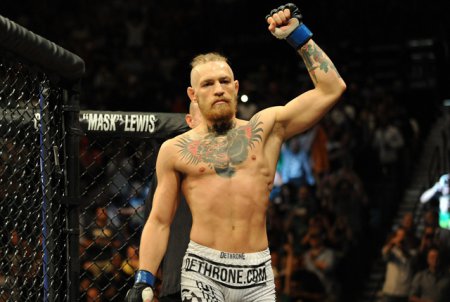 MMA Fighting has UFC 189 results for the Mendes vs. McGregor fight card July 11, plus live coverage from Las Vegas, live blogs of all the fights, and live UFC 189 twitter updates.
In the main event, Conor McGregor will square off against Chad Mendes for the UFc interim featherweight title. UFC welterweight champion Robbie Lawler will defend his belt against Rory MacDonald in the co-main event.
Lawler defeated MacDonald via split decision (29-28, 28-29, 29-28) in their previous meeting at UFC 167 on Nov. 16, 2013.
Check out the UFC 189 results below.
Main card
Conor McGregor def. Chad Mendes via second-round TKO (live blog)
Robbie Lawler def. Rory MacDonald via fifth-round TKO (live blog)
Jeremy Stephens def. Dennis Bermudez via third-round TKO (live blog)
Gunnar Nelson def. Brandon Thatch via submission (rear-naked choke) (live blog)
Thomas Almeida def. Brad Pickett via second-round KO (live blog)
Undercard
Matt Brown def. Tim Means via submission (guillotine) (live blog)
Alex Garcia def. Mike Swick via unanimous decision (live blog)
John Howard def. Cathal Pendred via split decision (live blog)
Cody Garbrandt def. Henry Briones via unanimous decision (live blog)
Louis Smolka def. Neil Seery via unanimous decision (live blog)
Cody Pfister def. Yosdenis Cedeno via unanimous decision (live blog)
Ultimate Fighting Championship (UFC) will crown a new welterweight champion of The Ultimate Fighter (TUF), as season 21 ends with a bang at the live finale this Sunday night (July 12, 2015) from inside MGM Grand Garden Arena in Las Vegas, Nevada.
Want a follow-up to the phenomenal action of last night\'s UFC 189 McGregor Vs. Mendes card? Have you come to the right place.
Not long after Hayder Hassan of American Top Team (ATT) collides with bitter rival Kamaru Usman of the Blackzilians squad, welterweight sluggers Jake Ellenberger and Stephen Thompson will hook \'em up in the five-round main event of the evening.
All that and so much more.
MMAmania.com will deliver LIVE round-by-round, blow-by-blow coverage of the entire TUF 21 Finale fight card below, starting with the Fight Pass "Prelims" matches online, which are scheduled to begin at 6:30 p.m. ET, and then the remaining under card balance on FOX Sports 1 at 7 p.m. ET, before the FOX Sports 1 main card start time at 9 p.m. ET.
Many of our readers check-in before, during and after the televised action to share their thoughts on all the exciting action. Therefore, feel free to leave a comment (or 21) before you split and chat with all the other Maniacs during the show — it always turns out to be a great discussion.
Keep in mind that we will also be the spot for the latest news, recaps and post-fight analysis after "Ellenberger vs. Thompson."
Without further delay, see below for the latest TUF 21 Finale results. (Note: This will go from the bottom up; therefore, scroll toward the bottom for the latest detailed round-by-round action. Also note that Steve Juon will be stepping in for the play by play coverage tonight.)
TUF 21 FINALE LIVE QUICK RESULTS:
Jake Ellenberger vs. Stephen Thompson: Thompson via KO at 4:29 of R1.
Hayder Hassan vs. Kamaru Usman: Usman via arm triangle at 1:19 of R2.
Michael Graves vs. Vicente Luque: Graves via UD 29-28 X3.
Cezar Ferreira vs. Jorge Masvidal: Masvidal via KO at 4:22 of R1.
Angela Magana vs. Michelle Waterson: Waterson via RNC at 2:38 of R3.
Maximo Blanco vs. Mike De La Torre: Blanco via TKO at 0:16 of R1.
Caio Magalhaes vs. Josh Samman: Samman via RNC at 2:52 of R1.
Russell Doane vs. Jerrod Sanders: Sanders by UD 29-28 X2, 30-27.
Dan Miller vs. Trevor Smith: Smith by UD 30-25 X2, 30-26.
George Sullivan vs. Dominic Waters: Sullivan by UD 29-27, 30-25, 29-28.
Willie Gates vs. Darrell Montague: Gates via TKO at 1:36 of R1.
UFC Ultimate Fighter (TUF) 21 finale bonuses: Stephen Thompson, Kamaru Usman cash out in Las Vegas
It was the stars of South Florida who took center stage last night (Sun., July 12, 2015) inside MGM Grand Garden Arena in Las Vegas, Nevada, when American Top Team (ATT) and the Blackzilians finally learned who would pick up the lofty $300,000 grand prize, as well some extra cash in the way of $50,000 performance bonus checks.
Spoiler alert: It was the Blackzilians.
Ultimate Fighting Championship (UFC) doled out its customary post-fight monetary bonuses to four of the 22 fighters on The Ultimate Fighter (TUF) season 21 finale card on FOX Sports 1. Among those men honored was one half of the welterweight headliner Stephen Thompson, TUF 21 welterweight winner Kamaru Usman, fellow TUF alum Josh Samman, and veteran slugger Jorge Masvidal.
Coming into his main event spot against Jake Ellenberger, "Wonderboy" was just a heralded Karate master with highlight-reel knockout power, but he had yet to pick up a signature win. Well, Thompson proved himself and then some against the top-10 welterweight Ellenberger, shutting the latter\'s lights off with a spinning hook kick in the first frame (recap here).
Not to be outdone, Usman won big for the Blackzilians, picking up a six-figure payday for his thrilling second-round, arm-triangle choke submission victory (recap here) over the always-game Hayder Hassan.
TUF 17 star Samman, as well as "Gamebred," each pocketed an extra $50,000 for their explosive first-round finishes of Caio Magalhaes and Cezar Ferreira, respectively.
There was no bonus award given out for "Fight of the Night."
After all, the finale saw just one fight go to a decision, capping off an incredible weekend of fights in "Sin City."
Again, each fighter received $50,000 extra for their performances in addition to their respective base salaries, which Nevada State Athletic Commission (NSAC) will disclose later this week.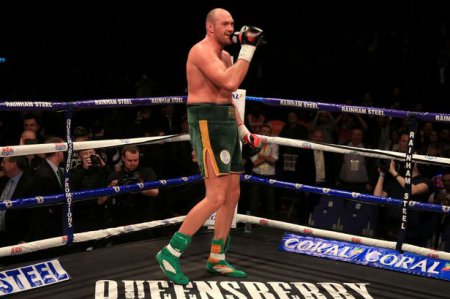 Tyson Fury V Wladimir Klitschko: Irishman will pocket at least €4.9 million for world heavyweight title fight
Tyson Fury will pocket a career-best purse of at least €4.9 million after finally landing a world title fight against heavyweight king Wladimir Klitschko.
The camps reached agreement on Monday and Irishman Fury, 26, will challenge 39-year-old Klitschko for his WBA, WBO and IBF crowns on October 24 in Dusseldorf's 54,600-seater Esprit Arena.
The unbeaten Fury is the mandatory WBA and WBO challenger and the parties struck a deal as they were about to enter WBA offices in Panama.
Fury's trainer and uncle Peter said: "Tyson's now got the opportunity he's always wanted and it's up to him to prove what he's been saying that he can get the job done – and I'm confident he will."
And his manager Mick Hennessy added: "Tyson is getting big money but more importantly we are all happy with the deal.
"Tyson is buzzing right now, he can really start focusing on the fight, people are going to see what he is really capable of."
Fury has won his last four fights by stoppage as part of an unbeaten 24-fight career and the Manchester-based boxer last fought in February.
Klitschko, who made an 18th title defence against Bryant Jennings in April, has been champion since 2006 but at 6ft 6in is three inches smaller than unbeaten Fury.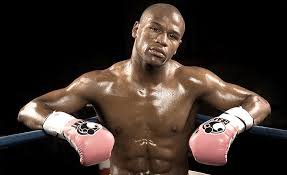 Boxing Insider Notebook: Floyd Mayweather Stripped of WBO Title, Klitschko/Fury, Pacquiao, More
Floyd Mayweather Jr. Stripped of WBO Title
Floyd Mayweather was stripped by the World Boxing Organization of the welterweight world title he won by beating Manny Pacquiao two months ago.
Mayweather had failed to meet the deadline last Friday for paying the US$200,000 sanctioning fee required by the WBO after he took the belt from Pacquiao on May 2 in Las Vegas in the richest fight of all time, earning a reported $220 million in the process.
WBO rules require boxers to pay 3% of their purse to fight for a world title up to a maximum of $200,000.
The rules also prohibit WBO champions to hold any belts in any other weight divisions. Mayweather is currently also the WBC and WBA champion at junior middleweight (154lb), as well as at welterweight (147lb).
A statement on the Puerto Rico-based sanctioning body's website Monday confirmed that Mayweather, regarded as the best pound-for-pound boxer in the world, was no longer the WBO champion.
"Mayweather Jr failed to pay the $200,000 fee required of him as a participant of a WBO World Championship Contest," said the statement.
"Despite affording Mayweather Jr the courtesy of an extension to advise us of his position within the WBO Welterweight Division and to vacate the two 154-pound world titles he holds, the WBO World Championship Committee received no response from him or his legal representatives on this matter.
"The WBO World Championship Committee is allowed no other alternative but to cease to recognise Floyd Mayweather Jr as the WBO Welterweight Champion of the World and vacate his title."
After Mayweather (48-0, 26 KOs) defeated Pacquiao to unify three of the four major welterweight world titles, he had declared that would vacate all his titles in order to give younger fighters the chance to win belts.
"I don't know if it will be Monday or maybe a couple weeks," Mayweather said at the post-fight news conference.
"I'll talk to my team and see what we need to do. Other fighters need a chance."
"It's a complete disgrace," CEO of Mayweather Promotions Leonard Ellerbe told ESPN.com. "Floyd will decide what, or if any, actions he will take. But in the meantime he's enjoying a couple of hundred million he made from his last outing and this has zero impact on anything he does."
Fury vs. Klitschko Set for October
Tyson Fury and Wladimir Klitschko were able to avoid a purse bid and have agreed to face each other for Klitschko's WBA, IBF, and WBO World Titles on October 24th in Dusseldorf, Germany. Klitschko was last seen in the ring beating Bryant Jennings in New York City in April of this year and Fury last fought in London in March.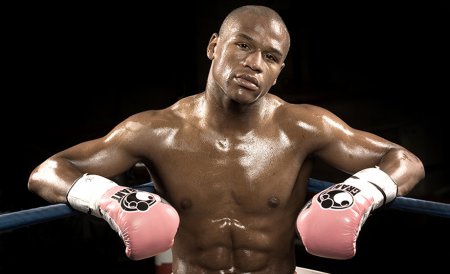 This bout will be the 28th heavyweight title bout for Klitschko and his 19th straight defense. Fury has already went on twitter to predict a knockout of Klitschko.
Pacquiao Reacts to Mayweather's Instagram Post
Floyd Mayweather Jr. recently posted a video on Instagram where he could be seen mocking the Filipino boxer.
Mayweather could be heard stating, "So Manny, you out here telling people that I didn't win fair and square. That this little arm is messed up. Is that right? Talk to me." Mayweather could then be seen slapping the dummy on the face.
In response, Pacquiao stated, "We should understand Floyd Mayweather Jr. because of his family background. He
hailed from a family of ex-convicts and he himself is an ex-convict. We could not blame him because his action just showed the kind of family upbringing he had," he continued.
"It only reminds me of what he did to his ex-wife. I hope he would find time to reflect on his life and repent for the sins he committed in the past,"
Donaire and Ramirez Headline July 18th Macau Card
Five division world champion Nonito "Filipino Flash" Donaire and 2012 U.S. Olympian Jose Ramirez will headline "Victory at the Venetian" on Saturday, July 18th edition of Solo Boxeo Tecate which will be televised live from the Venetian Macao Cotai Arena on the same-day delay in the United States on UniMas, beginning at 11:00 p.m. ET/PT.
Donaire will be facing France's Anthony Settoul and Ramirez will be facing Rusei Yoshida of Japan.
The undercard, which features Cesar "El Distinto" Cuenca and "Ik" Lian Hui Yang, Denis Shafikoiv, and Rex Tso, will be streamed live in the U.S. beginning at 6:00 a.m. ET at www.toprank.tv
Thurman vs. Collazo Undercard to Feature Cherry and Peterson
Keith Thurman (25-0) is set to face Luis Collazo (26-6) in the main event of Premier Boxing Champions on ESPN on Saturday, July 11th at the USF Sund Dome in Tampa, Florida. The undercard has been finalized and will feature several matchups with high ranked contenders.
One of the feature bouts on the undercard will be between Edner Cherry (33-6-2) and Luis Cruz (21-3) in a lightweight bout and the other will be between Anthony Peterson (34-1) and Ramesis Gil (8-11-5) in a super lightweight bout.
Other undercard bouts will include Watler Castillo (25-3) and Amet Diaz (32-11) in a super lightweight bout, Patryk
Szymanski (13-0) and Maurice Louishomme (8-2) in a super welterweight bout, Anthony Russell and Jaxel Marrero in a bantamweight bout, Bruno Brecidean and Brad Sustad in a super welterweight bout, Antonio Tarver Jr. (2-0) and Julian Valeria (2-3) in a super welterweight bout, and Manny Woods (13-3-1) and Carlos Garcia (7-14-1) in another superwelterweight bout.
Mayfield Responds to Potential Showdown with Floyd Mayweather Jr.
"I'm always ready to fight anyone anywhere," said Karim Mayfield. "The fact that the great Floyd Mayweather has mentioned me as someone he wants to fight in September is music to my ears. It would be an honor to fight Floyd in Las Vegas. He's done a lot for the sport and he's arguably the best fighter to ever lace em up. My last few fights have been at 140 pounds and I know the extra weight would make me more powerful. I fought Francisco Santana at 152 pounds and gave him his only KO loss. I'm very powerful and comfortable at that weight. I know I would give Floyd all he can handle. My trainer Ben Bautista and I have a game plan we know will be successful against Mayweather. I'd give Floyd his first loss in a highly explosive fight."
Mayweather is scheduled to fight on September 12, 2015 at the MGM Grand Arena in Las Vegas. Mayfield and Andre Berto (30-3) are two opponents Mayweather has mentioned as possibly being next.
"No disrespect to Andre Berto, he's a good fighter and we have a mutual respect for one another, but he's not as durable as I am. Berto has two losses against opponent's Floyd has already defeated. I've never been dropped, battered or bruised in any of my fights. I bring a rough style to this fight, a style the fans want to see Floyd up against. In addition, the Bay Area is a big media market and I know all my fans here would rise up and support me. My brother La Ron and I, who are independent, sold out my last fight in San Francisco. I'm confident we can bring a big crowd to Las Vegas. It's only an hour fight away."
Amir Khan (31-3) has also been asking for a fight with Mayweather.
"Every time I sparred Amir Khan at Virgil Hunter's gym, I put hands on him," Mayfield declared. "So bad that Virgil had to stop the sparring sessions. Khan has also been brutally knocked out twice by Prescott and Garcia. The man has no chin and he wouldn't last twelve rounds with Money Mayweather. He's definitely the safer route."
"No one can deny my heart and determination to fight the best," Mayfield continued. "I've been the ring with everyone. I soundly beat Herrera, I whooped Pacquiao and Khan in sparring. Shawn Porter refused to step in the ring when he had the choice to fight me or Erick Bone with only one day notice. A lot of fighters have ducked me because I'm a serious threat to anyone."
"I think it's time for the fans to see Floyd give a brotha a shot." Mayfield concluded. "Shane Mosley and Zab Judah gave Floyd a run for his money. I feel I can do the same but come out victorious."