Sport review 22 june 2015
22.06.2015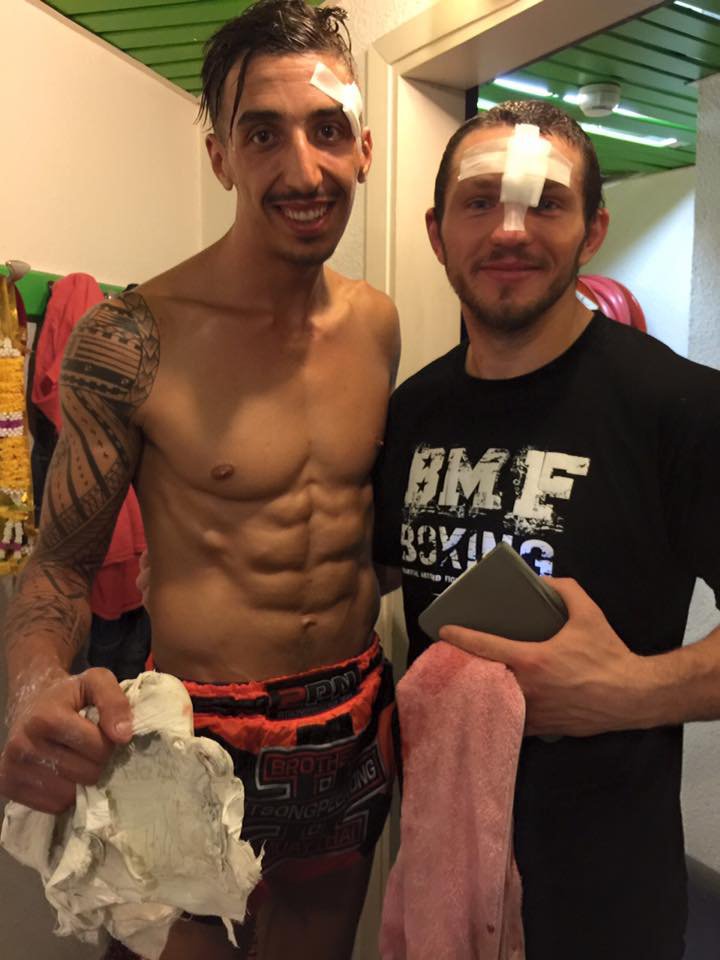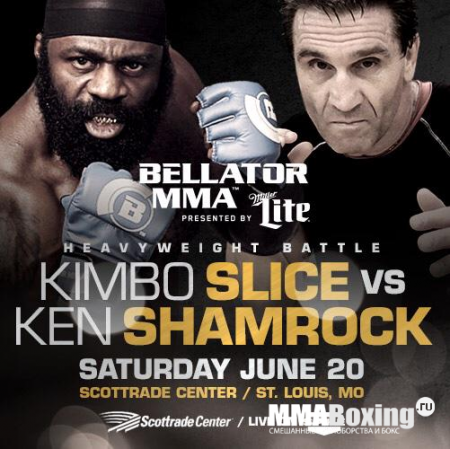 UFC\'s Joe Rogan thinks Bellator 138 fight between Kimbo Slice vs Ken Shamrock \'looked fake\'

"I gotta tell you right now, that fight looked fake as fuck. There\'s a
couple of things I don\'t like about that fight. I don\'t like that
clinch, that long clinch that they had where they were mouth to ear.
They were mouth to each other\'s ears for a long time… How about the
fact that when Ken [Shamrock] did take him down he never hit him once?
How about that? He never hit him! He had him down, he had him flattened
out, he had his back and he\'s not crashing him. He\'s not blasting him
with punches. He\'s got him flattened out and he\'s not hitting him. That
doesn\'t make any sense to me."
That was Ultimate Fighting
Championship (UFC) ringside announcer Joe Rogan speaking on his podcast,
"The Joe Rogan Experience," about Bellator\'s 138 main event between Ken
Shamrock and Kimbo Slice on Friday night (see fight replay here).
Rogan
isn\'t the first mixed martial arts (MMA) observer to suggest the fight
may not have necessarily been on the up-and-up, but as the color
commentator for Bellator MMA\'s chief rival — who is a combat sports
enthusiast with 18 years of broadcasting experience under his belt — he
may be the most high profile.
UFC fighter Brendan Schaub
interrupted Rogan\'s diatribe to remind him that Shamrock is 51 years old
and suggested he may not have been capable of finishing the rear-naked
choke or even ground and pounding Slice because of his age.
Rogan
isn\'t exactly new to conspiracy theories. The comedian and broadcaster
has been known to share theories on everything from 9/11 as in inside
job to chemtrails in the atmosphere to embattled UFC superstar Jon Jones
being a victim of racism from white fans.
What do you think? Was Bellator 138\'s main event a "work" to get Slice over or just another Roswell alien abduction?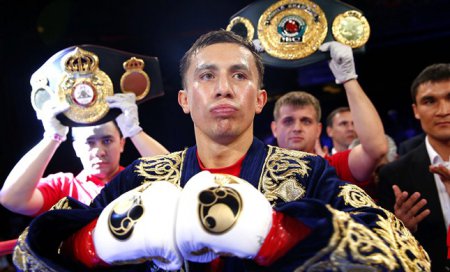 Golovkin to Lemieux: Let's make it happen now, not in the future!
By
Dan Ambrose: Now that Canada's David Lemieux (34-2, 31 KOs) has
captured the IBF middleweight title with a 12 round unanimous decision
win over Hassan N'Dam (31-2, 18 KOs) as of last Saturday night, WBA
160lb champion Gennady Golovkin (33-0, 30 KOs) is eager to get the
26-year-old Lemieux in the ring for a unification match.
Golovkin
had been waiting for the outcome of the Lemieux-N'Dam fight in order to
challenge the winner, and now that Lemieux has emerged victorious,
Golovkin has already called him out for a unification fight.
Golovkin
says he doesn't want to wait for the fight against Lemieux to happen
down the road. He wants it to take place right now. The problem with
that is there's already talk that Lemieux's promoters are going to have
him defend it first against his IBF mandatory challenger, and after that
they're going to look to match Lemieux against the winner of the
November fight between Saul "Canelo" Alvarez and WBC middleweight
champion Miguel Cotto.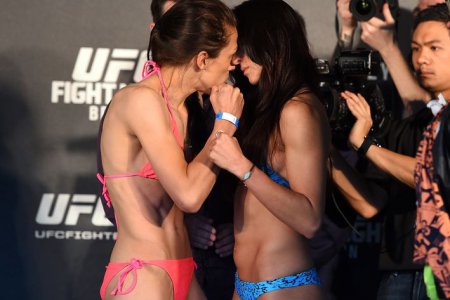 UFC Fight Night 69 Results: Jedrzejczyk vs. Penne
MMA
Fighting has UFC Fight Night 69 results for the Jedrzejczyk vs. Penne
fight card at the 02 World Arena on Saturday afternoon in Berlin,
Germany.
In the main event, Joanna Jedrzejczyk will defend her
strawweight title against Jessica Penne. Dennis Siver faces Tatsuya
Kawajiri in a featherweight contest in the co-main event.
Check out the UFC Fight Night 69 results below.
Main card (UFC Fight Pass at 3 p.m. ET)
Joanna Jedrzejczyk def. Jessica Penne via TKO (punches) at 4:22 of R3
Tatsuya Kawajiri def. Dennis Siver via unanimous decision (29-28, 29-28, 29-28)
Peter Sobotta def. Steve Kennedy via submission (rear-naked choke) at 2:57 of R1
Nick Hein def. Lukasz Sajewski via unanimous decision (30-27, 30-27, 30-27)
Undercard (UFC Fight Pass at 12 p.m. ET)
Makwan Amirkhani def. Masio Fullen via submission (rear-naked choke) at 1:41 of R1
Mairbek Taisumov def. Alan Patrick via TKO (head kick and punches) at 1:30 of R2
Arnold Allen def. Alan Omer via submission (guillotine choke) at 1:41 of R3
Noad Lahat def. Niklas Backstrom via majority decision (28-28, 29-28, 29-28)
Scott Askham def. Antonio dos Santos via TKO (strikes) at 2:52 of R1
Magomed Mustafaev def. Piotr Hallman via TKO (doctor\'s stoppage) at 3:24 of R2
Taylor Lapilus def. Ulka Sasaki via TKO (punches) at 1:26 of R2