Sport review 10 june 2015
10.06.2015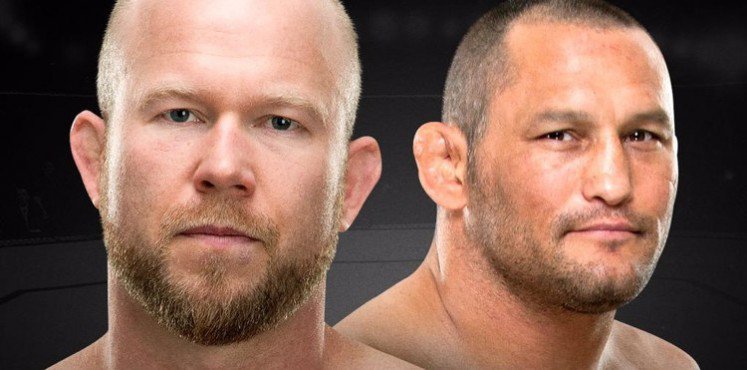 A native of the Gagauz autonomy, student of school sports Vulcanesti Alexander Yanul became European champion in karate, which this year was held in Portugal.
UFC Fight Night 67: Boetsch vs. Henderson Full Live Results
Main Card (on FOX Sports 1):
Dan Henderson def. Tim Boetsch via KO (punches) at 0:28, R1
Ben Rothwell def. Matt Mitrione via submission (guillotine choke) at 1:54, R1
Dustin Poirier def. Yancy Medeiros via TKO (strikes) at 2:38, R1
Brian Ortega def. Thiago Tavares via TKO (strikes) at 4:10, R3
Anthony Birchak def. Joe Soto via KO (punches) at 1:37, R1
Francisco Rivera def. Alex Caceres via KO (punches) at 0:21, R1
Preliminary Card (on FOX Sports 1):
Shawn Jordan def. Derrick Lewis via TKO (strikes) at 0:48, R2
Omari Akhmedov def. Brian Ebersole via TKO (injury) at 5:00, R1
Chris Wade def. Christos Giagos via unanimous decision (29-28, 29-28, 30-27)
Joe Proctor def. Justin Edwards via submission (guillotine choke) at 4:58, R3
Preliminary Card (on UFC Fight Pass):
Jake Collier def. Ricardo Abreu via split decision (29-28, 28-29, 29-28)
Jose Quinonez def. Leonardo Morales via submission (rear-naked choke) at 2:34, R1
WSOF 21 title challenger Blagoi Ivanov left Bellator for better opportunities
Blagoi Ivanov hasn't fought since a loss to Alexander Volkov in May 2014 under the Bellator MMA banner.
Recently, though, the heavyweight veteran popped up in an entirely new promotion: WSOF, which signed him to a multi-fight deal in February.
So, what happened?
"When I left Bellator, I still had a few fights on my contract, but I was looking for a better opportunity," Ivanov told MMAjunkie. "Now, I'm with the WSOF and fighting for the world title."
On Friday, Ivanov (11-1) vies for the promotion's big-man belt against champ Smealinho Rama (9-1) in WSOF 21's co-headliner, which takes place at Edmonton Expo Centre in Edmonton, Alberta, Canada. The event's main card airs live on NBCSN following prelims on MMAjunkie.
It's easy to see why Ivanov might want to jump ship. He was signed while Bellator was still a tournament-based promotion under the guidance of Bjorn Rebney. Now, there's a new promoter, Scott Coker, and superfights take priority over everything else.
Although Ivanov compiled a 6-1 record under the Viacom-owned promotion, he lost to Volkov, who recently was beaten by upcoming prospect Tony Johnson. In other words, a title shot probably wasn't coming his way any time soon.
Add a contract expiration and a generous offer from WSOF, and Ivanov probably saw the writing on the wall. Now, he just has to prove himself in a new promotion.
Thankfully, Ivanov is no stranger to bucking odds, in or outside of the cage. Two fights into his MMA career, he was stabbed in a nightclub and fought for his life in intensive care. It took him two years to get back into fighting shape, but when he did, he picked up where he left off, winning five straight.
After his stumble against Volkov, Ivanov went back to the drawing board and sought better training partners. He wound up working with the famed American Kickboxing Academy and taking residence with Xtreme Couture.
Now, he feels like he's ready to fulfill his potential.
"I made a mistake, and now I just try to fix my mistakes," Ivanov said. "I feel better than before and more strong mentally. I feel very excited, and I feel ready. I worked hard for a couple months, and I feel ready to get the belt."
For the latest on WSOF 21, check out the MMA Rumors section of the site.
The head of the Chechen Republic, Ramzan Kadyrov, broke a rib during a boxing training, he said on Saturday in his Instagram account.
"Last training during sparring with @iznaur_k926ra and @balu_k927ra I got a few good punches. Blows were so good and accurate that I had a fractured fourth rib in as much as two places," Kadyrov wrote, Gazeta.ru reports.
Kadyrov is known as a sports enthusiast with a particular passion for fighting disciplines like boxing and mixed martial arts. He shares pictures and videos of his activities on his official Instagram account.
Despite the rib fractures, the coaches gave Kadyrov only one day-off for recovery, the Chechen leader said.
Russian President Vladimir Putin has relied on Kadyrov to maintain control over Chechnya, where rights activists accuse the regional leader of condoning abuses and creating a climate of fear to keep rebel groups in check.
Kadyrov, a 38-year-old father of eight, once fought as a rebel against the Russian Federation's forces before being appointed as Chechen president by Russian president Vladimir Putin in 2007.
His father was also the first President of Chechnya, Akhmad Kadyrov, before he was assassinated by Chechen militants in Grozny in 2004.
Kadyrov has voiced strong support for the pro-Putin rebels in eastern Ukraine and for Russia\'s annexation of Crimea. He is on the EU sanctions list.
Source: TRT World and agencies